Everybody has a different method of dealing with their livestock during the winter. Today, here in Indiana the temperature is minus 13 F. That doesn't include the wind chill. Extreme temperature livestock care is essential – just as much as bringing in your dogs and cats. People often think that these animals survive in the wild regardless of how cold it gets – but remember, they seek shelter and know where to find it. Those animals that can't find adequate shelter often perish during the night.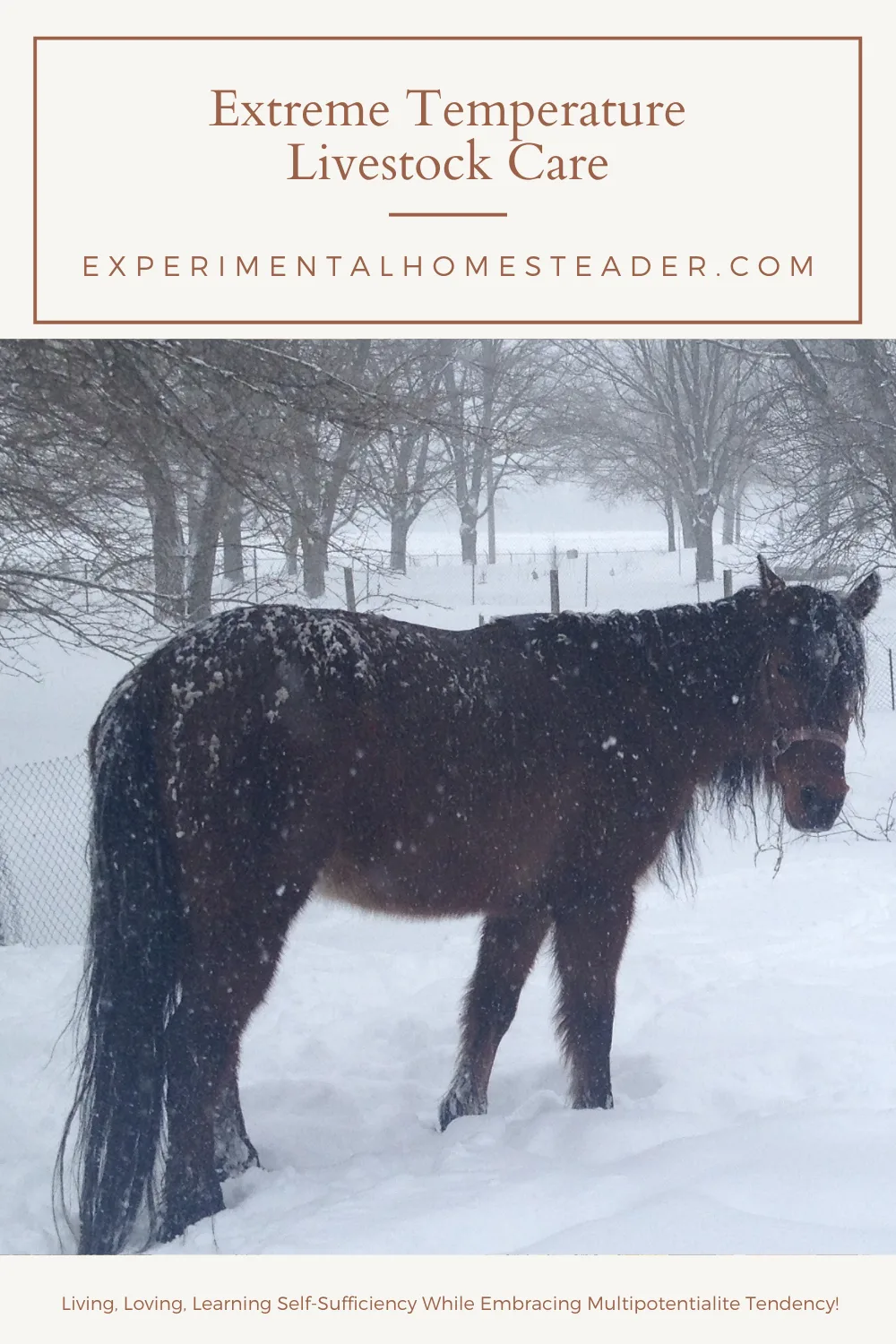 Some people insulate their buildings really well or use emergency heaters or heat lamps. We chose not to do any of this. The barn – which used to be a workshop – may have some insulation. We have no idea. The chicken coop does not. I thought about heaters and heat lamps but decided if the electricity went out and the animals were used to the warmth they would have a harder time adapting to the colder temperatures – so here is what we did.
I give my barn a real good cleaning in late August making sure to remove all the soiled bedding. I then allow it to air out for a day or so. I sprinkle food grade DE (diatomaceous earth), a natural stall freshener (it uses essential oils) and a stall absorber on the floor in the goat, sheep and horse stalls. I make sure the livestock cannot get inside while I am doing this. I lay bedding on top of that. Sometimes I use corn cobs, sometimes pellets and sometimes just straw. It depends on what I have. In the chicken coop, I use the DE and a mixture of herbs designed to freshen chicken coops. I do not use the stall freshener or stall absorber because they will pick at it. I use pine wood chips or straw for bedding. Usually it's a combination of the two.
I have plastic pallets lining several of the walls in the goat and sheep stall. One of them holds the trough and the others are for the animals to lay on. During extreme temperatures – like today – I close all the barn and chicken coop doors. I latch them so the animals cannot go out. Sometimes I hang an old quilt over the door entrance in the goat and sheep stall just because it helps block the wind.
It is important to make sure the animals have plenty of food and fresh water. Offer an extra flake or two of hay and carry water from the house if the troughs freeze. We have a camera feed in both the barn and the chicken coop so we can monitor them from the house. This helps because if there is a problem we are alerted immediately instead of hours later when we go out to feed, water or do a safety check.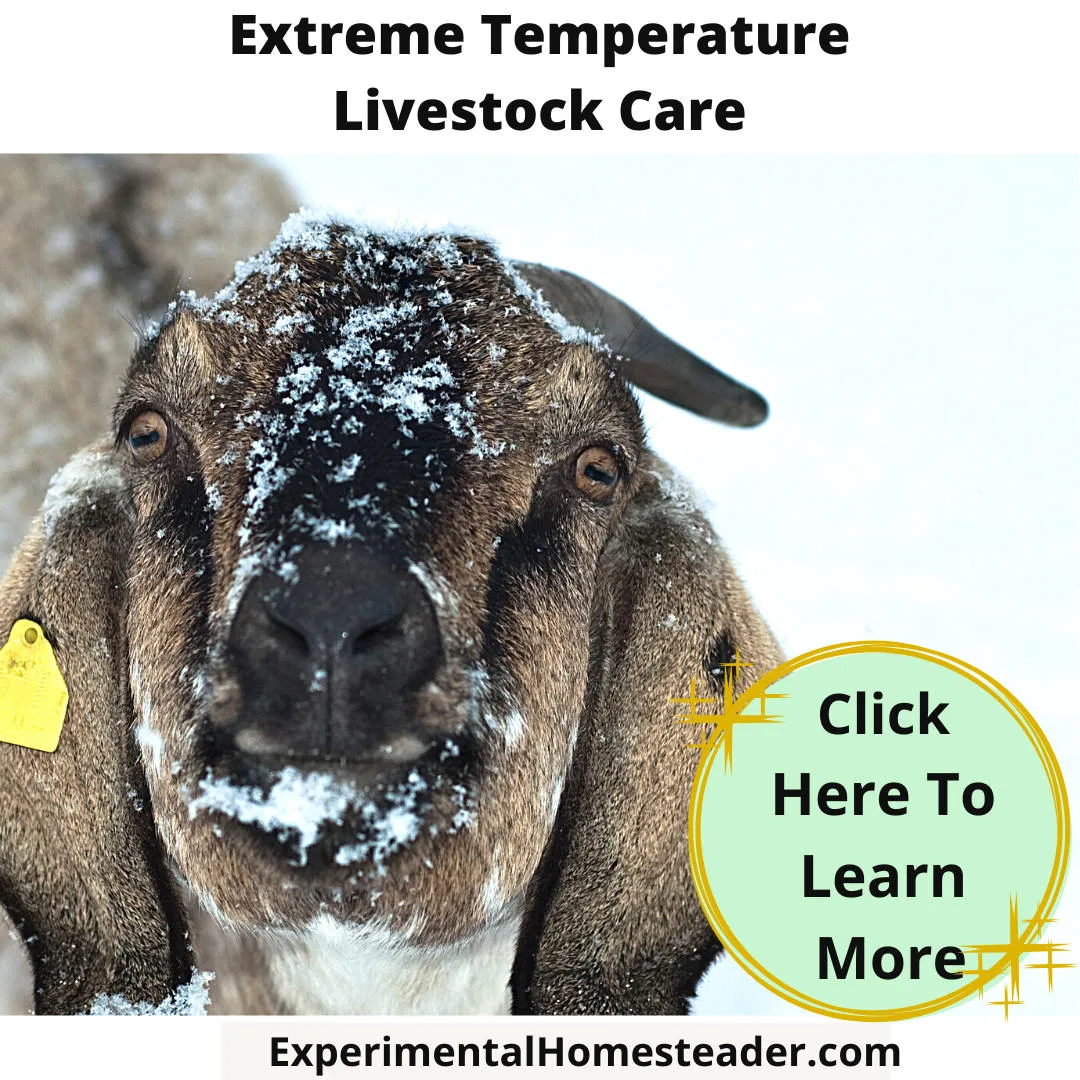 Another option is to put sweaters or coats on your livestock or chickens. They do sell these or for the smaller animals (sheep, goats, chickens) you can make them out of old sweaters or sweatshirts. Keep this in mind though – once an animal gets used to being warm you cant just send them back into the cold. They can get sick this way. This is why I choose to allow my animals to adjust as much as possible. We estimate the barn is about ten degrees – give or take – warmer than the outside. This isn't that drastic of a difference – and so far, so good.
What methods do you use to keep your livestock or other pets safe and warm during extreme temperatures?