A survival pantry serves as the backbone of a prepper's lifestyle.
A survival pantry is essentially just like a normal pantry, but more well thought out and made to last for a longer amount of time.

It is the place where you store all the food you need in the event of a disaster or health crisis, such as the Coronavirus, that keeps you from being able to live as you are used to living.
Imagine a space that houses not just food but also hope and assurance, meticulously curated to endure adversity.
Stocked with shelf-stable essentials such as dry rice, beans, canned goods, dehydrated or freeze-dried foods, a survival pantry becomes a haven against the unknown – a reservoir of sustenance during crises.
The best case scenario – and the one that will help you the most – is to have a combination of these types of foods stocked up in your survival pantry so no matter what happens you have plenty of food.
The Crucial Role of Prepper Pantries
In the dynamic landscape of emergency preparedness, one question echoes: Do You Need A Prepper Pantry?
The uncertainty surrounding emergencies can disturb even the most steadfast individuals.
The well-being of our loved ones, the assurance of adequate sustenance, and the daunting prospect of resource depletion weigh heavily on our minds.
At such crossroads, a well-organized prepper pantry emerges as a beacon of security – a source of solace during times of turmoil.
Emergencies are indiscriminate, casting their shadow over all corners of the world.
They are not mere possibilities but certainties, beckoning the need for preparation.
The idea of a thoughtfully designed prepper pantry has gained traction, offering a strategic approach to addressing these uncertainties.
Benefits Of Building A Survival Pantry: Universality and Preparedness
A survival pantry is for everyone, transcending geographical boundaries and circumstances.
It's a safeguard against the unforeseen, rendering geographical risk factors irrelevant.
Whether you dwell in high-risk zones or otherwise, the assurance of preparedness is invaluable.
A survival pantry isn't synonymous with monotony – it's an avenue to embrace diversity while ensuring nutrition.
Survival pantries are perfect for anyone that wants to be prepared for getting themselves and their family through a potential catastrophe, regardless if is a man-made situation such as a riot or a natural disaster, such as a hurricane, tornado or blizzard.
Homesteaders and preppers alike can find solace in a well-furnished survival pantry.
This is especially true if you have a large family with children or elderly family members that live with you.
You want to make sure any dietary restrictions are met, as well as having foods that picky little ones will eat enough of so they do not get sick.
It is always a good idea to stock up on non-perishable foods that you and your family enjoy eating.
It is not necessary to only prepare with MREs or foods that have bland calories.
You can be creative with your shopping, as long as you make sure to have the supplies you need to prepare the things you get!
For those who have a Harvest Right Freeze Drier, it is even easier to create meals your family already loves and store them long term.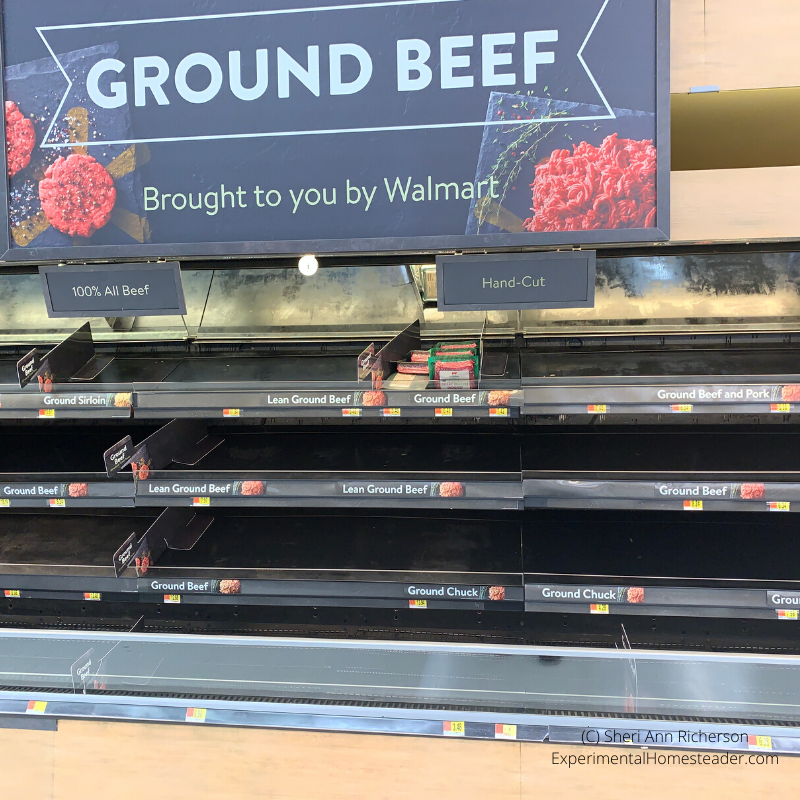 When to Turn to Your Survival Pantry: Navigating Emergencies
When should you rely on a survival pantry?
The answer echoes unequivocally: during various forms of emergencies.
In this day and age, it seems there are all kinds of emergency situations from natural disasters to riots to health disasters.
During any of these situations, it is a good idea to have a well-stocked survival pantry.
The reason is because you will have the supplies you need for virtually any situation that comes about.
The more thought you put into your prepper pantry, the better off you and your family will be in an unexpected situation.
A survival pantry is the lifeline your family may need in the event of a life-altering situation that impacts your lives or entire town, state, province, or country.
From an unexpected job loss, to a natural disaster, long-term power outage, or epidemic; your prepper pantry will be there to get you and your family through safely without starving.
Not to mention, when panic buying starts and store shelves are empty of all the essentials, you can sit at home and relax knowing you already have everything you need to get by.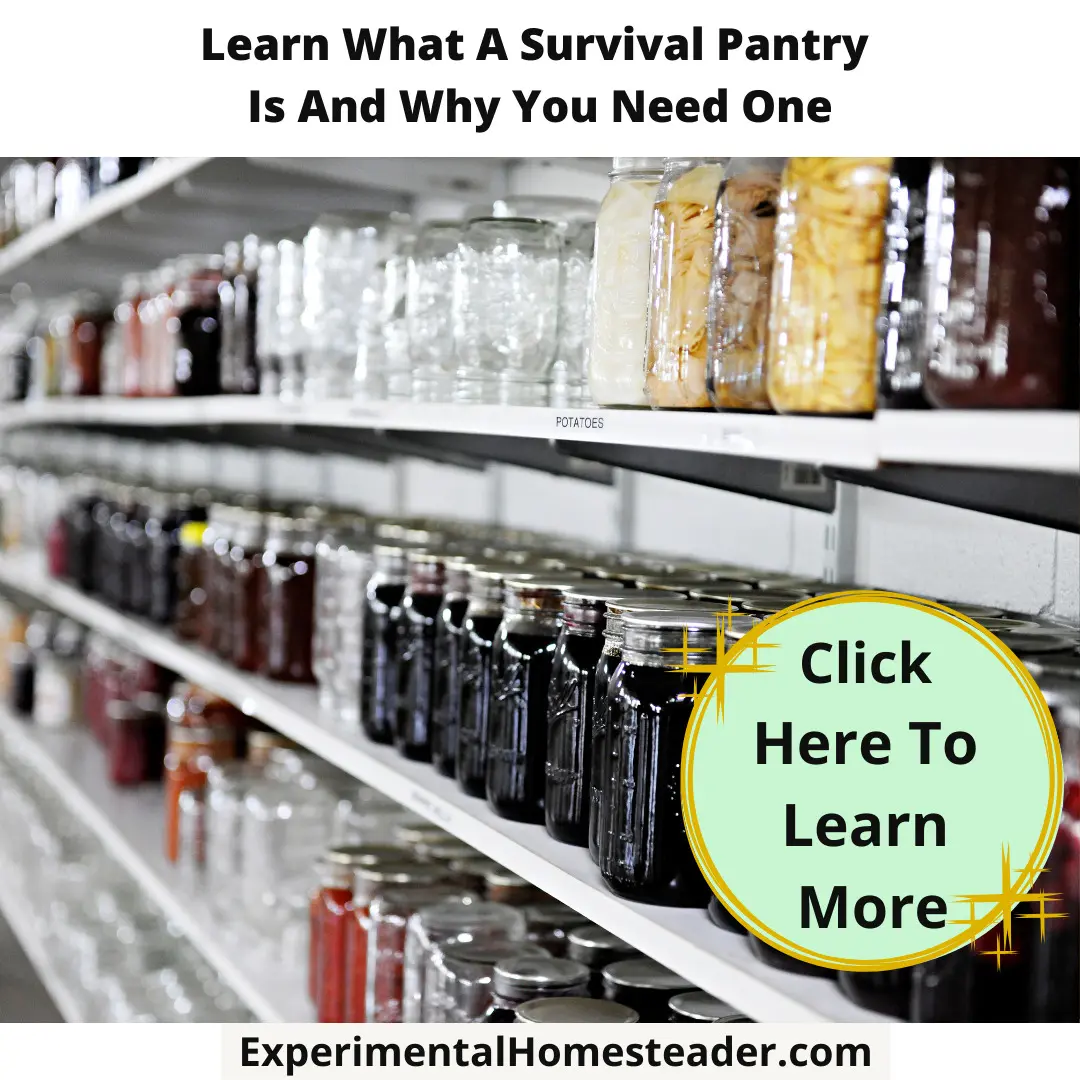 Make Sure Your Survival Pantry Works For You
To ensure your survival pantry is truly effective, certain considerations are essential:
Optimal Storage: A cool, dry environment, such as a basement, is ideal for your survival pantry. Ensuring both the space and storage containers are pest-proof is vital.
Quantity and Duration: Calculate the quantities needed for your family over a specified period. Remember, diversity matters – catering to preferences can enhance morale.
The Journey of Preparedness: Insights Await
To assist you on this journey, our comprehensive guide, a 52 Week Stocking Up List, enables you to accumulate supplies gradually over a year.
Whether you're an experienced prepper or homesteader or taking your first steps, this guide provides valuable insights and strategic direction.
Knowledge is the cornerstone of your resilience-building endeavor.
Anchoring Security Through Preparedness
In a world characterized by flux, the importance of preparedness assumes center stage.
While uncertainties persist, survival pantries emerge as anchors of stability.
Preparedness goes beyond amassing supplies; it's about safeguarding the well-being and future of our loved ones.
This is a call to action – a call to foster resilience and security within your family and homestead.