A survival pantry is the backbone of the prepper life.
A survival pantry is essentially just like a normal pantry, but more well thought out and made to last for a longer amount of time.

It is the place where you store all the food you need in the event of a disaster or health crisis, such as the Coronavirus, that keeps you from being able to live as you are used to living.
The best foods to choose for a prepper pantry are shelf-stable for long periods of time.
Examples include dry rice and beans, canned goods, dehydrated or freeze-dried foods.
The best case scenario – and the one that will help you the most – is to have a combination of these types of foods stocked up in your survival pantry so no matter what happens you have plenty of food.
Benefits Of Building A Survival Pantry
Everyone benefits from creating their very own prepper pantry.
You never know what could happen; and if you live in a particularly high risk or turbulent area, you definitely will not regret stocking up.
Survival pantries are perfect for anyone that wants to be prepared for getting themselves and their family through a potential catastrophe, regardless if is a man-made situation such as a riot or a natural disaster, such as a hurricane, tornado or blizzard.
This is especially true if you have a large family with children or elderly family members that live with you.
You want to make sure any dietary restrictions are met, as well as having foods that picky little ones will eat enough of so they do not get sick.
It is always a good idea to stock up on non-perishable foods that you and your family enjoy eating.
It is not necessary to only prepare with MREs or foods that have bland calories.
You can be creative with your shopping, as long as you make sure to have the supplies you need to prepare the things you get!
For those who have a Harvest Right Freeze Drier, it is even easier to create meals your family already loves and store them long term.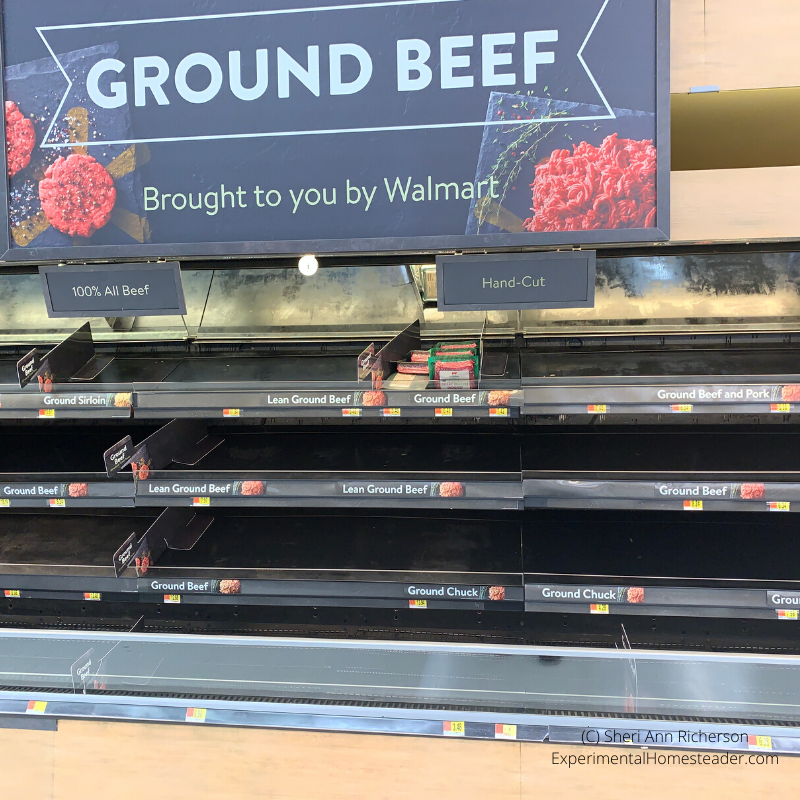 When You Need A Survival Pantry
In this day and age, it seems there are all kinds of emergency situations from natural disasters to riots to health disasters.
During any of these situations, it is a good idea to have a well-stocked survival pantry.
The reason is because you will have the supplies you need for virtually any situation that comes about.
The more thought you put into your prepper pantry, the better off you and your family will be in an unexpected situation.
A survival pantry is the lifeline your family may need in the event of a life-altering situation that impacts your lives or entire town, state, province, or country.
From an unexpected job loss, to a natural disaster, long-term power outage, or epidemic; your prepper pantry will be there to get you and your family through safely without starving.
Not to mention, when panic buying starts and store shelves are empty of all the essentials, you can sit at home and relax knowing you already have everything you need to get by.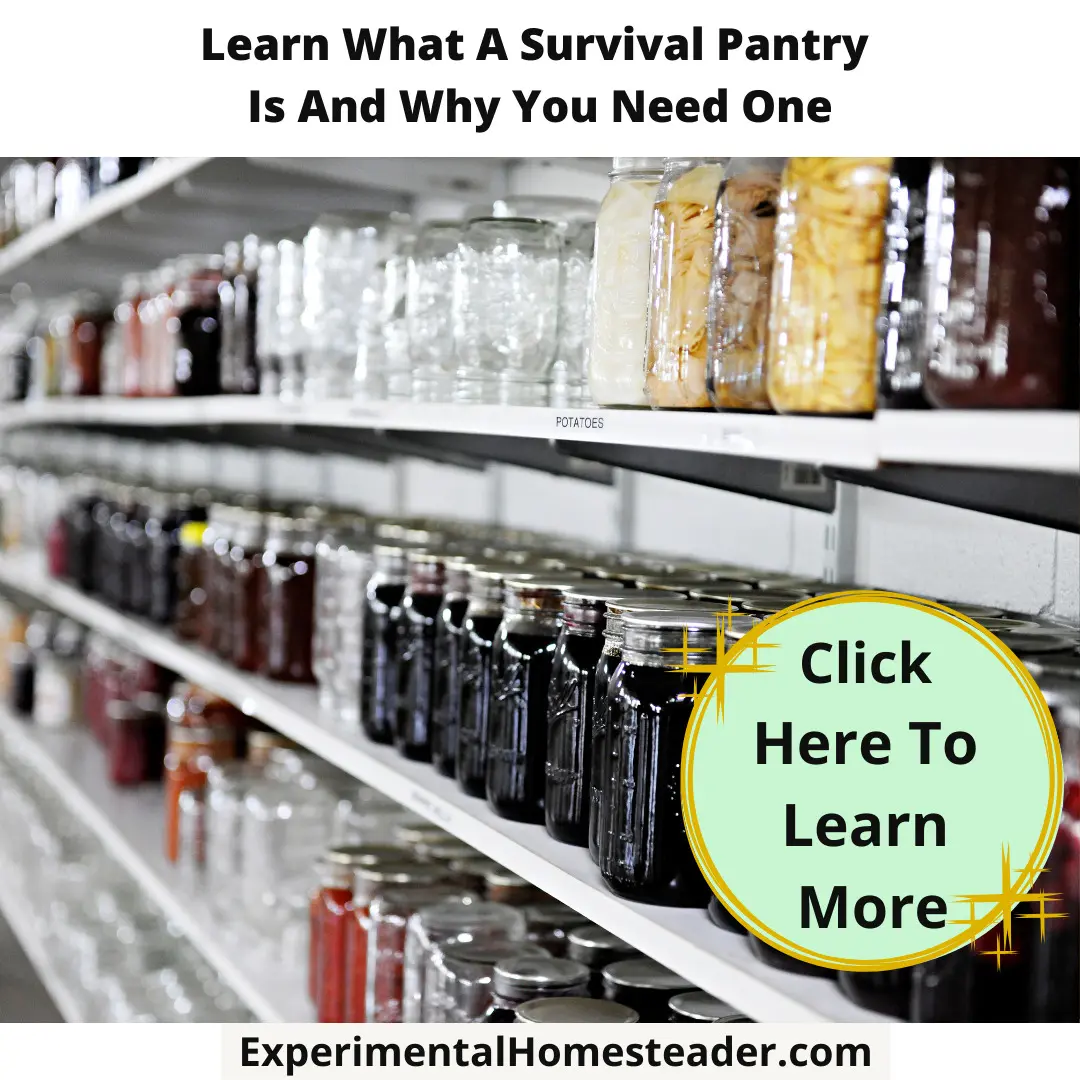 Make Sure Your Survival Pantry Works For You
Once you decide that a survival pantry is the right step for you to take for yourself and your family, here are a few things to keep in mind.
The ideal place to locate a survival pantry is in a cool, dry place, such as a basement.
Make sure the area as well as whatever you store your food in is pest proof.
Keep in mind how much of each item you will need for everyone for a specified amount of time, such as is months.
Plus when you sign up for our email list, I have a 52 Week Stocking Up List that you can use to help you slowly build up your supplies over the course of a year.
Emergency Planning And Preparedness Tips