Making your own goat milk laundry soap is really very simple and it only requires three ingredients – goat milk soap, borax and washing soda!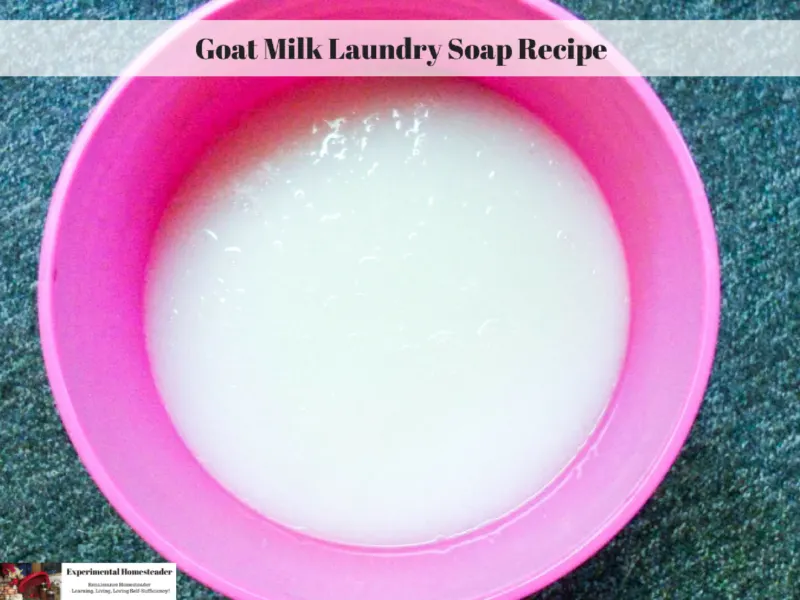 Bar Soap Is Used To Make Laundry Detergent
Yes, you can use any type of bar soap to make your own homemade laundry soap.
It does not have to be a goat milk based soap.
While it is best to use a plain white bar of goat milk soap without plant material or other additives, I have been known to use homemade soap with very fine herbs or other materials in it because it does wash out.
I love using this laundry soap because I truly feel it gets my clothes clean.
Feel free to add some essential oils if you wish.
This is the exact recipe I use here at home.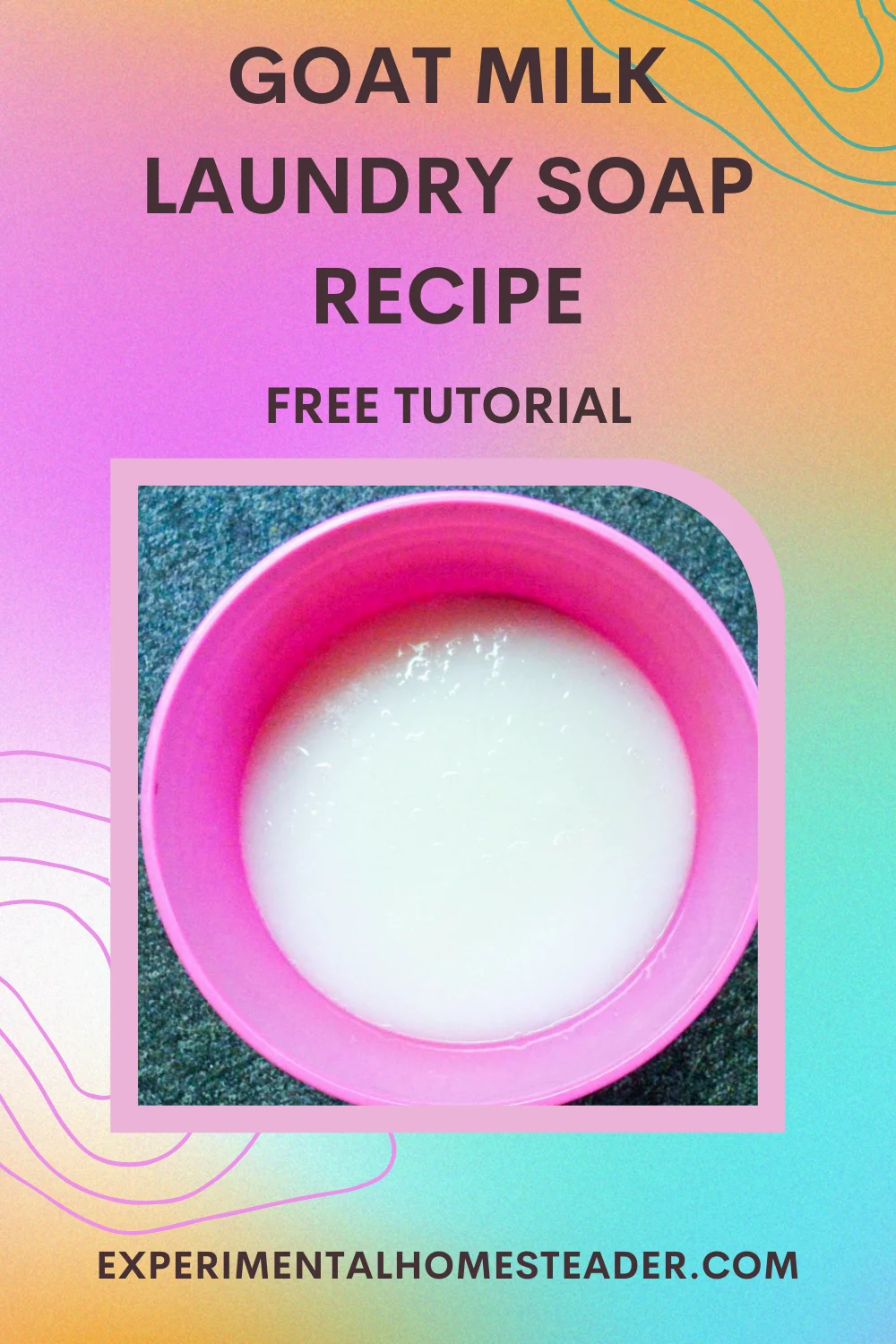 Print
Goat Milk Laundry Soap Recipe
Instructions
Pour the boiling water over the grated soap.
Stir until the soap is completely dissolved.
Fill a five gallon bucket half full of hot water.
Add the soapy water.
Add the borax and washing soda.
Stir until everything is dissolved.
Fill the bucket almost to the top with hot water and stir well.
Be sure to stir the mixture before you use it. It is supposed to be thick.
Use 1/4 cup for small loads and a half a cup for large, heavy loads.
Notes
Note: The recommended amount of laundry soap in the directions is what I use to wash my clothes with.  You should increase – or decrease – the amount used depending on what you are washing, the size of the load and of course how soiled the clothes are. In the event your clothes are not clean enough to suit you, add more washing soda and borax – a little at a time, until you are satisfied with the results.
Recipe Card powered by