I made this lavender goat milk soap recipe using fresh goat milk from my goats, but if you do not have goats, you can use store bought goat milk or even use frozen goat milk.
Once you make homemade lavender goat milk soap, you're going to be hooked.

It's really quite easy to make your own goat milk soap and I'll teach you exactly how to do it below!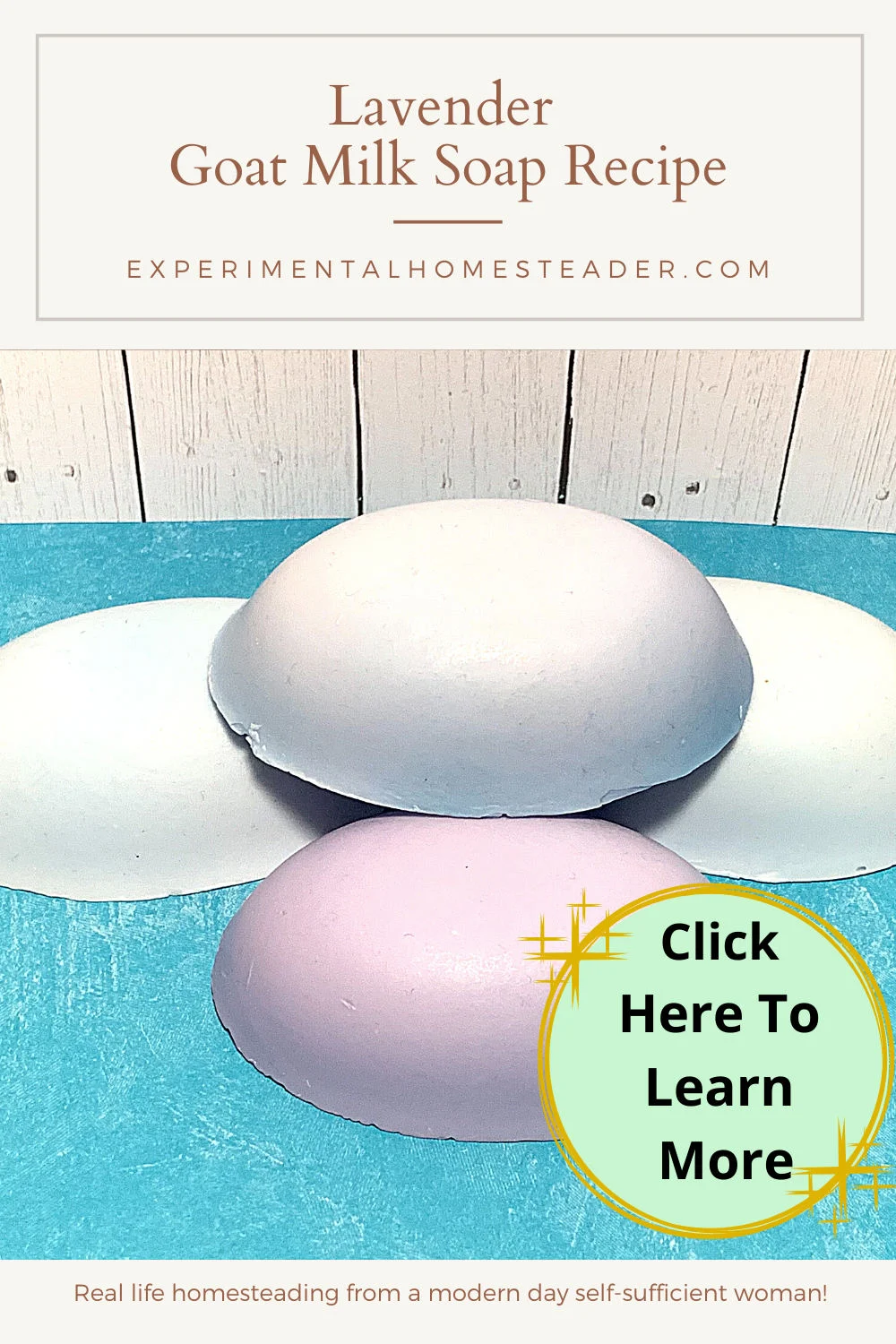 Why I Like This Homemade Lavender Goat Milk Soap
One reason I like this goat milk soap recipe is because it is made with lavender essential oil, which is relaxing, and let's face it, a day on a homestead can get pretty stressful!
It's nice to come inside to wash up and have a pleasant scented soap that bubbles up and washes the dirt away.
I cure all of my soap for a minimum of six months just because I think it makes the soap last a little longer than if it is used fresh.
This applies to both goat milk soap I make completely from scratch and goat milk soap I make from a melt and pour base.
Supplies Needed To Make This Fresh Goat Milk Soap Recipe
41 ounces cold water
9 ounces goat milk
2 teaspoons essential oil of your choice
Soap Coloring (optional)
Additives such as rose petals, oatmeal, etc. (optional)
Tools Needed To Make DIY Goat Milk Soap
How Long Does Goat Milk Soap Last?
As long as you store this easy goat milk soap recipe in a good storage container, it should last for a long time.
Mine has lasted several years and still hasn't gone bad! 

Does Goat Milk Soap Lather?
It does!
If you want to use it to wash your hands, just use it like you would a regular bar of soap.
It will lather up and create a simple way to wash your hands.
How Long Does Goat Milk Soap Need To Cure?
For the best results and outcome of this fresh goat milk soap recipe, you need to let it cure for 6 weeks.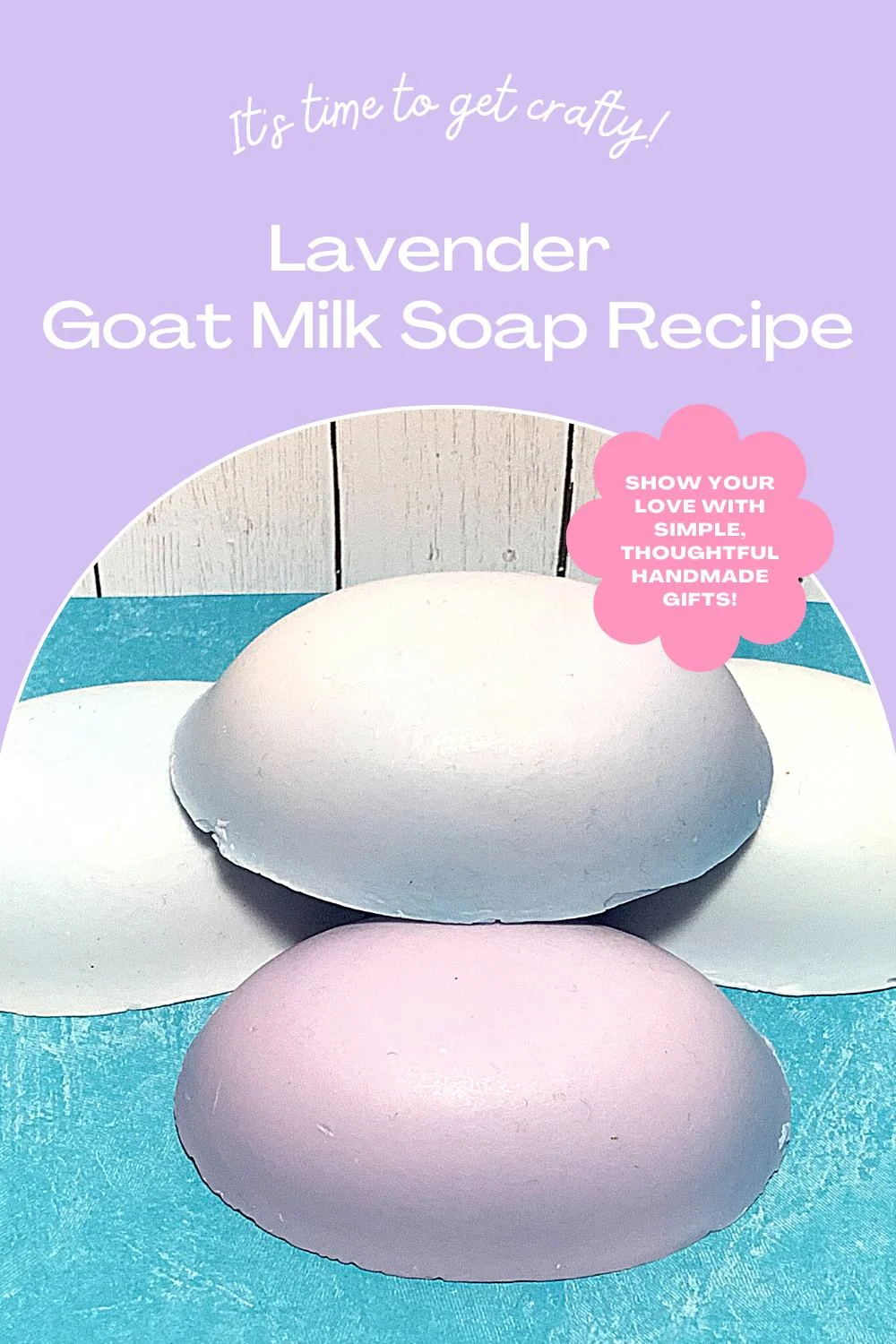 Can You Make Goat Milk Soap Without Lye?
No, you can't unless you use a melt and pour goat milk soap base.
Lye is a critical ingredient that you need to use when making DIY goat milk. 
What Are The Advantages Of Goat Milk Soap?
Most people like to use homemade soaps because they're free of harsh chemicals and are just a better and more gentle way to clean their skin. 
This is true of goat milk soap as well.
It may also be able to help with acne and help with dry skin issues as well. 
Below is my lavender goat milk soap recipe: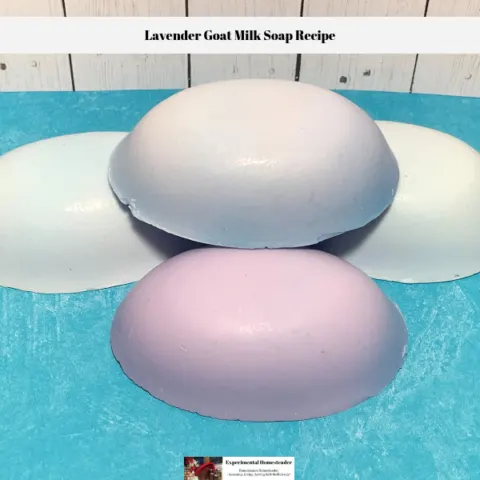 Lavender Goat Milk Soap Recipe
Final Thoughts About This Lavender Goat Milk Soap Recipe
I like to make a big batch of this goat milk soap recipe up and use it as a base.
Think of it as making your own melt and pour soap base.
When I am ready to make the individual bars of soap, I just grate up the amount of the base that I want and then add the other ingredients.
This technique is how they make hand-milled soap.
For those who do not want to make their own goat milk soap recipe from scratch, you can substitute a melt and pour goat milk soap, then follow the instructions from step 25 down to step 35.
I have made this recipe both ways and it works fine.