I love looking in the canning, dehydrating, food saver section of the stores – especially during the canning season because there are always new food preservation products.
With the recent increase in canning these past few years, it's no surprise that numerous companies have introduced new products or brought back older ones that fell out of favor with consumers.

Some are useful and others, well – they don't live up to my expectations.
For example, the jar tightener I bought last year that is used to tighten canning lids before you seal them.
I found it was really hard to know just how tight the lid actually was and found I preferred tightening the lids by hand.
It is however useful for loosing canning jar lids that are stuck in place.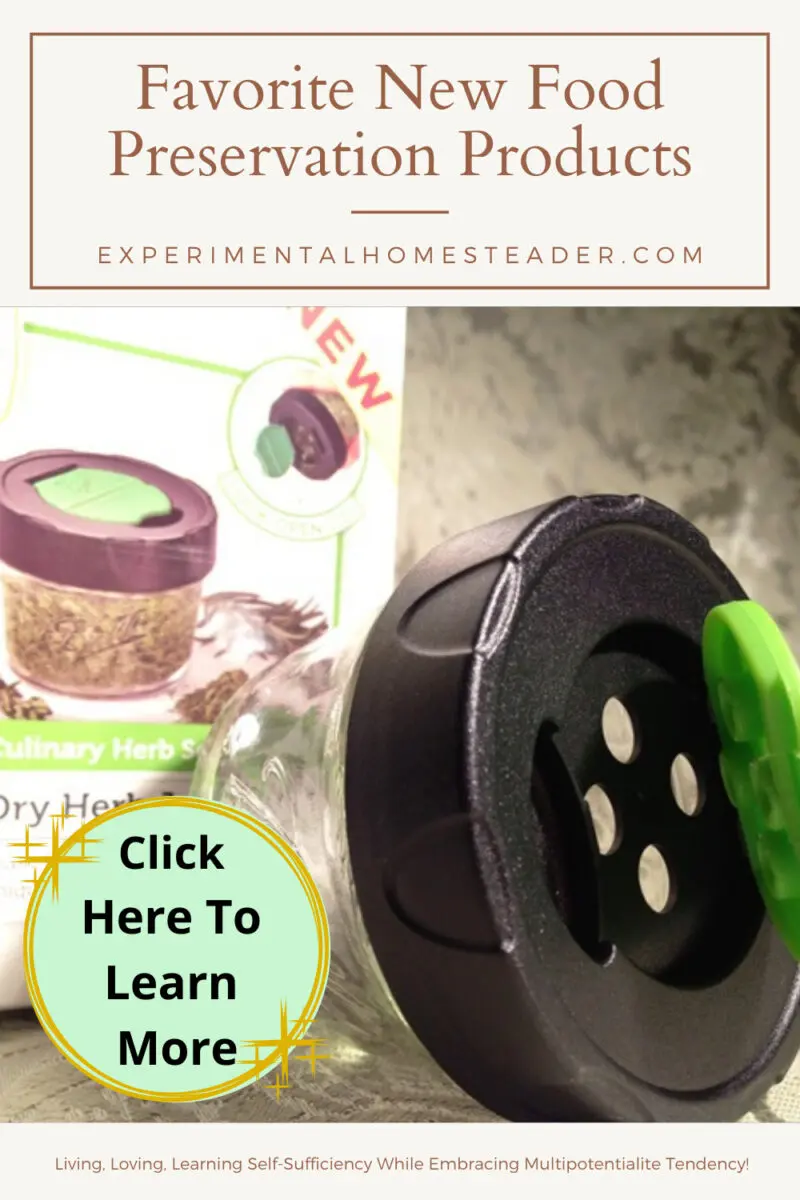 Last night, while shopping at Meijer, I found two products I had not seen before – and they are certainly both winners.
The first one was a four pack of dry herb jars.
Now I know you might be thinking, why spend the money?
They were $5.99.
Frankly I know I could buy a dozen of these jars and the white plastic lids for cheaper, but these were cute – and they had shaker tops.
The holes are rather large, but if I really want to coat something with herbs, this is ideal and the lid stays open until you close it.
The lids unscrew easily and the larger opening is wonderful for scooping out dried herbs with measuring spoons.
The other thing I really like is – unlike spice jars – if the herbs or spices start to draw moisture and stick, it is going to be very easy to scoop them out and clean the jar.
The other product I found that I am thrilled about was a  bubble popper/measurer.
Those of you that are experienced canners might think what a waste, but let me tell you why I think this is such a useful product, especially for beginners.
For one, finding a knife or other utensil large enough to put into the bottom of a canning jar often takes a bit of time and then you don't want to use something that has crevices because bacteria might be lurking there.
This is a stainless steel bubble popper and one side of it is slightly bent inward.
That is going to make pulling the food in the jars to one side super easy.
The bubbles will escape and you won't have canned jars that don't contain enough liquid.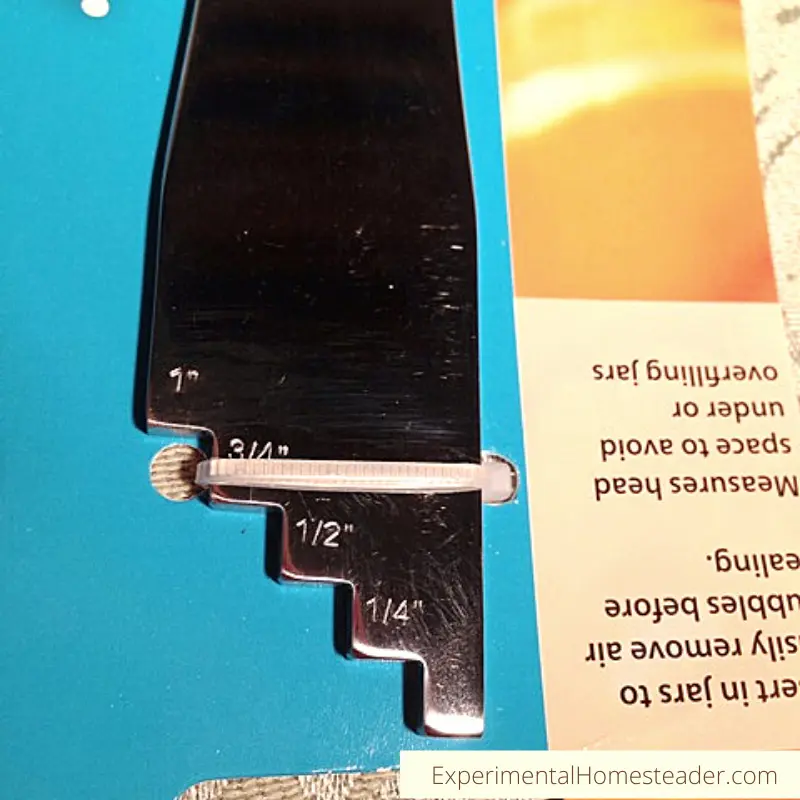 The other thing I love about this gadget is the measuring end.
No longer must you make an educated guess on the proper amount of headspace to leave.
You can actually measure it!
This is going to make canning super easy!
This gadget that I know I am going to get a ton of use out of was just $3.99.
I highly suggest anyone who intends to do a lot of canning invest in one.