People who live in an area prone to hurricanes need to prepare for hurricane season by securing their home so it can withstand the degree of devastation and havoc created by a hurricane when it makes landfall.

The aftermath of a hurricane is rather shocking, especially for those who do not know what to expect.
Gusts of wind, torrential downpours, and severe flooding are all a part of a hurricane and this is what causes widespread destruction.
This is why it is a wise decision to follow the four steps to get both your home and your family ready to hunker down and survive a hurricane.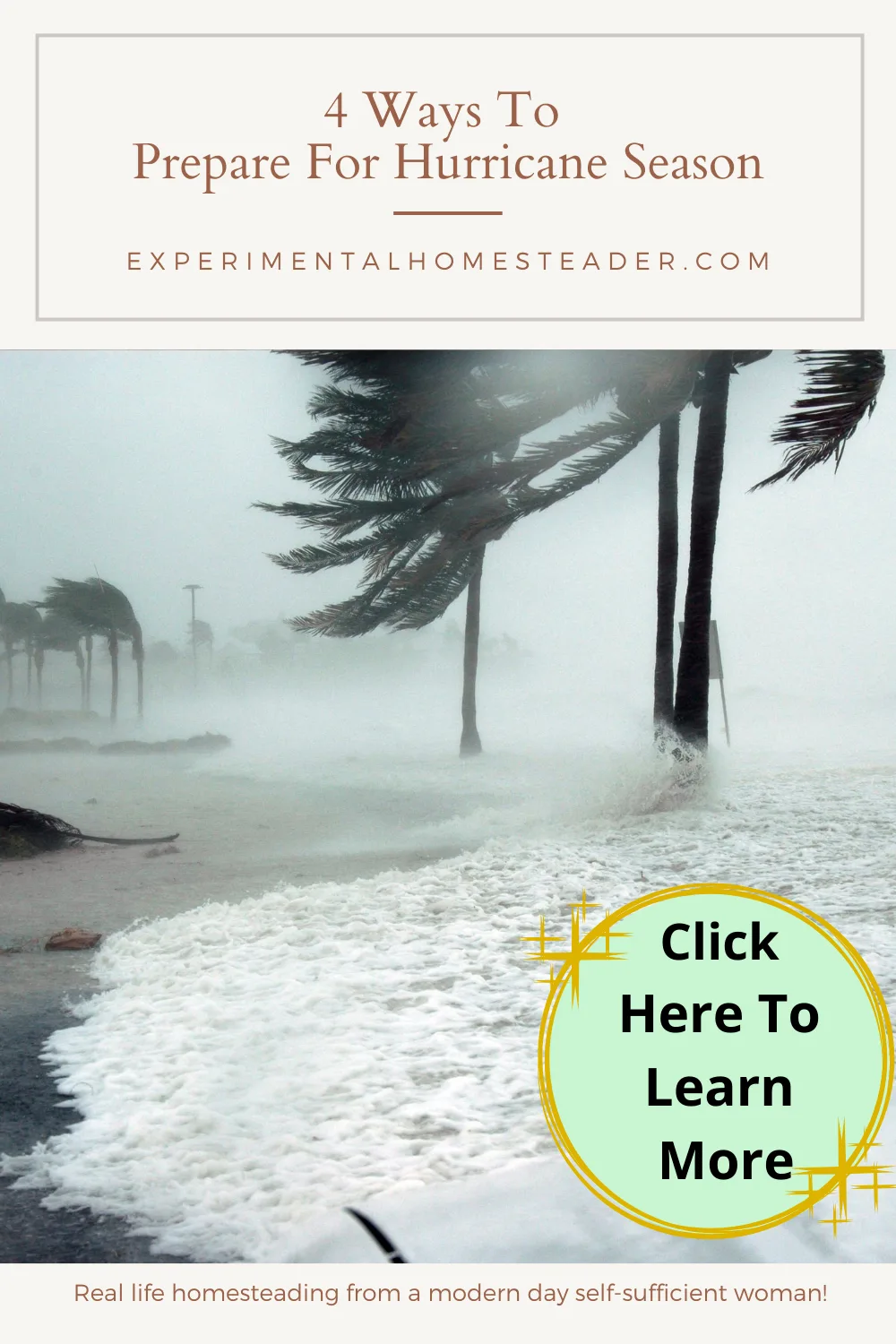 Hurricane Proof Your Doors And Windows
You must make certain alterations to all the doors and windows at your home if you intend to have it withstand the impact of a hurricane.
Replace the windows with ones that are sturdier and be sure the new windows are impact-resistant.
Impact resistant windows lowers the possibility of your window breaking if a hurricane hits the area.
Place boards or large sheets of plywood over the glass on the exterior of your home to help prevent breakage.
It is also a good idea to acquire shutters that are impact-resistant to cover the windows on the inside of the home.
This prevents flying debris from easily entering the house through cracks in the windowpanes.

Reinforce All Doors Before Hurricane Season
Put a security lock  with a bolt that is several inches long on all entry doors.
Make sure the doors have a minimum of three hinges on them and replace the screws on the hinges with ones that are three inches long.
This helps to anchor the door frames to the wall so that the door stays intact when high winds push against it.
If you have sliding glass doors and you can board them up on the outside without blocking the exit from your home, go ahead and board them up.
Glass is fragile and is prone to being damaged easily during a hurricane.
Be sure to use shutters on the inside of the sliding glass doors just in case the outside boards are ripped off and the glass shatters.
If you live in an area that is prone to hurricanes or tropical cyclones, consider replacing the glass doors with a solid steel door.
Another option is to choose exterior doors constructed with plastic glazing, laminated glass or a combination of both.
Be sure they are impact-resistant before you decide to install them in your home.
Clean Up Your Yard Before The Hurricane Hits Land
There a number of things you must do as soon as you hear there is a hurricane warning in your area.
The first thing is to rid your property of downed or broken tree limbs and dead or weak trees.
If your home is in an area that is likely to get flooded, it is best to evacuate it before the onset of the hurricane.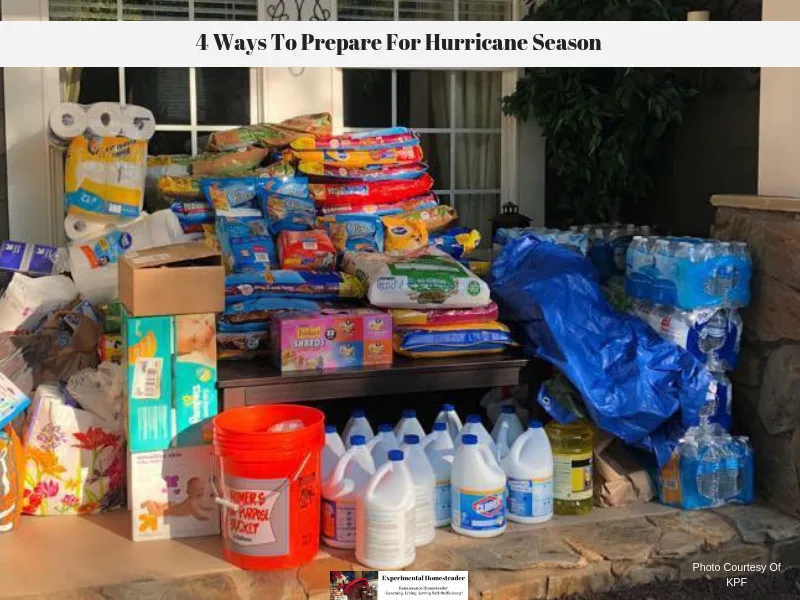 Stock Up On Food, Water And Necessities Before Hurricane Season
If you have not already stocked up on emergency supplies, you must purchase enough food, water and other necessities to survive the possibility of getting stuck in your house for days at a time.
Leaving your home during a hurricane is very risky and your food supply will dwindle if the hurricane conditions last for too long, not to mention getting food from a store right after the hurricane passes might be difficult.
It is important to store adequate food and water to provide your body the nourishment to continue functioning while the hurricane rages on outside your home.
It is recommended to keep enough water and food to last for at least seventy-two hours, but it is even better if you can stock up on enough food and water to last for three or four weeks.
Other necessities you need to have before a hurricane strikes include a first-aid kit, extra keys for your car and house, a flashlight with extra batteries, a battery-operated radio, a manual can opener, and other personal items of need, such as medications, diapers, baby formula etc.
It is important to follow the weather reports in your area so you know what is going on outside since it is not a good idea to look for yourself.
As long as you have a clear idea of what is coming you will be able to plan properly.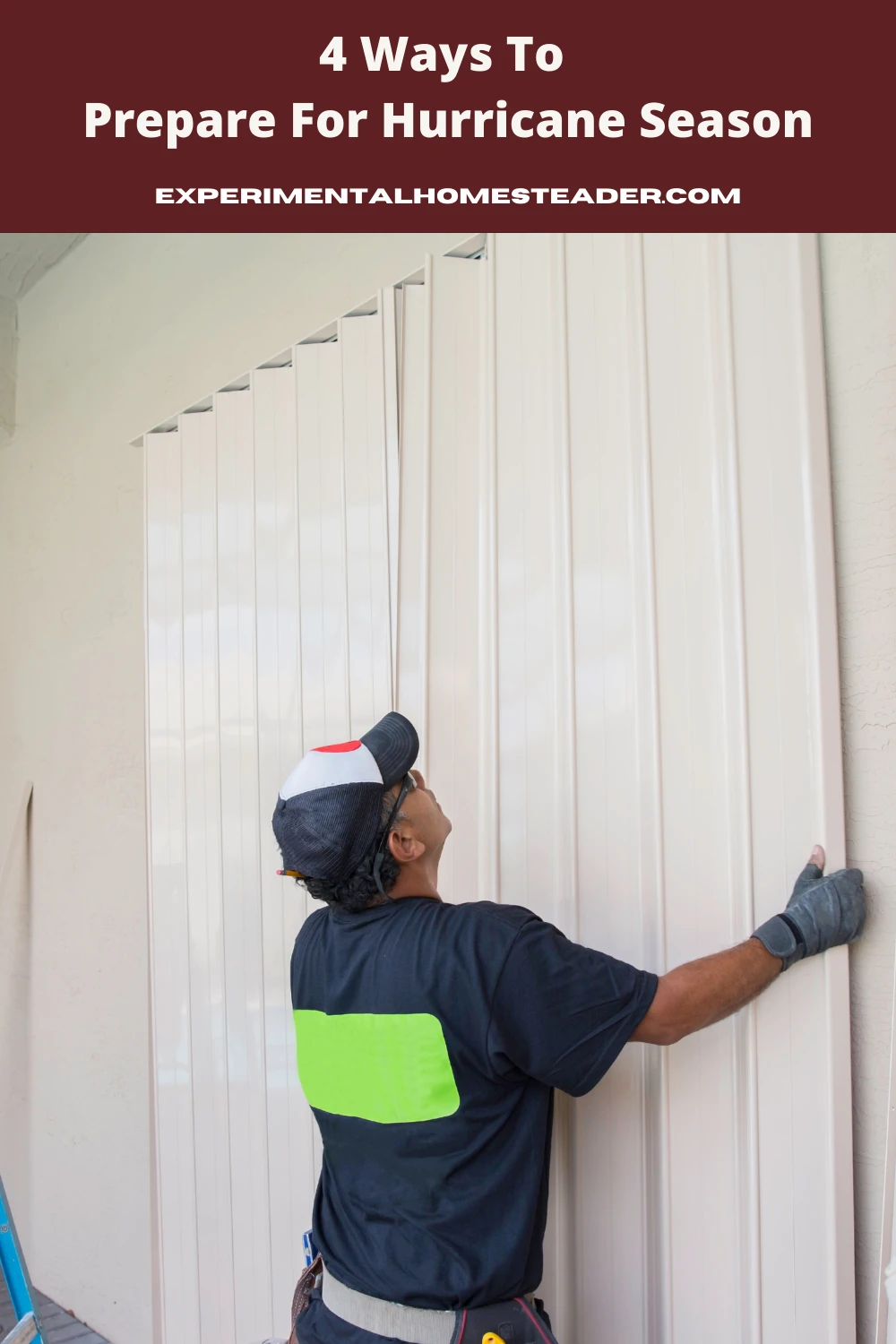 Final Thoughts
The most important thing to do during a hurricane is to stay calm.
Panic-attacks will not help you keep your family calm, get the supplies you need to weather the storm or help you prepare your home ahead of time.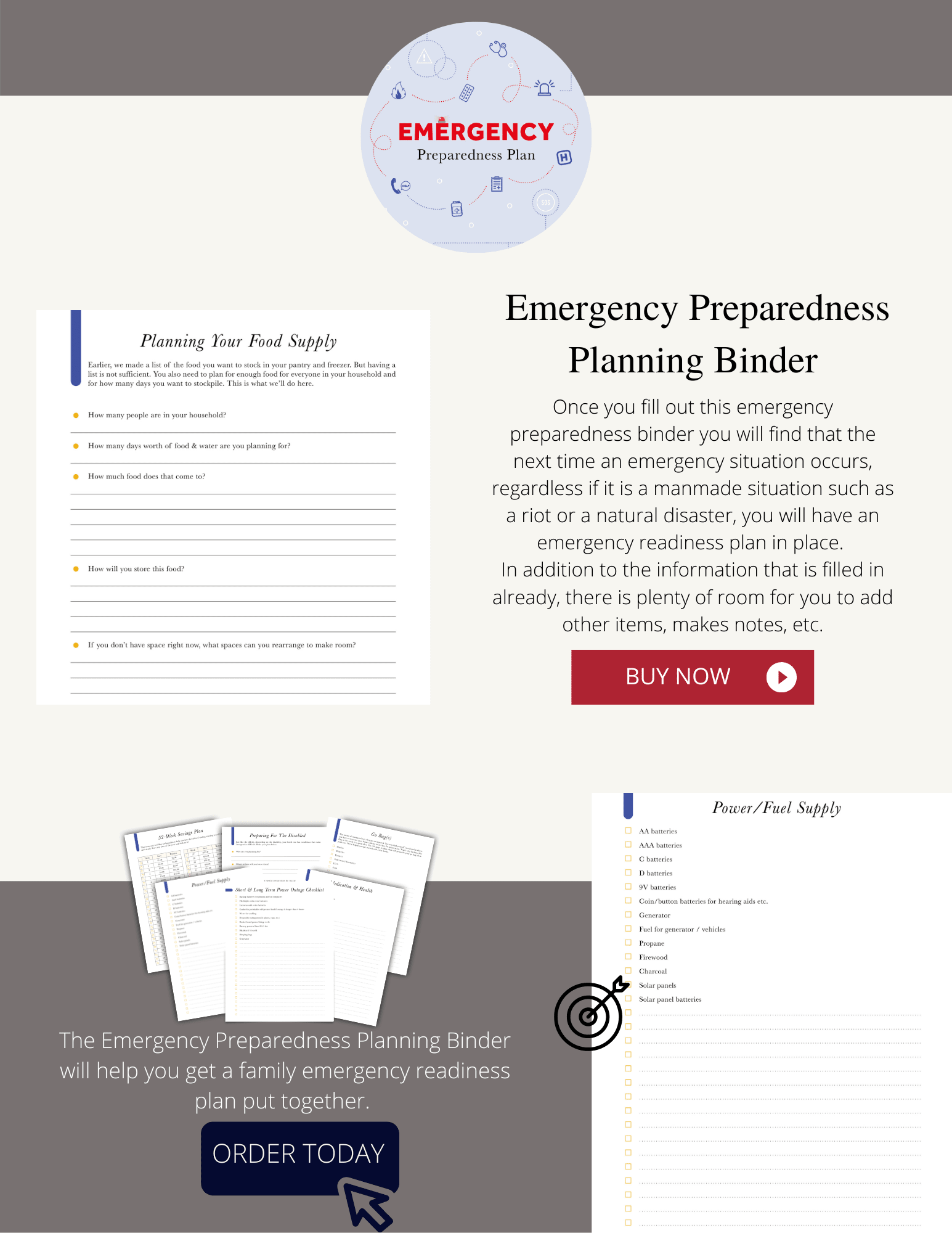 <div
data-shortcode="mv_create"
data-attributes='{DQUOTEkeyDQUOTE:DQUOTE39DQUOTE,DQUOTElayoutDQUOTE:DQUOTEcirclesDQUOTE,DQUOTEthumbnailDQUOTE:DQUOTEhttps://experimentalhomesteader.com/wp-content/uploads/2018/11/EHMain.jpgDQUOTE,DQUOTEtitleDQUOTE:DQUOTE