Welcome the survival diary for June 12, here is what is happening today on our homestead.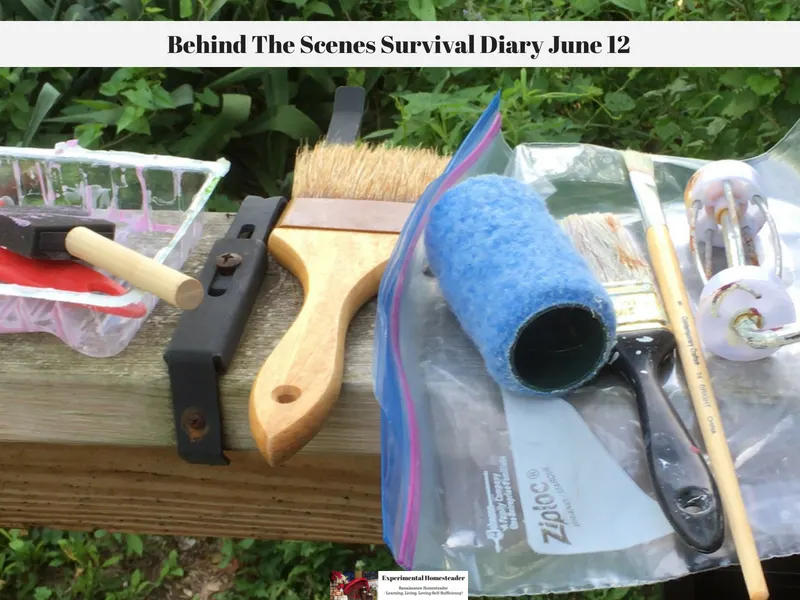 Two survival diaries in one week, right?
Yes, it seems there is more to share from behind the scenes.
Day-To-Day Life
A lot of you don't get to know what is going on in my day-to-day life.
It is not that I am trying to shut you out but I am used to this thing called being alone.
Weekend Accomplishments
This weekend was one of those crazy busy ones – and while I was not alone most of the weekend, there was much for each of us to do without the other one.
A lot was accomplished however.
Jeff worked Saturday so I went out to take care of some business.
By the time he got home I was ready to start mowing the yard.
I had hoped he would get the big garden tilled but unfortunately that did not happen.
He did a lot of weed eating however which I appreciated.
Going To Jeff's Mother's House
We were making pretty good progress when he told me his sister called and had a groundhog in the trap that he needed to go deal with – so off we went.
We did not end up getting home until almost midnight and thus skipped supper as we were both exhausted.
Another Night Of Not Sleeping
I was not able to sleep last night.
It was in the upper 80's all night and I just could not cool down enough to fall asleep.
Jeff on the other hand slept like a baby.
I woke him up this morning pretty early so we could get some things done.
Working On Review Items + Painting And Decoupage
I had an electric fireplace that I received at a discounted price to review for him to install in the bedroom and a dresser for him to help move outside so I could finish painting it and sealing the decoupage drawers.
I ended up also paining a small outdoor table and a metal chair that reminds me of the ones my grandparents had when I was a child.
I even stained some pieces of wood he is going to use to make crown molding for the living room.
I intend to install the LED strip lights I received for review in the top of the crown molding.
That should give my living room an additional source of light – plus I am going to use my music controller on them instead of the regular controller they come with.
Doing reviews is stressful at times.
It takes a lot of work too, but it lets me get things there is no way we could afford.
The Remodeling Continues
I have been working on slowly remodeling this house since it was bought in August 2004 – and truthfully sometimes it seems like I am not making progress although I know I am.
There are just a lot of irons in the fire and sometimes the plan gets put on the back burner.
Tonight Jeff is finishing up one of those back burner plans – the bathroom.
He had it about half done and was interrupted because more important things needed done.
He is back at it tonight. I am excited to have that room completed – and yes, I have two bathroom sink faucets I received at a discounted price to review and an aromatherapy shower head on the way for review!
Please note I do get all review items for free or at a discounted price in exchange for my honest, unbiased review. All opinions are my own.
I highly recommend the following articles:
Use the buttons on the right hand side of the page to share this article with friends or family who might find it useful. Pin the picture below to your pinboard on Pinterest for future reference.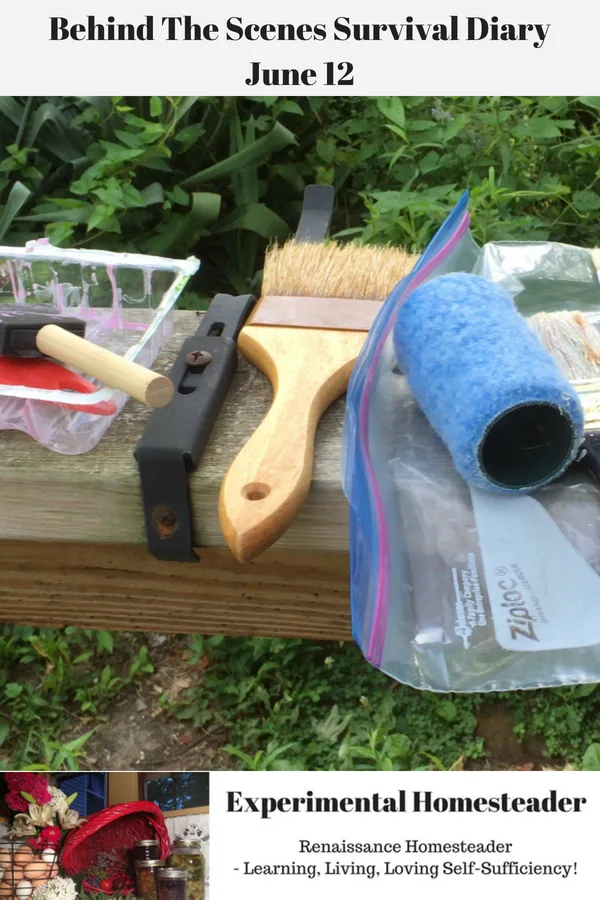 SaveSave
SaveSave
SaveSave