Welcome the survival diary for June 15, here is what is happening today on our homestead.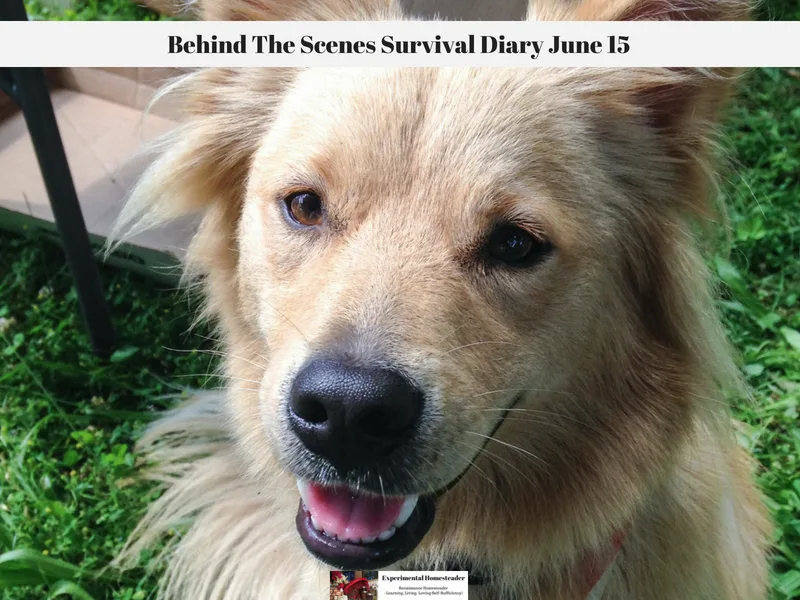 Somedays are definitely better than others and that is the focus of today's behind the scenes survival diary.
A Good And A Bad Day
Today was a mix of good and bad.
The good was good news from the doctor at the Cancer Center.
The bad was feeling lonely.
Now you might be thinking being lonely isn't all that bad – and you are right.
It is just today it feels stronger than it normally does.
It has been a rough couple of days.
The Mailman Complains
The mailman complained about the yard, the location of the mailbox and my dog yesterday.
Mind you Charlie is not allowed outside of fenced areas unless he is on a leash but it seems the mailman thought he would go through the door to get to him.
He requested to not come near my house at all as long as that dog was there.
Weed Eater Problems + Plant Removal
When Jeff came home last night he tried for over an hour to get the weed eater to work.
It refused to start.
I used the smaller battery powered one and chopped down some weeds that we were unable to mow.
The day before someone had come and dug an entire flower bed of plants out.
It was some of those "leftovers" that I didn't get picked up that the mailman was complaining about.
Trying To Make The Mailman Happy
Jeff found a mailbox I was using for garden tools and tied it to the end of the wheelchair ramp.
It was the best he could do on short notice.
Needless to say the mailman did not use it today.
When I woke up this morning I felt drained.
Yesterday's confrontation was exhausting.
I called the post office and talked to someone there.
He said the mailman had not mentioned anything to him.
I told him there were now two mailboxes and they could suit themselves which one to use.
He explained about a bad incident with a dog a couple of years ago.
I explained to him that my dog was not allowed outside without a lease or without being in a fenced in area and would not go through the door.
He said he would pass the information on.
Another Cancer Center Appointment
Then I went to my doctor appointment at the Cancer Center.
She said my bloodwork shows I am stabilized.
Instead of going once a month to get blood work done and every three months for an appointment, I now go every other month for blood work and every 6 months for an appointment.
She said if I continued to stay stable or improve I would only need a yearly checkup which would be great.
A 12 Hour Work Day For Jeff
Jeff worked another 12 hours today.
When he came home he was exhausted.
We went to get something quick to eat, then he came home and went straight to bed.
I had hoped with this new job we would have more time together.
It is not working out that way at all.
I know we need the money to meet the bills, but sometimes I just wish he had more time to spend with me.
Selfish I know.
The Rain Just Keeps Falling
The rain continues here on the farm, so I am not getting the garden weeded.
No more tilling has been done and it feels like the grass grows faster than what we can mow it.
When the weather is like this it is hard to deal with owning acreage.
People are quick to complain about tall grass, weeds or bushes that need trimmed.
They do not take into consideration the weather or any other issues that the property owners might be facing.
It is sad that the world has come to this.
People used to help one another out – and while I am lucky to live in a neighborhood where most neighbors help one another, there is always a couple bad apples in the bunch if you know what I mean.
I highly recommend the following articles:
Use the buttons on the right hand side of the page to share this article with friends or family who might find it useful. Pin the picture below to your pinboard on Pinterest for future reference.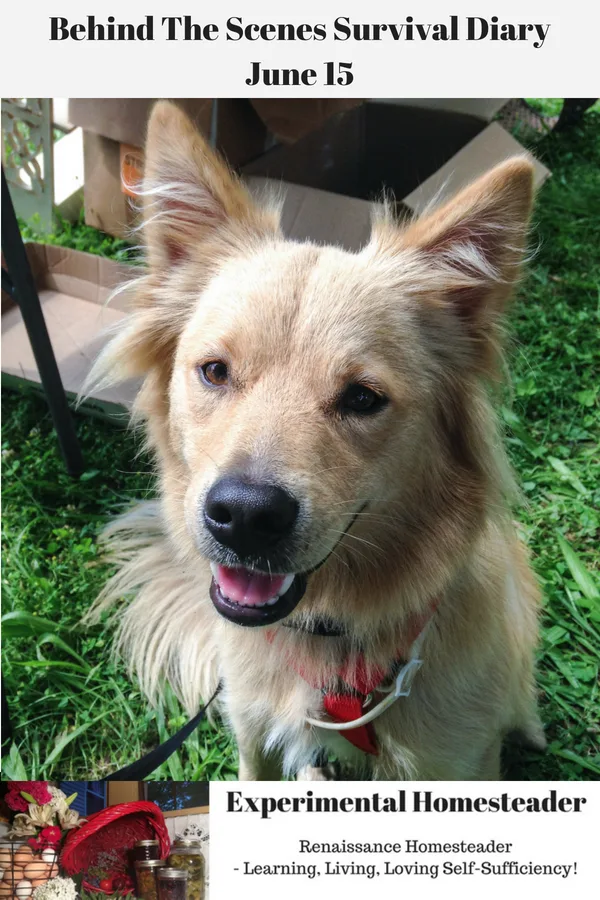 SaveSave
SaveSave
SaveSave
SaveSave