There are so many reasons to start cooking by kerosene lamp.
Some practical ones are power outages, living off grid or simply because you are trying to save on your electric bill.

No, I have not lost my mind – and no this is not something I do every night – but tonight it was necessary and seemed oh so right.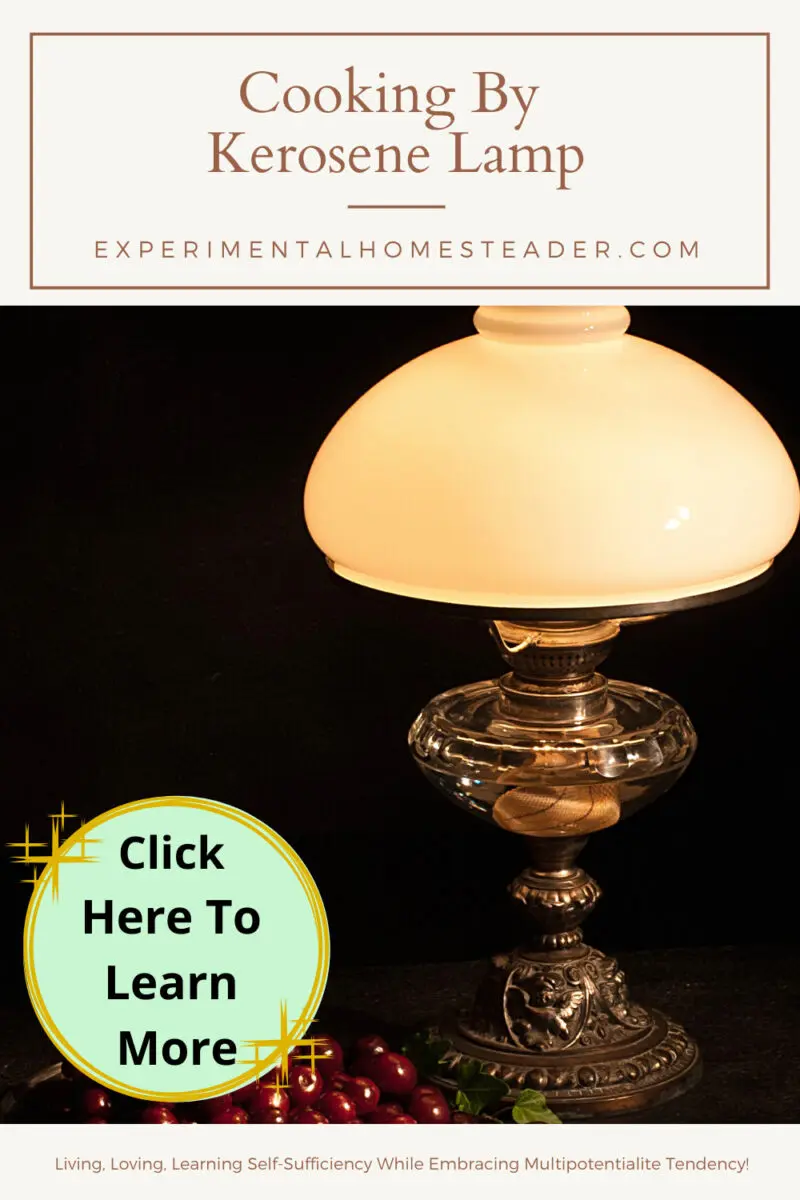 Cooking By Kerosene Lamp Isn't Hard
Cooking is something I enjoy doing – and while there are downsides to cooking by kerosene lamp, such as not being able to easily see measurements, there are many advantages.
For one, it does save money. Lamp kerosene may seem expensive but it lasts a long time – and it does not go bad. I am still using the lamp kerosene I bought three or four years ago.
It is true I don't use my lamps constantly, but neither do they seem to use a lot when they are lit.
Why I Am Cooking By Kerosene Lamp
The reason I decided to cook by kerosene lamp tonight was because when I turned on the kitchen light to start supper, I heard a sizzling sound.
I assumed it was a bad bulb and we have the new style with mercury in them.
I didn't feel like hunting a ladder down so I could get up there and look, so I turned the light off and lit up one of my kerosene lamps.
After all, the last thing I wanted to deal with was one of those bulbs bursting.
If you don't know, you and your pets should leave the house when this happens.
Clean-up is not easy either.
Certain precautions must be taken in dealing with the broken light bulb and surrounding area.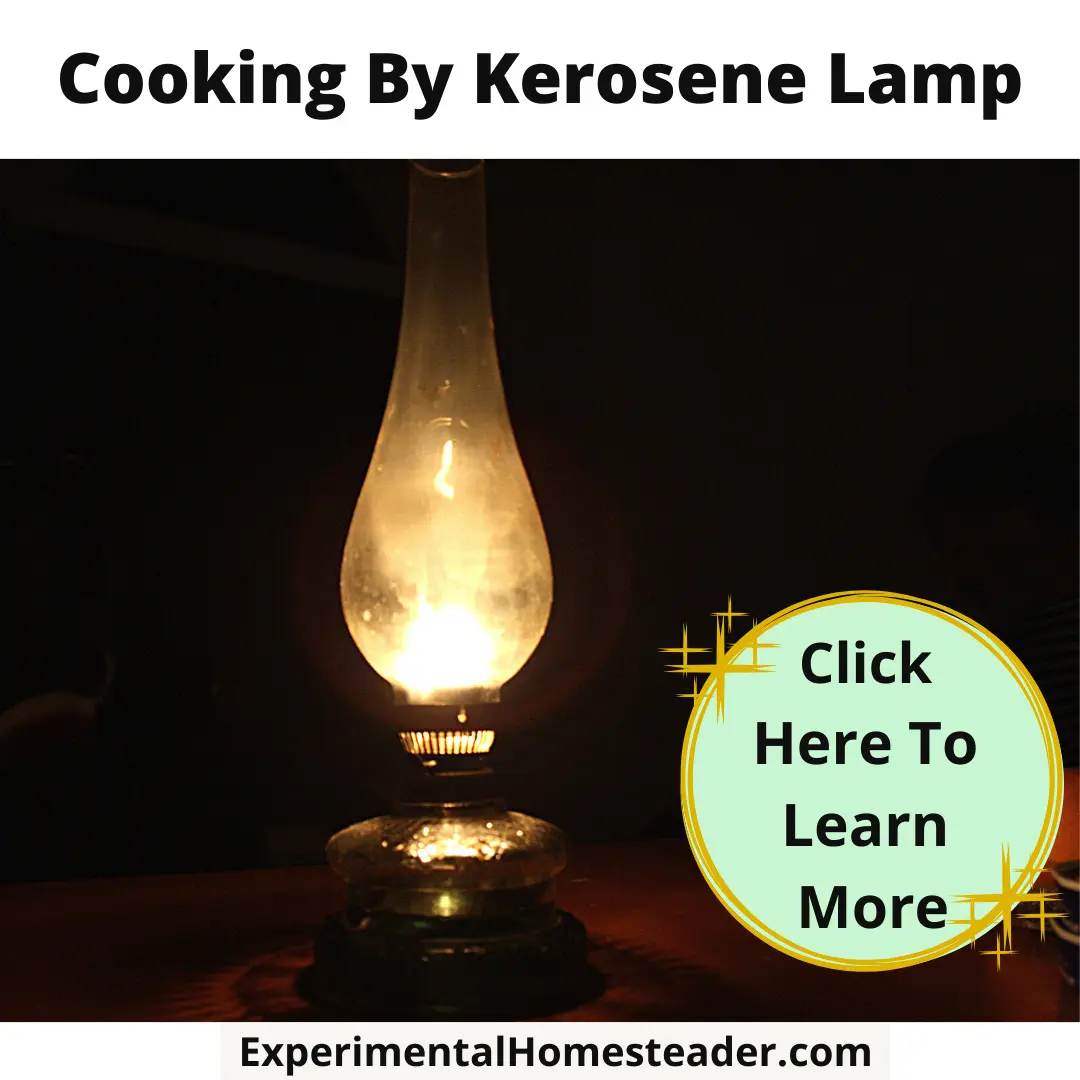 Cooking By Kerosene Lamp When Electricity Isn't Available
In the old days when there wasn't an electrical light in the kitchen I cooked by kerosene lamp all the time.
It was soothing in a way – I found the soft glow far more relaxing than the harsh light that came from a light bulb.
I really like candlelight, but of course, candles melt when they are set on a stovetop or other warm surface.
With kerosene lamps you don't have to worry about this. I would advise against getting the lamp too close to the burners however just in case some kerosene was spilled on the outside of the lamp.
Kerosene lamps are great to have on hand when the electricity goes out.
Advantages Of Kerosene Lamps
Candles work, but I prefer kerosene lamps because I don't have to worry about wax dripping or candles being knocked over.
Yes, a kerosene lamp can be spilled or even knocked over, but since I decorate with them they are generally set up high and in an area where lighting them is not an issue.
I don't find the smell of lamp kerosene offensive.
I do find the smell that kerosene heaters emit offensive.
There are scent additives you can use but I have never found those to be worthwhile.
Cooking by kerosene lamp is fun – and can set a mood.
I encourage you to try it sometime – and if you have done it, leave a comment.
I'd love to hear your thoughts!