This fabric face mask tutorial does require some sewing skills and a sewing machine is recommeded.
However, if you do not have a sewing machine, but know how to hand sew, you certainly could make this face mask.

Remember, face masks have a variety of uses and are not just limited to pandemic mandates.
Plus knowing how to make your own fabric face masks opens up a wide variety of fabric options and is much cheaper than buying a custom made fabric face mask.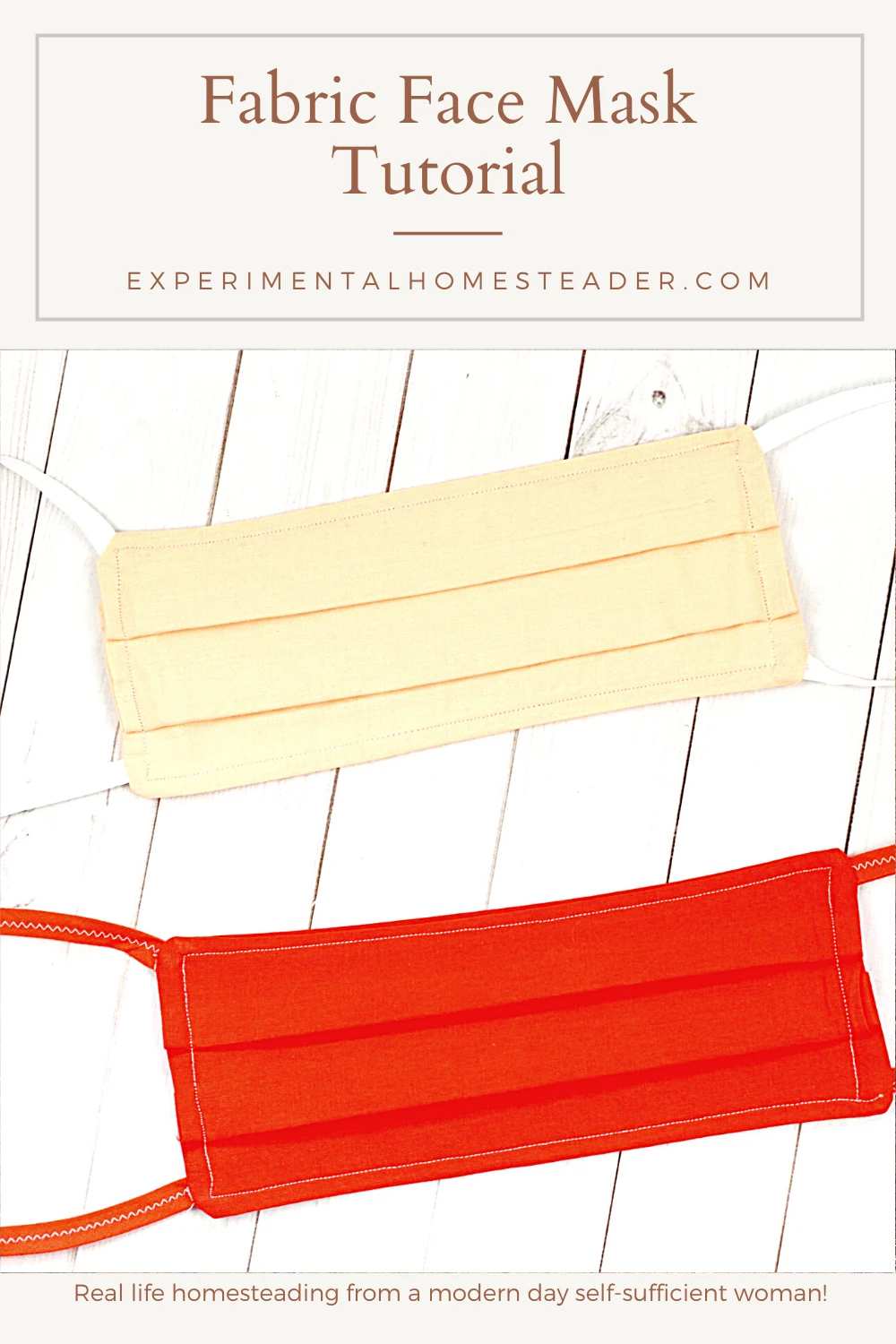 What Type Of Fabric Should I Use?
The very best fabric is medical grade polypropylene, however that may not be available in your area.
So, the next best choice is cotton fabric.
You can choose 100% cotton or a cotton blend fabric.
Whatever fabric you choose, be sure it is easy to breathe through and tight knit enough to filter out particles.
This particular fabric face mask has two layers of fabric when you are done.
For those who do not like using elastic, another option is to use bias tape or create fabric ties to use in place of the elastic.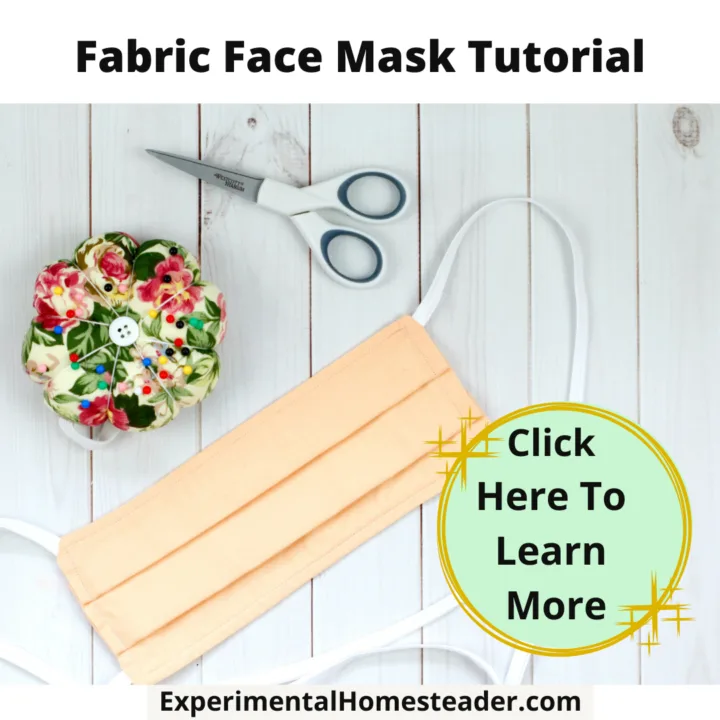 Fabric Face Mask Tutorial
This fabric face mask tutorial will teach you how to quickly make your own face masks using a sewing machine and your choice of fabric.
Notes
*Please note that due to the current shortage supplies in certain areas, you may need to check your local retailers either online or in your area for availability or substitutions.
The Effectiveness Of A Fabric Face Mask
While it is true that a fabric face mask is not as effective as an N95 respirator, using a homemade mask can help lower the risk of infection.
When combined with regular hand washing and social distancing as well as using hand sanitizer when necessary, the risk of getting Covid-19 is drastically lowered.
Now wearing a mask is not for everyone – and I understand that.
There certainly can be health issues when you wear a mask all the time – and I saw that for myself during a stress test.
With the mask on, my heart T waves pointed downwards, but when I removed the mask, they immediately became upright.
So, I am not telling you by any means to mask up, I am saying there are both advantages and disadvantages to wearing a mask.
You should talk to your doctor, consider how bad the pandemic in your area is and make a choice based on all of the information.
How To Clean A Fabric Face Mask
The next concern is how to keep a fabric face mask clean and disinfected.
This is really very simple – and yes, you can wash them in a washing machine, however hand washing does less damage.
Simply fill a sink – or washing machine with hot water that is at least 160 degrees Fahrenheit.
Use soap or laundry detergent to wash the mask.
If you are using a washing machine, add the laundry detergent as usual.
If you are handwashing, I encourage you to use the soap – or laundry detergent – to suds up your hands, then get the mask and wash it using the soap suds instead of using the bar of soap or pouring laundry detergent directly on the mask.
Rinse the soap out of the mask well and hang them to dry.
You can disinfect the masks using 2 Tablespoons bleach per quart of water or 1/3 cup of bleach per gallon of water.
I prefer to spray my masks using either hydrogen peroxide or an essential oil mask spray.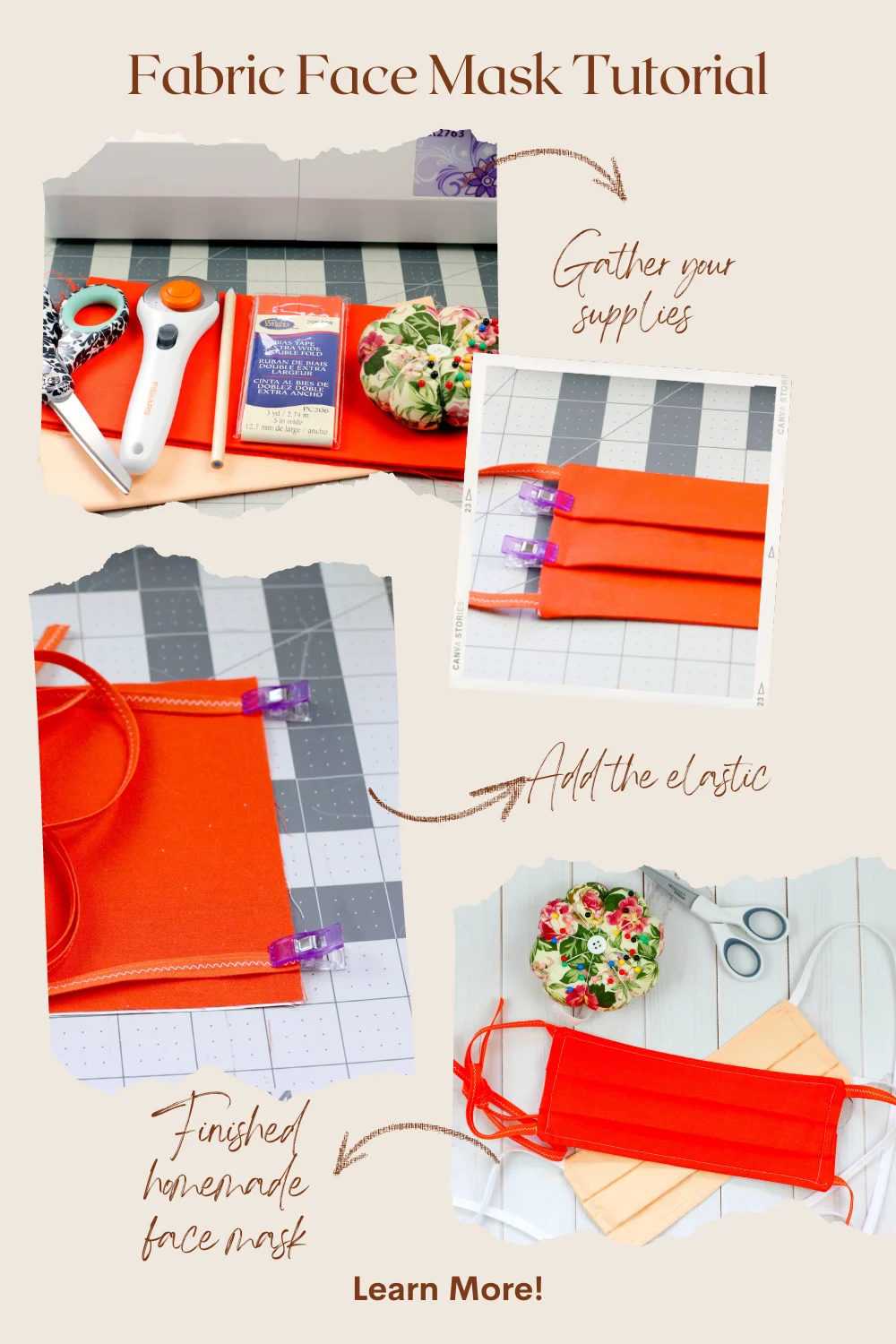 Fabric Face Masks Aren't Just For Covid-19
A huge misconception out there is that fabric face masks are only used during pandemics such as Covid-19.
While face masks made a resurrance during the Covid Pandemic because of the mandates, they have been around for a long time.
Face masks are useful in a number of natural disaster and survival situations.
They are a great item to add to your bug out bag as they do filter small particles out of the air.
There are also face masks options that do not require sewing skills, however if you are prepping for survival knowing all of your options for survival gear is important.