I decided to make an embroidered Kitty soft toy using a pattern I found on Needlework.ru. She fits nicely into shirt pockets too so your child (or adult husband – lol) can easily take her with them even when he is buying Poise Thin-Shape Pads! Honest, this was for a #sponsored post then I thought about the licensing issue with the Kitty! So I decided instead to simply post the instructions and show off the final toy I made.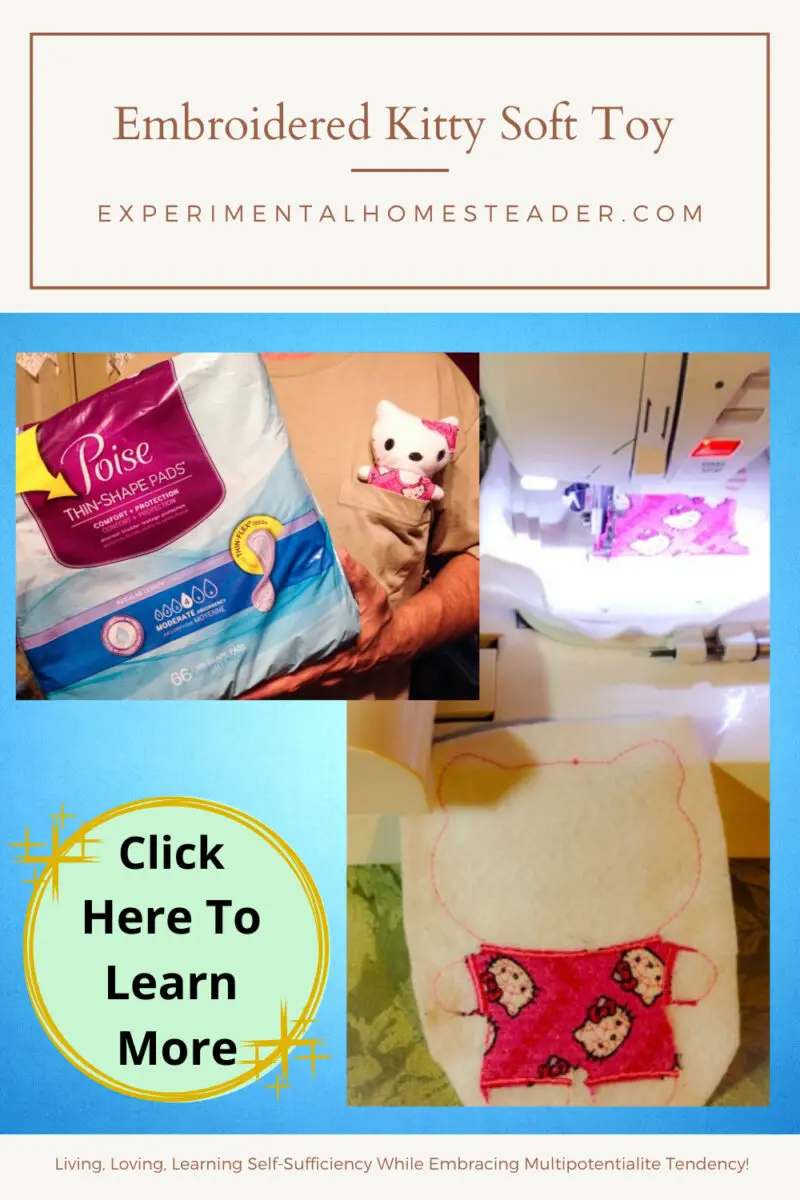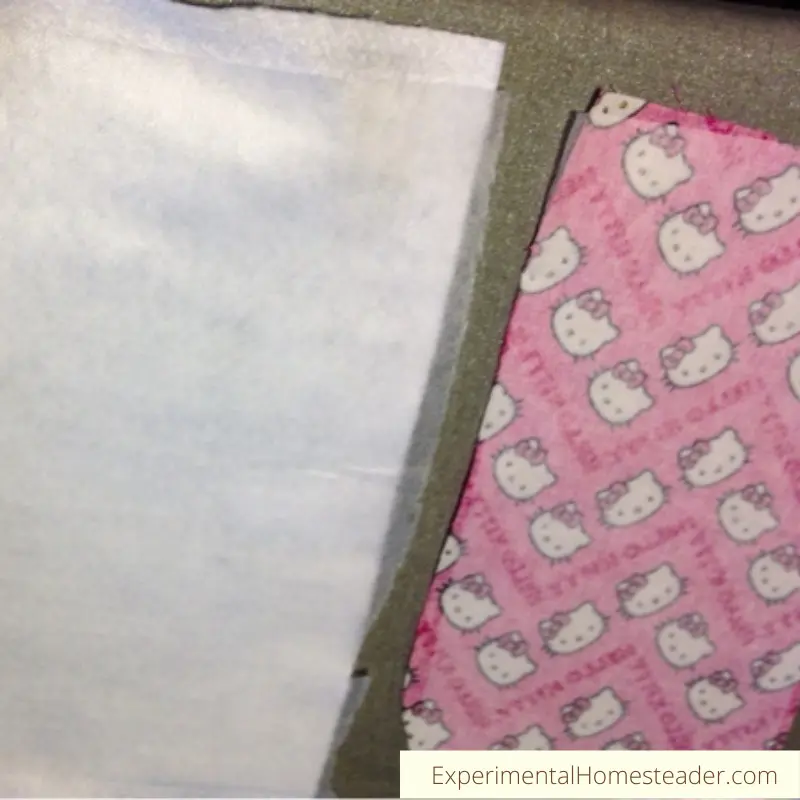 The next step was to choose my material, cut it to size and iron stabilizer onto the back of it.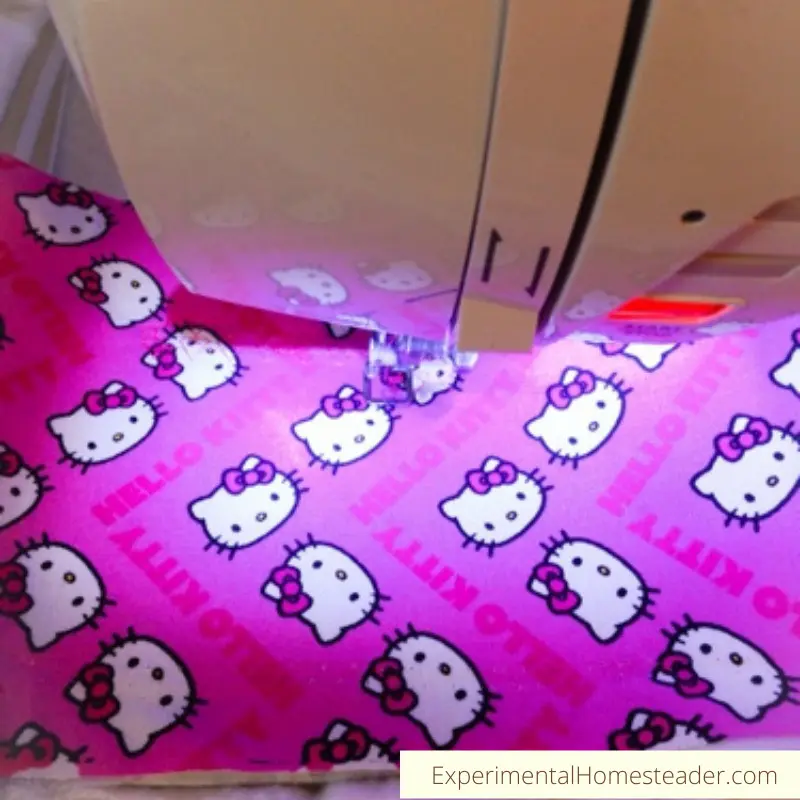 I then placed the white felt inside my embroidery hoop and started embroidering. Once I got to the point where the dress was going to be embroidered, I stopped my machine, laid a piece of stabilized fabric on top of the white felt. I did not hoop it but rather let it just float in place making sure I held the edges long enough for the machine to get a small section of the material sewn in place.
Once the dress area of the fabric was sewn on, I stopped the machine, cut the excess fabric away, then started the machine back up so the rest of the pattern could be sewn. I did the back piece first, then removed it, cut around the shape and started sewing the front piece of the soft toy.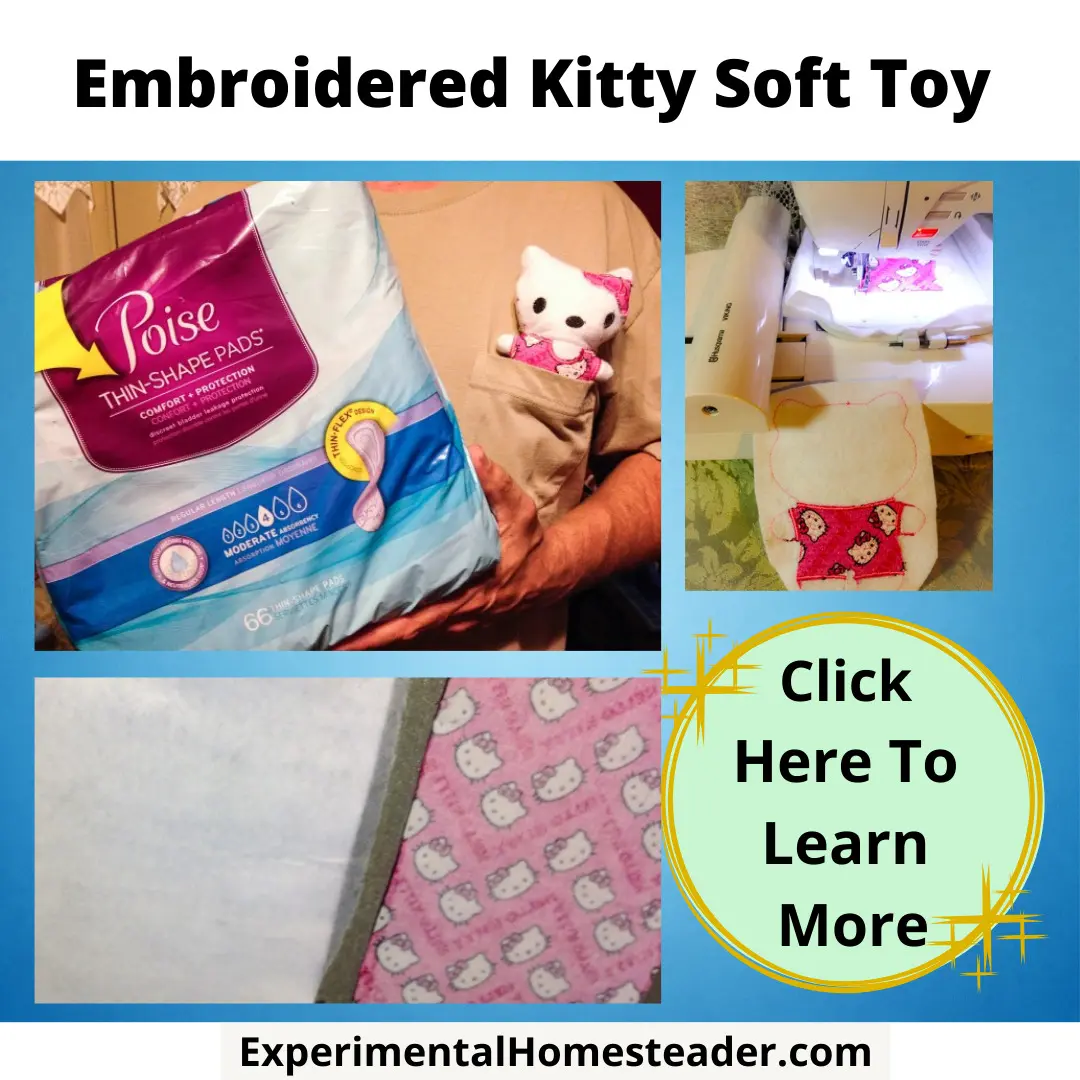 Once the front of the soft toy was sewn, I cut as close as possible to the back piece so I could lay the back onto the front and sew them together. I then removed the design and cut it apart. The stuffing went into the top of the soft toy and then I hand sewed the opening closed.
Of course, my husband took Kitty to work with him and she didn't come back home – so I need to make another one. The fabric is all official licensed fabric.