Today has been an emotional rollercoaster for sure.
I woke up this morning feeling ok, but really hungry.

Doing without a refrigerator has been hard, but I knew my freeze dried food was scheduled to arrive this morning without incident, so I was looking forward to that.
While I waited on UPS, I cleaned out the chicken brooder.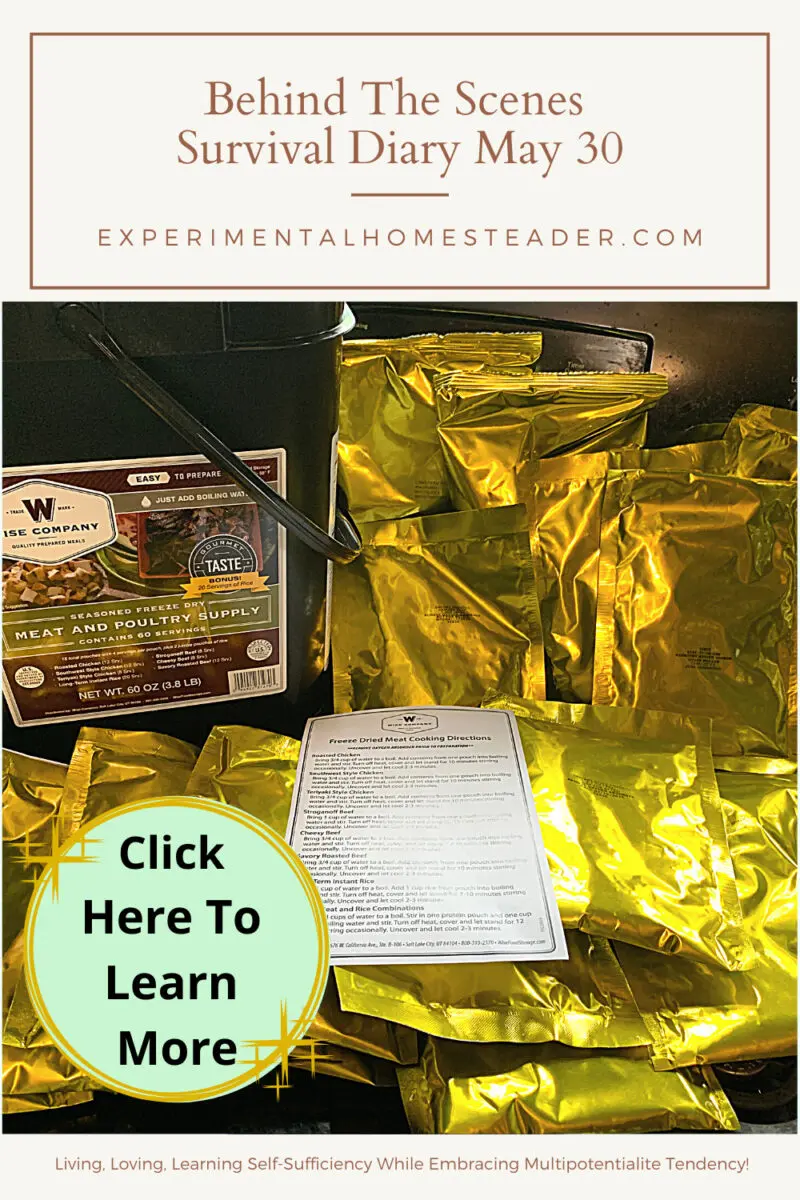 Then UPS arrived with my bucket of freeze dried food.
I unboxed it, opened the bucket and checked out the contents.
There was quite a bit there and I began thinking about which packet to use for supper as well as what to make to go with it.
However, I knew I was still hungry so I headed off to get something to eat.
I decided to have chicken bites and potato wedges along with an unsweetened iced tea.
Then my sister walked over to the table where I was eating to say hello.
I never seem to get a chance to spend much time with her as she works a lot.
I finished my lunch, then headed back home.
The weather was pretty nice so I made the decision to mow my yard and one of my neighbors yards.
While mowing I saw someone walking towards me and stopped the mower.
It was the appliance repair man.
He had tried a couple of times to call me, but of course, I could not hear my phone on the mower.
The part to repair the refrigerator had come in and they were here to fix it!
I was so relieved, so I shut the mower off and met them at the front door.
In under ten minutes, the refrigerator was working.
The next step was to contact the person who was storing our food in their refrigerator to set up a time to pick it up.
While I waited, I put the shelves and other items back into place in the kitchen.
I finally had access to my kitchen sink!
Then I walked outside to grab a couple handfuls of fresh mown grass for the chicks to eat.
By then it was time to leave to pick up our food.
While I was waiting for her to get home, a severe weather alert came over my phone.
She arrived and I hurried to get our food out of her refrigerator and into my car.
Then I tried to get home before the bad weather hit.
I made it about halfway home when the heavy rain started.
By the time I got back home it was pouring down rain.
I opened the front door, then proceeded to bring the food inside and put it away.
By that time Jeffrey was almost home.
Once he got here, he went down into the basement to turn on the dehumidifier and see how damp it was down there.
Honestly, it wasn't bad at all!
After that we went to Lowe's to pick up a few items we needed and look at router tables.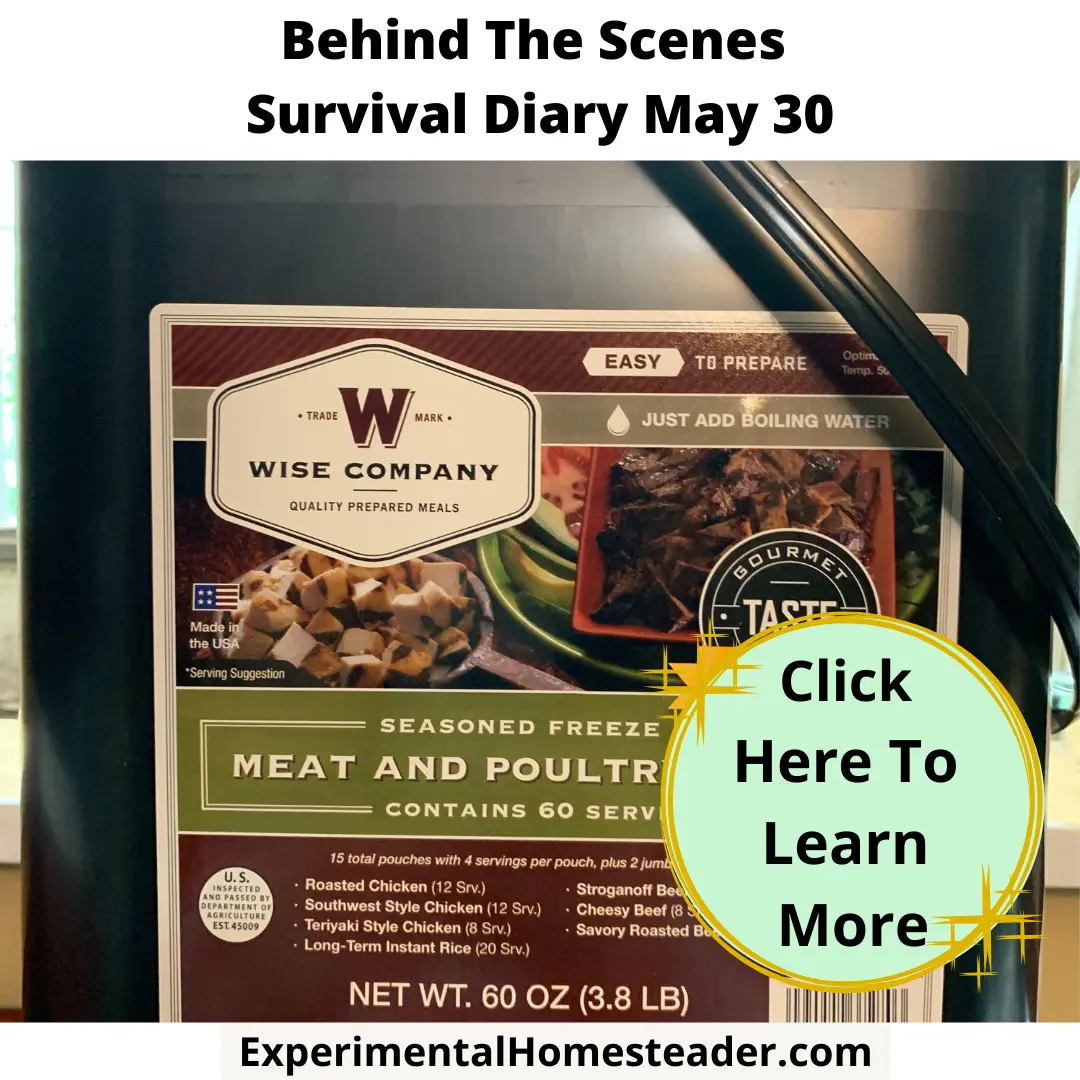 Then we headed off to Meijer to pick up milk, butter and something for supper.
I didn't buy much because I wanted to give the freezer and refrigerator plenty of time to cool down before I started adding food.
It felt good to cook supper in my kitchen and know if there was leftovers we could store them.
It was a relief to finally feel like things were back to normal.
Then in the midst of everything, I found out someone we both know had bought my grandparents house years ago.
I lived in that house for the first two years of my life and always thought someday I would own it.
I had the chance once, but decided to pass on it and that is when she bought it.
Talking with her and other family members about the history of the house has stirred up a lot of old memories, most of them good.
However, I am finding that tonight I cannot sleep.
My legs feel restless and I just can't seem to drift off to sleep.
It looks like another sleepless night for me.
I'm not sure if the issue is a combination of everything that is happening in my life right now or if it is something else.
I do know a lot of changes are happening – some good and some not so good.
But I will get through it, because after all, giving up is not an option.
Tomorrow will be a new day and even though we had heavy rain today, I will go out to check the garden to see if there is any possible chance I can plant.
If not, I know some warm, dry weather is only a few days away and I still have plenty of time to get the garden in.