Disclaimer: Some of the items mentioned in this post I received for free or at a reduced price in exchange for my honest opinion. All opinions are my own.
It was a nice day today and I went out into the garden to check the soil.

It is drying up, but still wet enough I would not want a rototiller ran in it.
More rain is forecasted for tomorrow, so I guess we will wait and see.
However, then there is supposed to be a dry spell from Sunday through Tuesday.
With Jeffrey working, I am not sure he will come home and finish the rototilling if the ground is dry enough.
We will see.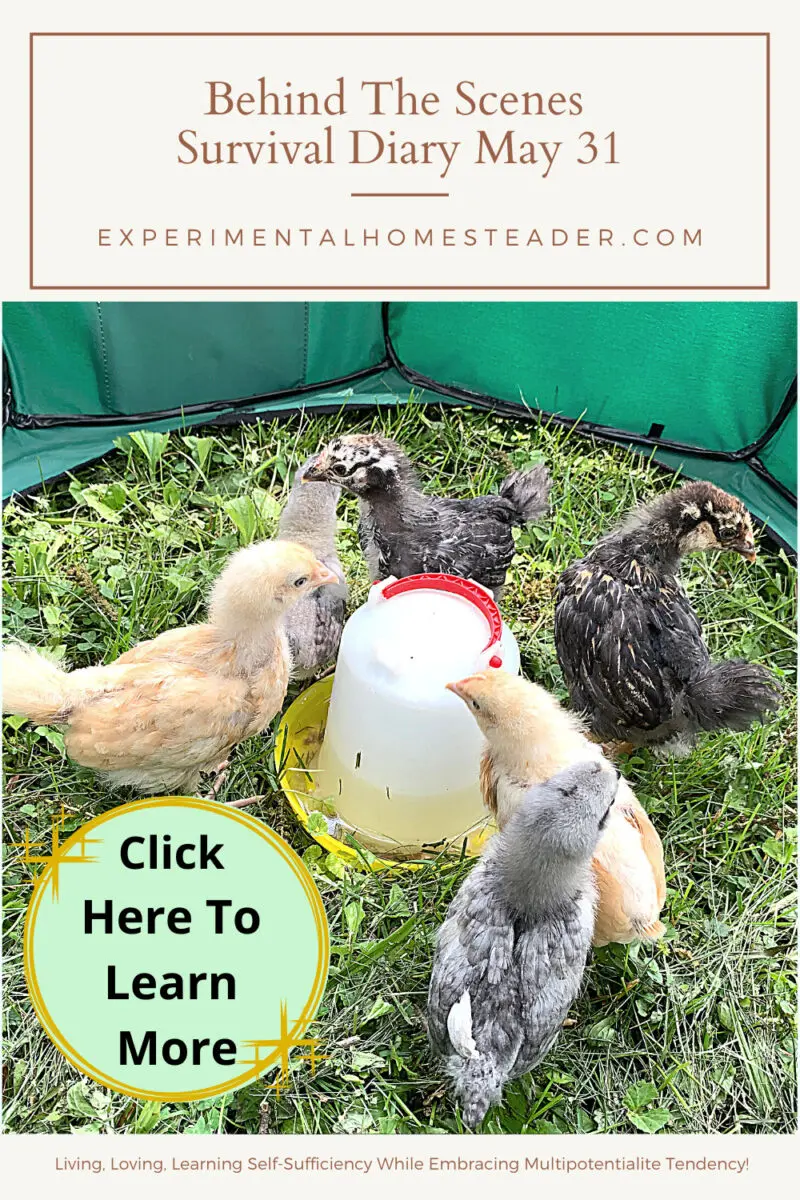 Given that I am trying to use up the last of some older seeds that I have on hand, germination is taking longer and not as reliable as normal.
However, I don't want to just throw the seeds out, so I will just wait and see what happens.
I did go out today and made a trip to Tractor Supply to pick up some Purina Organic Chick Starter And Grower.
When I first bought the chicks they were out of the smaller bags, so I had to choose a different organic chick starter.
That did not make me real happy, but the budget was tight that first week.
I love the Purina Organic Poultry Feeds because they contain diatomaceous earth and kelp, which means I do not need to buy either one separately as a feed supplement.
I do still purchase diatomaceous earth to use on my garden and in the stalls for pest and parasite control.
I also picked up a bag of chicken treats that contained various edible flowers, herbs and vegetables.
So far, they love it!
When I returned home, I found the small pet pen I had received for review a number of years ago and set it up in the yard.
I was honestly not sure how well it would work for chicks, but it worked very well – and it's portable!
Then I let the chicks spend some time in it outdoors.
They loved that!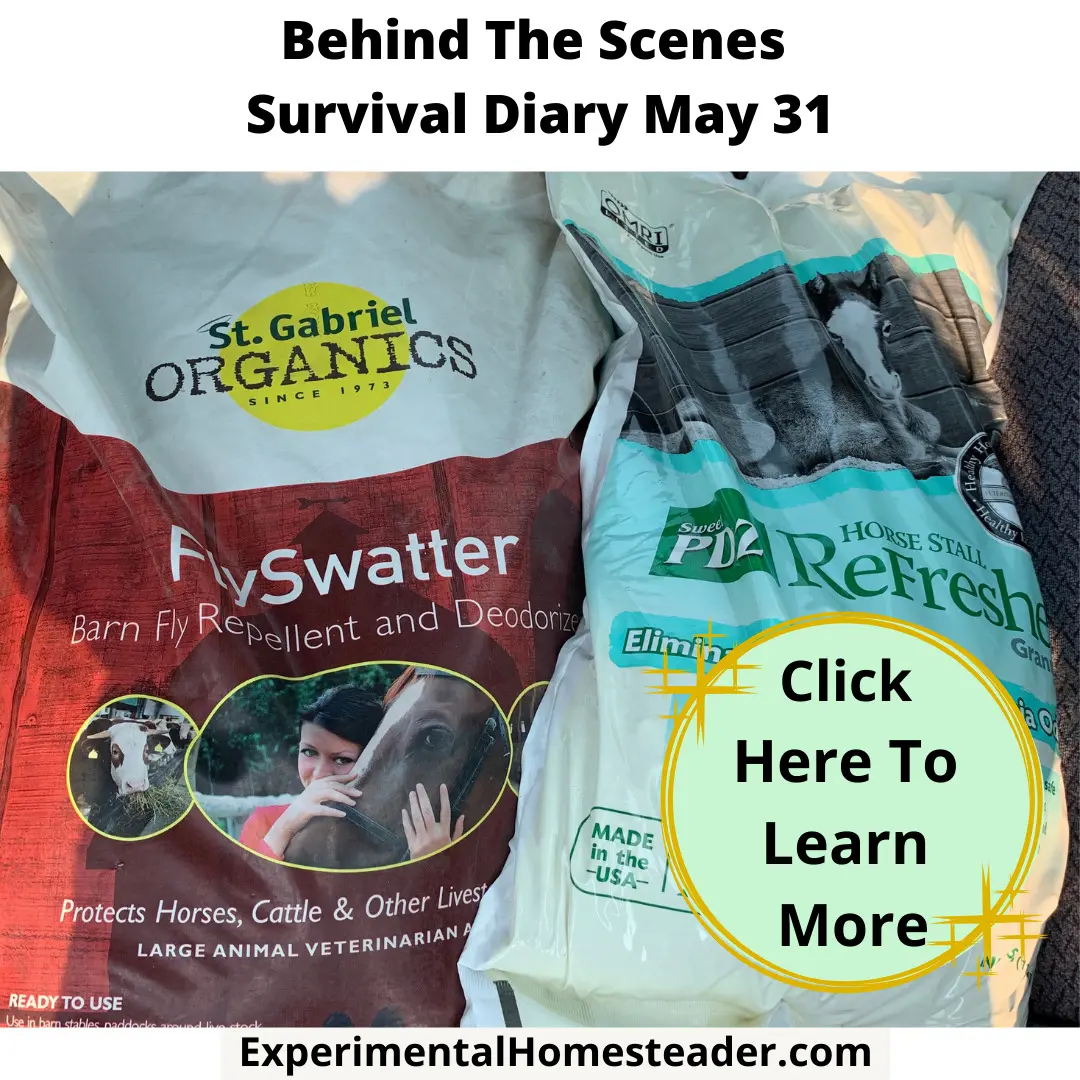 Later I went back to Tractor Supply and afterwards I went to Big R.
I had always used two products in my barn stalls and also in the chicken coop as well as the rabbit cages – Sweet PDZ and St. Gabriel Organics Fly Swatter.
While I am not ready to set up the chicken coop or barn yet, I wanted to give these products a try in the kennel area.
They actually worked to eliminate the ammonia smell and all the other smells associated with a dog kennel!
While I know they won't last as long outdoors as they do in a barn, I am prepared to sprinkle more in that area whenever necessary.
Finding products that really work and do not harm the animals or the environment is so important to me.
Not to mention I love it when people come here and are surprised because there is no smell and no flies or other normal barn bugs!
After getting the kennel area deodorized, I set about trying to open some windows in the house.
It's been years since they were opened because we relied on air conditioning.
However, the air conditioner broke last year and I am honestly not sure I want to pay to repair it or even replace it.
Once the windows were open, the house cooled down quickly.
I also loved that I could hear the sound of nature and smell the fragrance from the blooming plants.
The house definitely feels less stuffy!
Not to mention in reality I wanted to move to a small farm so my windows could be open – and that meant no fields around me, which is one reason why I chose this property.
For those who do not know, when the plows are in the fields, windows must be closed and somehow you still end up with a dusty mess indoors to deal with!
I know this because I lived on a 50 acre farm for a number of years and it had fields around it.
I also know the farmers work all night if necessary to get their crops in and also to get their crops harvested.
Although I must admit the noise and lights from the farm equipment was not as annoying as the sounds of cars racing past our house now with their music blaring.