Understanding how to preserve a scent is the first step in learning how to make your own scents to use in candles, potpourri or bath and body products.
While it is true that not every preserved scent smells exactly the way it would in nature, you can usually figure out how to get a scent that is pretty close.

Sometimes dried flowers simply don't hold their scent, but you can use essential oils to add the scent back in.
Here are a few ways you can start learning how to preserve a scent right from your own garden.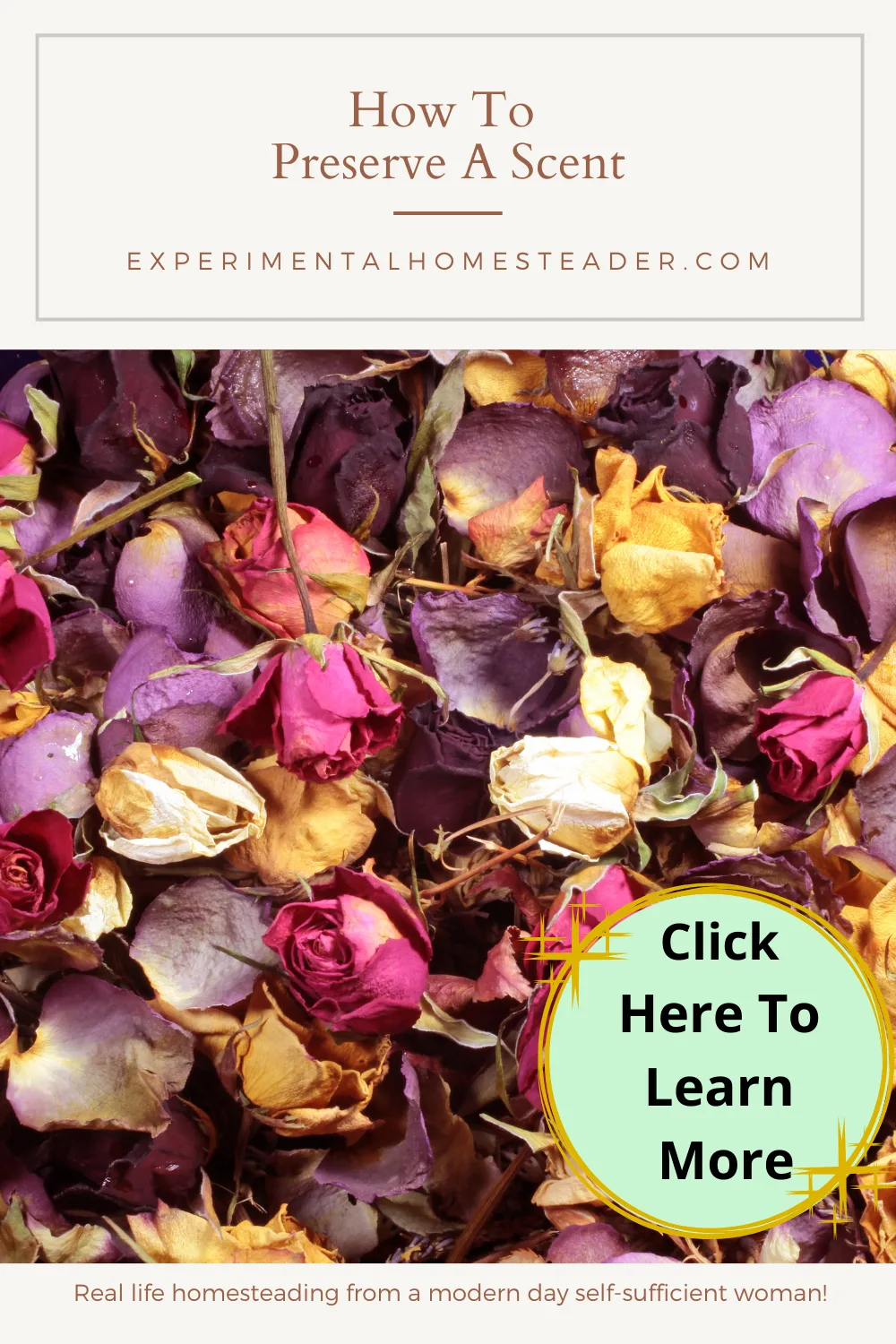 How To Preserve A Scent Easily
One of my favorite ways to preserve a scent is to dry the flowers and make homemade potpourri.
It's easy to refresh the scent using homemade orris root powder and essential oils.
In fact, you can even use essential oils you make yourself or even homemade hydrosol, although the scent might not be as strong.
The first step is to choose the fragrant plants you like, then try the various methods of scent preservation keeping in mind the intended final use.
For example, enfleurage works great for soap because many soaps use at least one type of oil in the recipe.
Essential oils or hydrosols work better in homemade perfumes.
Simply click on the blog posts below for ideas on how to preserve varoius scents.