If you've ever wondered how to make lilac potpourri, you are not alone.
In fact, lilac potpourri is quite popular.

However finding all of the materials needed to make your own lilac potpourri does require you to collect and dry some of the plant material yourself.
Of course, once it is made, it is easy enough to refresh the scent from year to year by either adding new materials to the older ones, making a whole new batch or using a combination of essential and fragrance oils to refresh it.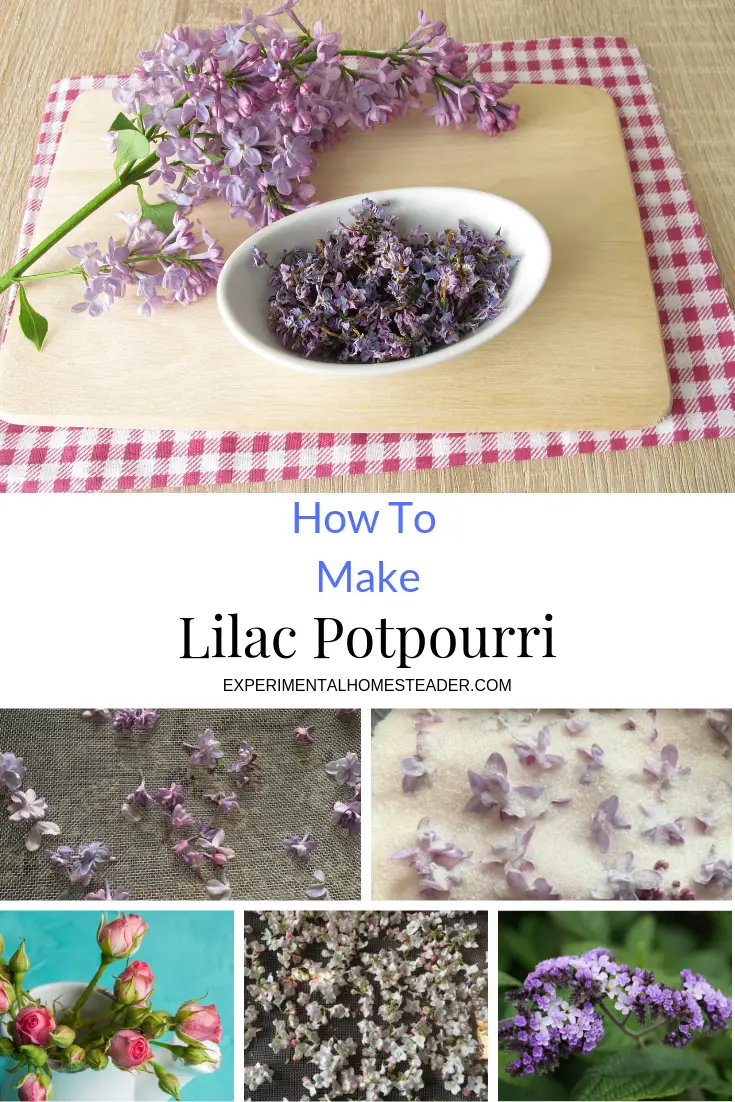 How Do You Dry Lilacs For Potpourri
There are several ways to dry lilacs for potpourri and of course, the best method depends on what the outcome you wish to achieve is.
Lilac flowers do have a tendency to shrivel up and sometimes turn brown when they dry, so keep that in mind.
Air Drying Lilac Flowers
One of the easiest methods to dry lilacs for potpourri is to cut the flowers off the stems and lay them out on a screen so they can air dry.
Another method is to hang them upside down in a dark, warm and dry area that gets good air circulation.
Air drying lilac blooms can take as long as three weeks, regardless of whether you dry them on a screen or hang them to dry.
If you are in a hurry to make lilac potpourri, or want to make sure the lilac flowers look like they are fresh and retain their color, air drying is not the best solution.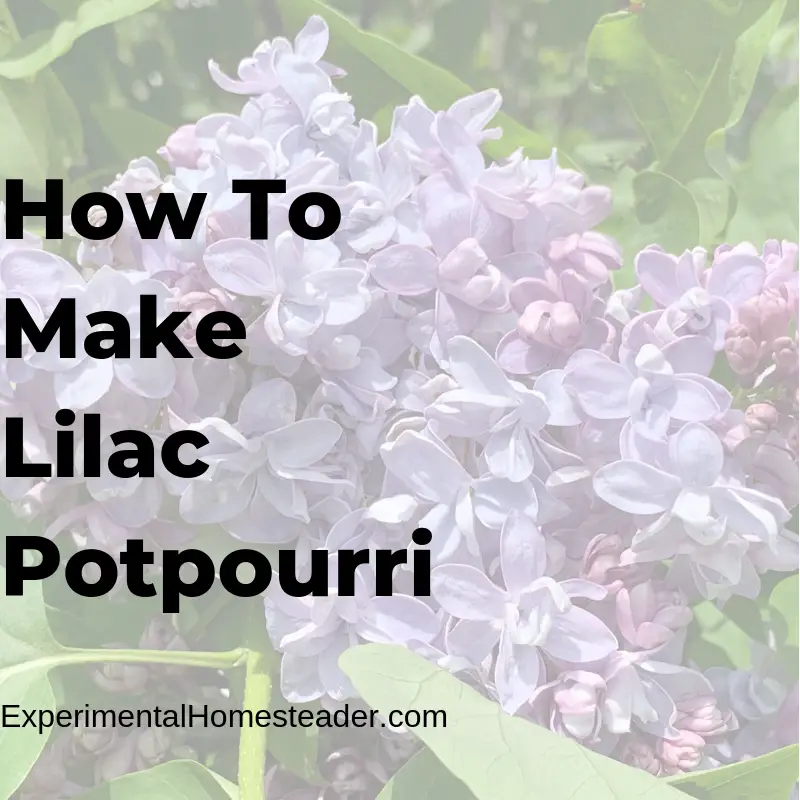 Drying Lilac Flowers In A Desiccant
Silica gels or a mixture of sand or cornmeal and borax are a better solution if you are in a hurry or wish to retain the shape or color of the lilac blooms.
Silica gel can take anywhere from two days up to one week, depending on how many lilac blooms you are drying.
To dry them using sand and borax, simply mix 2 parts borax to 1 part sand or cornmeal and carefully bury the flowers in the mixture.
Be aware however, that this method does take longer than using silica gel.
The average drying time for lilac flowers in a borax mixture is two to three weeks.
The use of a dehydrator (affiliate link) or an oven is not recommended as the heat will destroy the lilac scent.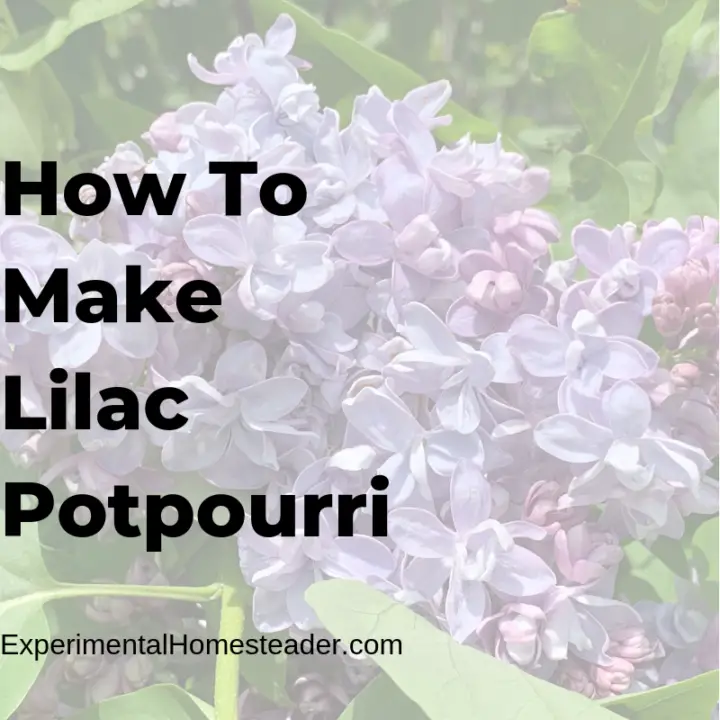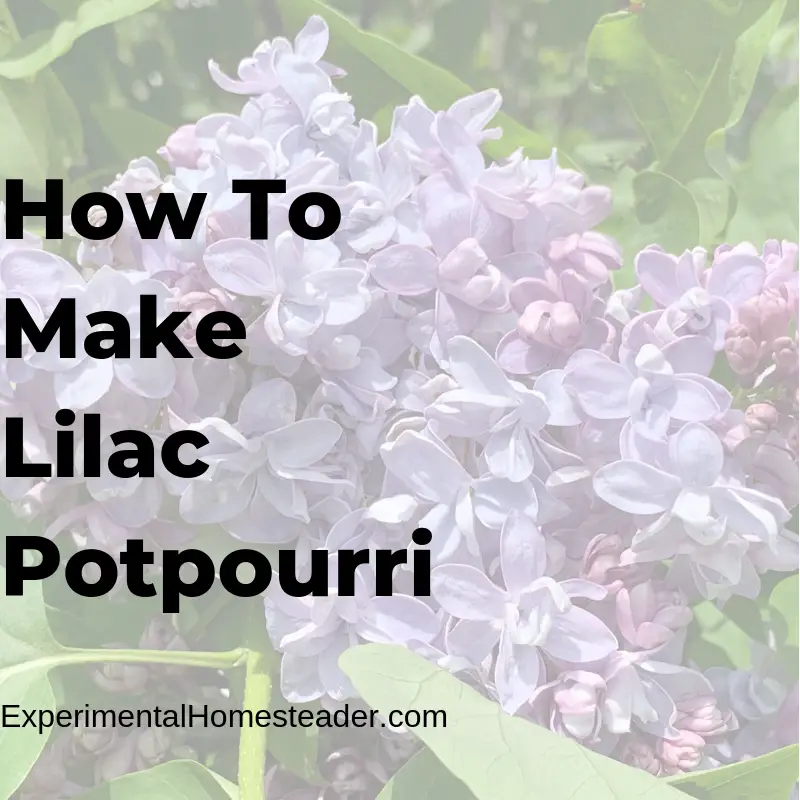 How To Make Lilac Potpourri
Total Time:
1 month
11 days
14 hours
20 minutes
Learn how to make lilac potpourri with flowers from your own garden! This homemade lilac potpourri can be used in any way you would normally use potpourri. You can display it in a container or simmer it in water, whatever your personal preference is.
Materials
¼ cup dried lilac flowers
¼ cup dried viburnum flowers
1/8 cup heliotrope flowers
Instructions
Place the orris root in a glass container with a lid.
Sprinkle the vanilla essential oil and the lilac fragrance on top of the orris root and seal the container.
Allow the orris root to soak up the oils for two to three days.
Then open the container and add in the dried flowers.
Seal the container.
Allow the flowers to sit in the container with the orris root and the oils for two to three weeks. Be sure to check the container from time to time and be sure the container is in a cool, dark, dry place so it does not draw moisture.
After two to three weeks, open the container and see if you are satisfied with the scent.
If so, go ahead and use the potpourri as you normally would.
If not, seal the container back up and wait for another week.
Recommended Products
Sheri Ann Richerson is a participant in the Amazon Services LLC Associates Program, an affiliate advertising program designed to provide a means for sites to earn advertising fees by advertising and linking to Amazon.com.
How Do You Freshen Lilac Potpourri?
The easiest way to freshen lilac potpourri that has lost its smell is to use the original fragrance or essential oils that the potpourri was made with.
For example, should you want to freshen up this lilac potpourri, simply put the potpourri into a sealed glass container and then add the vanilla essential oil (affiliate link) and the lilac fragrance oil, in the same amounts you originally did to the potpourri.
Leave the potpourri sealed in the container for a couple of weeks so the scent is completely absorbed and then put it back into the container you were displaying it in.
Another option is to simply sprinkle the essential oils on top of the potpourri without removing it from the display container.
The disadvantage to that is the fragrance will quickly evaporate and the orris root might not have time to absorb quite as much of the fragrance as it would had the potpourri been in a sealed container.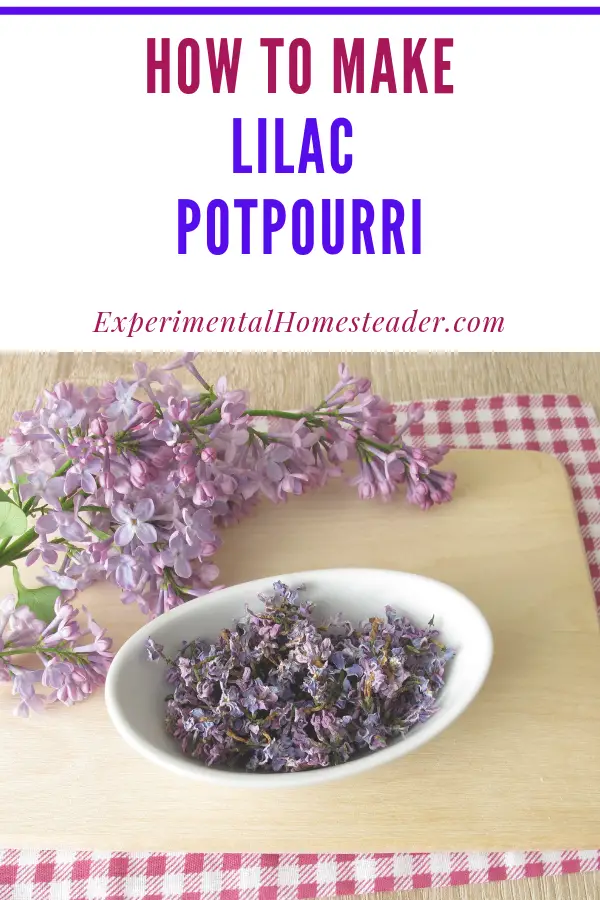 How Long Does Homemade Lilac Potpourri Last?
There are so many variables to this question!
Homemade lilac potpourri can last anywhere from two months to several years.
The location where you keep the homemade lilac potpourri is important.
To get the most out of your homemade lilac potpourri, display it in an area out of direct sunlight that is draft free.
Placing the potpourri in a semi-enclosed container also helps it to last longer than it would in an open container.
Potpourri And Natural Fragrance Extraction