Lilacs are one of my favorite spring flowering shrubs. I love the scent of lilacs – delicate yet powerful enough to fill my entire yard with fragrance.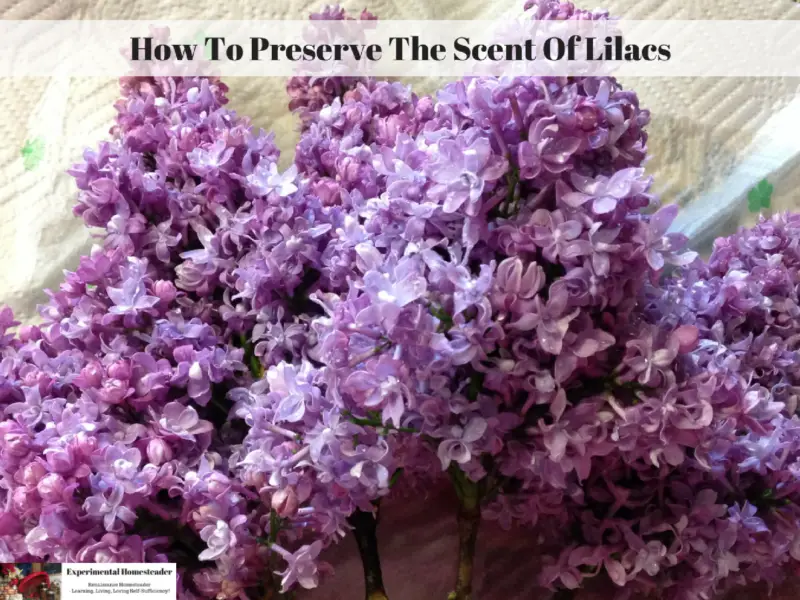 Sadly the old-fashion lilacs – which I think are the most fragrant – quit blooming long before I get tired of the scent. While it is possible to dry lilacs, the scent is lost in my experience.
The best method I have found to preserve the scent so I can use it throughout the year is enfleurage.
I'm all about finding ways to do it yourself because I like to be as self sufficient as possible. (I actually created a beginner's Homesteading eCourse because I love it so much!)
Below there are links to products I recommend from companies I have a referral relationship with. I will be compensated if you make a purchase after clicking on my links.
The oldest-known method for fragrance extraction and preservation of flower essences is known as enfleurage.
This method, which involves pressing the flowers into some type of lard or oil, is used for delicate flowers whose scent cannot be preserved well using typical methods such as tincturing or distillation.
It is ideal for homesteaders or anyone who wishes to preserve the scent of the flowers they grow. (Be sure to sign up for my beginner's Homesteading eCourse and email list if you love these types of projects!)
Delicate flowers such as lilac work well using this method. This is easy to do at home and the resulting product can be used in a variety of ways.
Lard is the typical fat used for this process, but a variety of oils can be used including the one I chose, organic cocoa butter. Cocoa butter can be added to a variety of homemade body products. Lilac infused cocoa butter will be the perfect addition to my goat milk soap I will be making soon.
Print
Print
I highly recommend the following articles:<
Use the buttons on the right side to share this article with friends or family who might find it useful. Pin the picture below to your pinboard on Pinterest for future reference.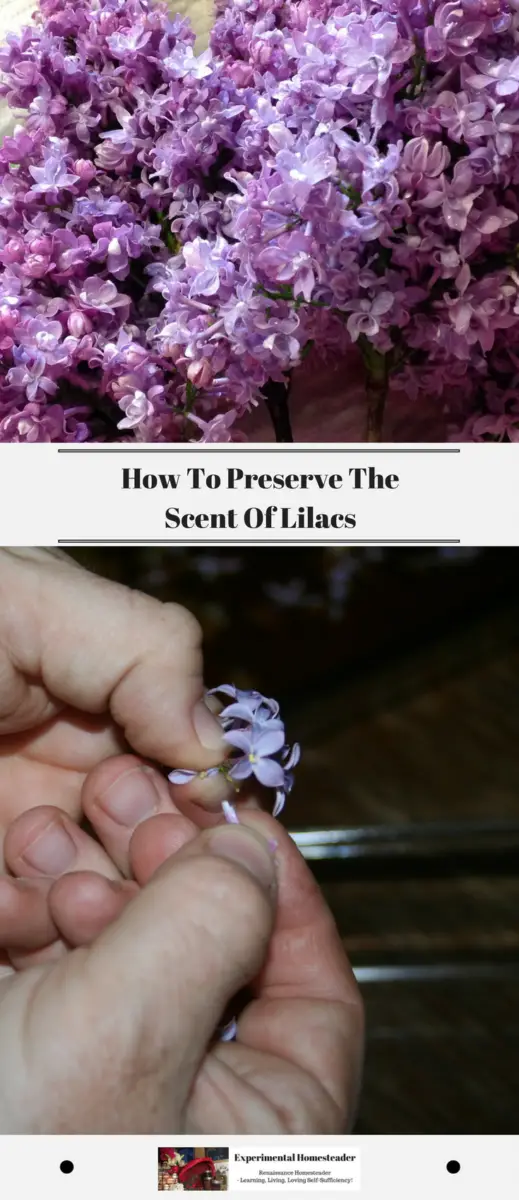 SaveSave
SaveSave
SaveSave