Disclaimer: I did receive this product for free or at a reduced price in exchange for my honest, unbiased review. All opinions are my own.

As a food blogger it is important for people to be able to easily access my recipes – not only on my blog, but on social media as well. We have all tried that one recipe that we loved, then forget where we found it – or even lost the printed copy. I am so guilty of doing that. This is why when I heard about the Cookpanion App I was so excited to give it a try. Now it is still in Beta but it works great and there have been no issues with it crashing or having any other issue that some Beta apps can. The really cool thing about the app though is you can add a recipe tab to your Facebook page and share recipes from your blog – or even just share your favorite recipes. It is a great app for branding!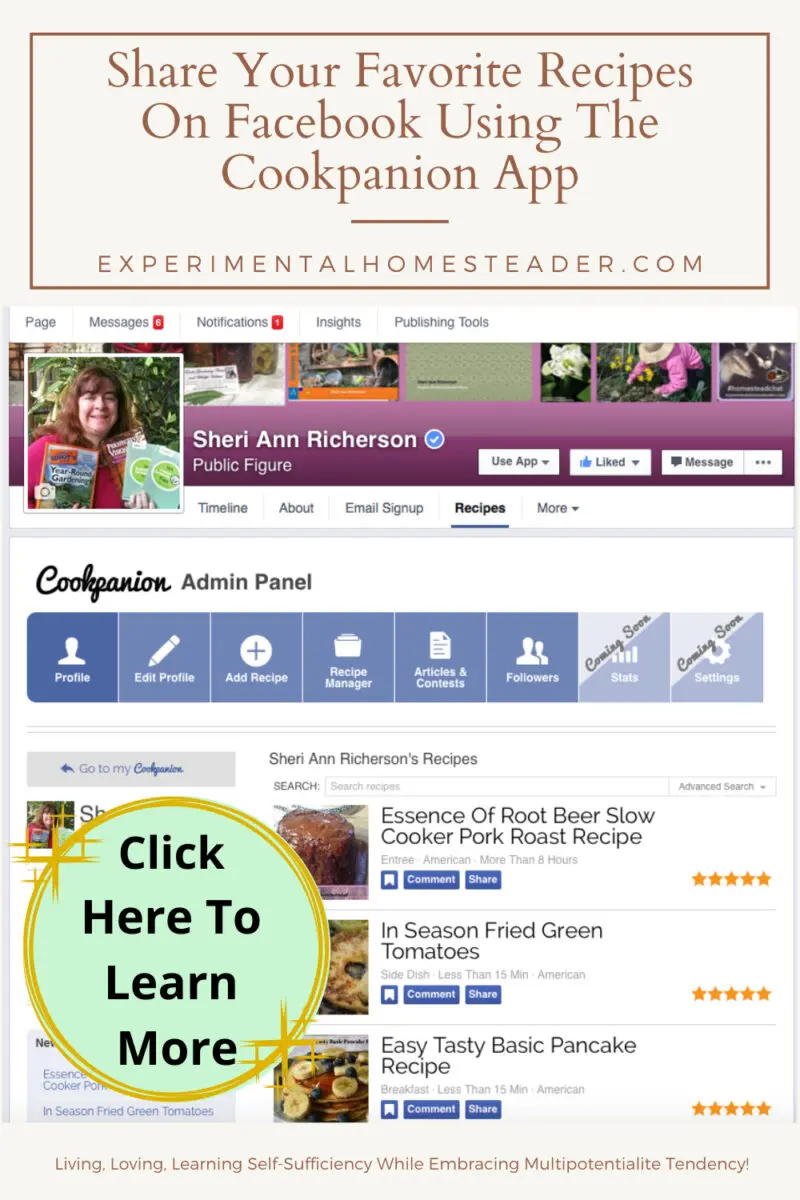 The other thing I love about the Cookpanion App is that is it easy to install and easy to add recipes too. You are walked step-by-step through the process of adding recipes. It is simple. Once they are on Facebook people can follow you. This works for me because I blog about so many topics and not everyone wants to see everything but some do not want to miss my recipe posts – so they can follow along on the app.
The layout of the recipes on the app is also nice. You can set it up like mine – showing a thumbnail of the food with the name of the recipe beside it along with a comment and share button – or you can set your profile up to show a slider of your recipes or even a featured recipe list. There are other options too – a live recipe feed, today's top lists, featured menu, featured meal plan, contest/sweepstakes, trending topic article and even a spot for an advertisement. I have only had the app a few weeks so I have not had a chance to play with all the options yet. One that I have used is to let my recipes be made public on the Cookpanion App. This is a great way to drive more traffic back to my blog.
You do have to manually add one recipe at a time – which is time consuming especially for a food blogger like myself who has lots of recipes to add – however the staff at Cookpanion did step in and help me add some of the recipes. I really appreciated this. I know the more visible my recipes are, the more traffic I am going to get coming to my blog and the more of a chance I have for one of those recipes to go viral.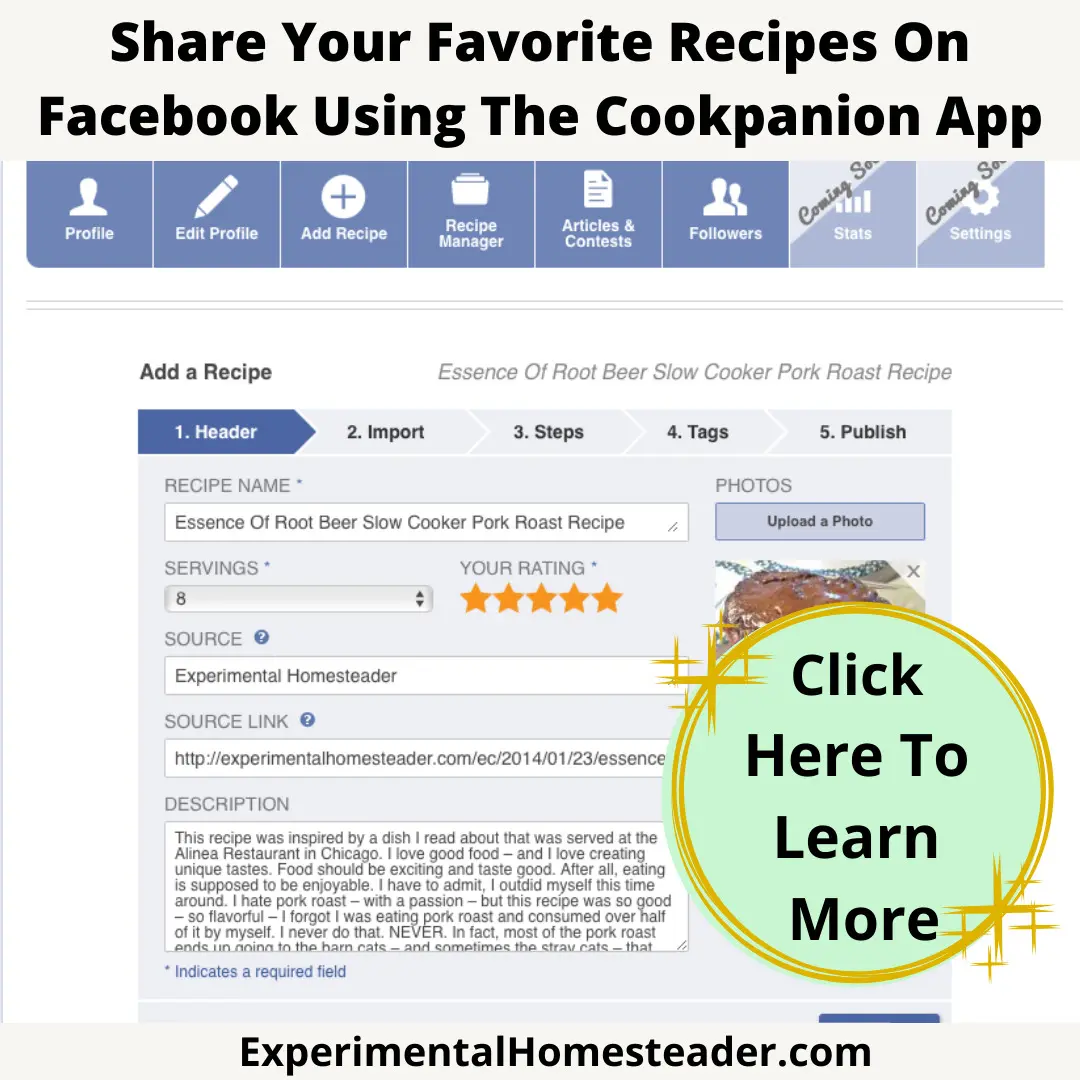 I encourage all of you reading this post to check out the Cookpanion App. You don't even have to be a blogger – just use it to share and save others recipes that you like. It's time to get the #RecipeChat going on Facebook!