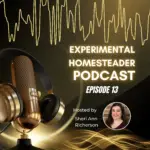 Disclaimer: I received one or more items mentioned in this video for free or at a reduced price in exchange for my honest, unbiased review. All opinions are my own.
"We are a participant in the Amazon Services LLC Associates Program, an affiliate advertising program designed to provide a means for us to earn fees by linking to Amazon.com and affiliated sites."
At the very least, everyone in your family needs to have enough supplies to last them for three days.
A 72-hour bug out bag is perfect for taking on the run in the event you have to escape your home to go elsewhere.
It should have enough food, water, clothing and medical supplies to last at least this long.
What Goes Into Your Emergency Evacuation Bag? 
Evacuation Bag Weight Recommendations
Essential Evacuation Bag Contents For Everyone
How To Create Your Own Short Term Emergency Disaster Survival Kit 
Etsy Shop Emergency Preparedness Planning Binder
Website Shop Emergency Preparedness Planning Binder
Be sure to look for the Experimental Homesteader Podcast on Apple Podcasts and also Amazon Music – and be sure to follow so you don't miss an episode!