Paracord bracelets are popular even among non-preppers and this is why it is so important for everyone to understand paracord bracelet uses because those bracelets aren't just meant to look pretty.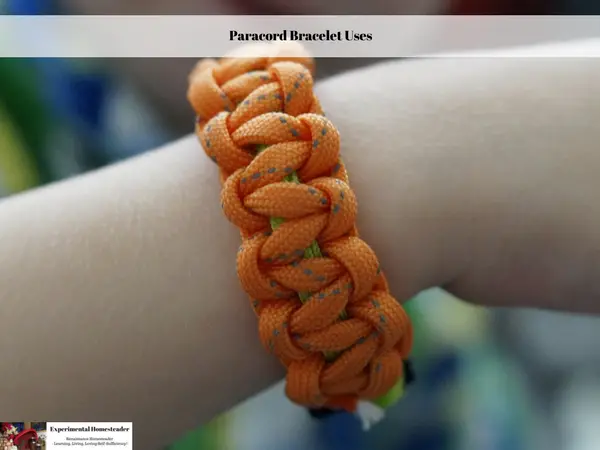 What Is Paracord?
Paracord is short for parachute cord.
Paracord is a miracle piece of equipment that any and every serious prepper or survivalist should have.
It is usually referred to as 550 paracord because despite its thin appearance, it can hold 550 lbs.
That is some serious strength.
It is possible to unravel the cord to reveal inner strands that are very strong.
Paracord was exclusively used by the military in the past but it is now available to civilians and you definitely need one, even if you aren't a survivalist or pepper.
In fact, every member in the family should have a roll of paracord in their bug out bag and a paracord bracelet that is always on their wrist.
A roll of paracord takes up very little space, is lightweight and so useful that you simply can't have enough of it.
What Paracord Is Used For
Now let's look at a few of the many uses of paracord and how this cord comes in very handy in a crisis.
Even if you're not bugging out in the wild, you can use paracord at home.
It really is that versatile.
Final Thoughts
This is just the tip of the iceberg where paracords are concerned.
You are only limited by your imagination when it comes to using them.
Use paracord to pull, hang, tighten, tie down or lift items – but always use common sense when using it.
Keep a bundle in your evacuation bags, vehicles, the garage and of course, wear a paracord bracelet on your wrist because you never know when you might find yourself in an unexpected situation where paracord is useful.
I highly recommend the following articles:
Use the buttons on the right side of the screen to share this article with friends or family who might find it useful. Pin the picture below to your pinboard on Pinterest for future reference.