There are a lot of organic cooking tips out there.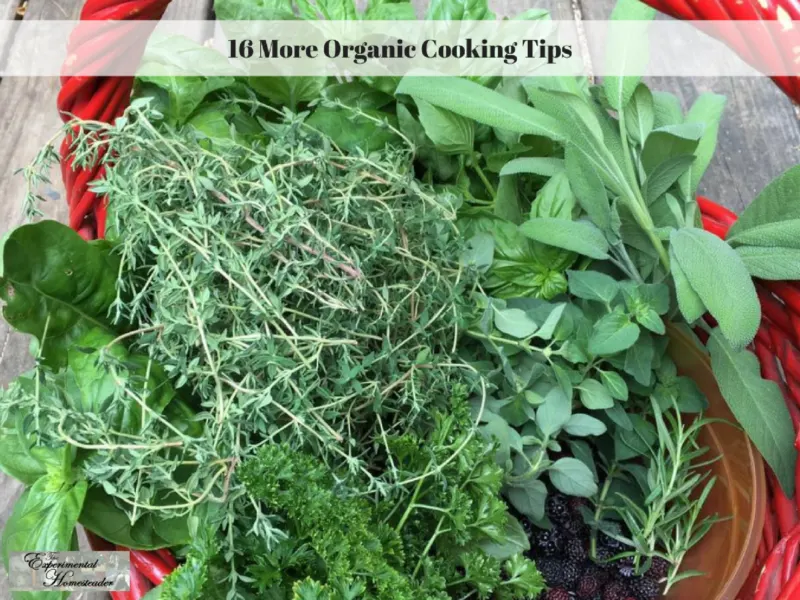 It is about so much more than just choosing organic food.
The way you cook, the ingredients you add to the food including the butter or oil that use to cook the food with. It all plays a role.
This is part 2 of a three part Organic Cooking Tips series that I am posting.
Additionally there are links to products I recommend from companies I have a referral relationship with. I will be compensated if you make a purchase after clicking on my links.
As with any lifestyle change, remember to make the change slowly so you don't overwhelm your body, your family or your budget.
Going slowly also allows you to buy organic food in season or when it is on sale.
This leads to a more inexpensive, healthier lifestyle for you and your family.
Check the OCA's website to buy organic foods online – organicconsumers.org
Trader Joe's is a great, lower-cost alternative to Whole Foods. Do you shop there?
Look for "specials" in supermarkets (including Whole Foods.) These mean the food's in season and affordable.
Organic beans are a great source of protein. Make sure you cook them thoroughly, as semi-cooked beans are toxic.
Quinoa is a complete amino acid and provides your body with all the proteins you need. Yummy and easy to cook, too!
Buy your organic chickens whole. It's cheaper than buying by the part, and you can use the carcass to make broth.
Most coffee shops (including Starbucks) sell Fair Trade but not organic coffee. Organic coffee is available online or in Whole Foods.
Use the bulk isle. You can buy everything from beans to quinoa to nuts while saving money and saving packaging.
You can order organic snack bars in bulk, affordably at Amazon.com. It's as much as 50% cheaper than buying at the store.
Never eat the skin of non-organic papayas or mangos. Some are dipped in toxic pesticides when they cross the border.
Make your jams at home. Most commercial jams (even organic) like peanut butter jam or strawberry jam are high in sugar.
Agave nectar isn't much healthier than traditional sugar. Organic honey is better, while organic coconut sugar is best.
Store your olive oil in a dry place, outside of sunlight. Oxidized olive oil is very dangerous.
Nut milks in supermarkets contain a lot of additive ingredients. For best results, make your own. It only takes 10 mins.
Organic Living Tips - Food
Use the buttons on the right hand side of the page to share this article with friends or family who might find it useful. Pin the picture below to your pinboard on Pinterest for future reference.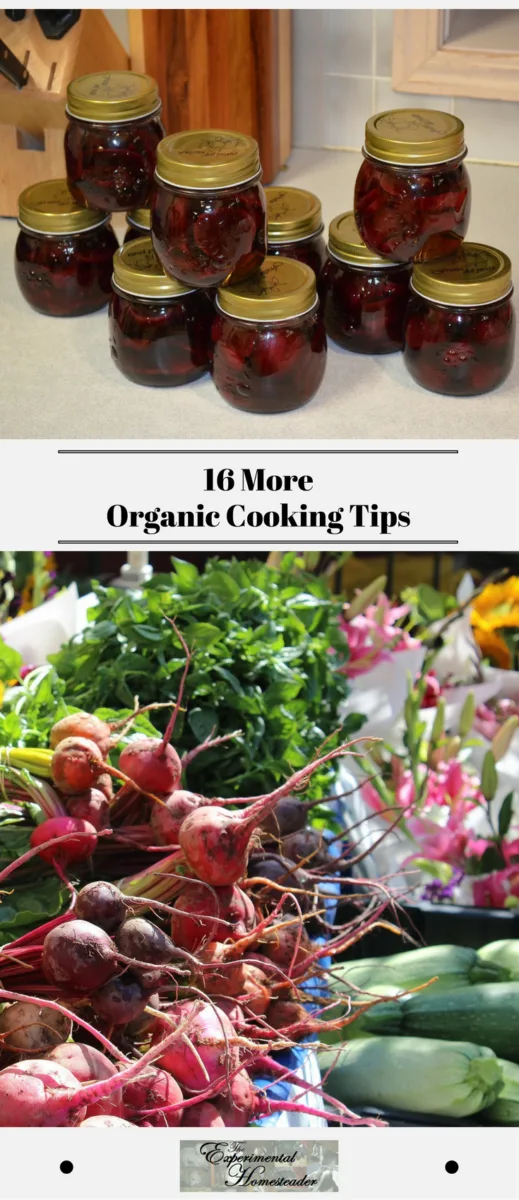 In my new eBook Organic Diet And Lifestyle you will learn how to avoid chemicals in both the foods you eat and the products you use as well as how to protect your family from the harmful effects of chemical exposure plus so much more!
If you are ready to get started on the path to an organic lifestyle or are already there and just want to know what else you can do, be sure to check out this detailed manual!