Disclaimer: I received samples of the Scented Vinegar and All Purpose Cleaning Concentrate from The Laundress for free in exchange for my honest, unbiased review. All opinions are my own.
You may think that cleaning and organizing a kitchen is an easy task.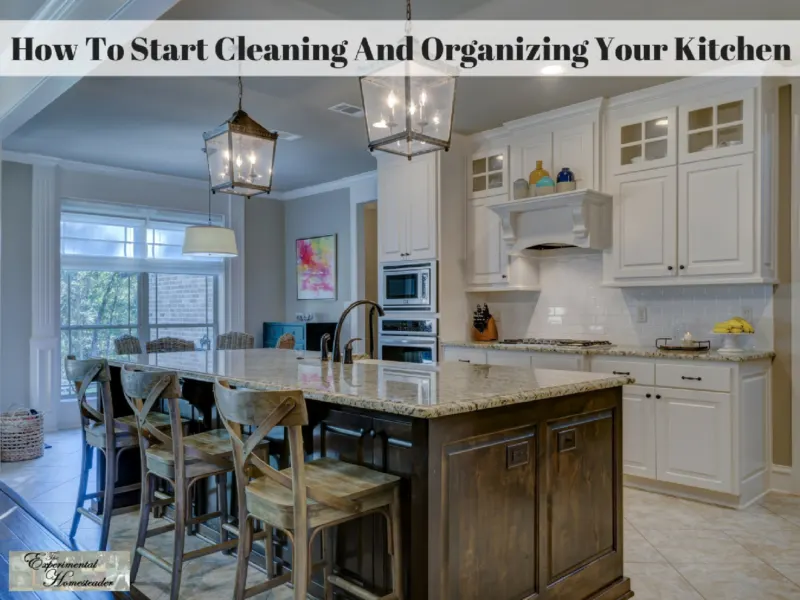 You may realize that it can also be difficult to do tasks in the kitchen if it is not organized.
You must set steps and routines for you to follow and have an easy time working in your kitchen.
To help you with this, there are nine steps below plus a free printable that summarizes the steps.
Be sure to print it off and use it when you start cleaning and organizing your kitchen.
There are also links to products I recommend from companies I have a referral relationship with. I will be compensated if you make a purchase after clicking on my links.
Kitchens Are A Busy Place
Kitchen's are one place in the home that are constantly being used.
From family meetings at the dinner table, game night and all those snacks and meals that seem to be constantly being prepared.
This is one room that is always busy and always in need of a cleaning.
Good organization and proper cleaning techniques on a regular basis can help keep things running smoothly in your kitchen this is why decluttering a kitchen on a regular basis is so important.
One of the most important kitchen cleaning tips is to make sure to use effective cleaning products.
I like the ones made by The Laundress because they work great, they are an effective solutions made from natural, nontoxic, and allergen-free ingredients plus they offer a line of detergent, fabric care, and home cleaning products that takes excellent care of you, the things you love, and the environment.
They even offer a scented white vinegar for cleaning!
Here are some pointers that you may use in organizing and cleaning your kitchen:
Step 1
You must keep your kitchen clean for you to work conveniently and free from any time consuming activities before you cook. Discard any items that you will not use and place them somewhere where you can locate them easier when the time comes that you will need their use. I often use plastic totes for this purpose, then make sure to mark on the outside of the tote with a permanent marker what is inside it. Make sure to store your tote where you can easily read what is inside it and access it.
Step 2
If there are medicines, spices, or food that have already met their expiration, you can put them in the trash or discard those things immediately as you are cleaning and organizing. If you have pets sometimes food that is still ok can be given to them. Wild birds and butterflies love oranges and bananas that are past their prime – but be sure they are not moldy. Whole herbs that are past their prime can be used in craft projects such as potpourri.
Step 3
Store cooking utensils, pots, and pans in an area near where the stove is placed. Be sure they are far enough away though that grease and other accidentally spilled or splattered food does not get on them. Keep your cooking area as congestion free as possible.
Step 4
If there are large materials and cooking utensils that are seldom used in the kitchen, you may want to remove them and place them in a cupboard or in a plastic tote. There are even appliances that are not used in your everyday cooking. You may consider adding to your kitchen an appliance barn. This can store your juicers, toasters, blenders, and other appliances on a seperate countertop with order and arrangement.
Step 5
Place the silverware and dishes close to your dining area. This way it is easily accessible for you or your helpers to get these items when you are about to eat. You may need silverware holders and display racks to have more space.
Step 6
You have to be aware of the materials or tools that are reachable by your children such as knives, cleaning chemicals, and alcohol. Keep them in high places where they cannot be reached. If necessary install a lock on your cabinets to keep kids out.
Step 7
You may use a bulletin board or the refrigerator to stick or hang reminders and schedules. Dry erase boards also work well. These can help you to have an enjoyable and organized time in the kitchen. Designate spots for your mail and bills but check them out everyday and dispose of the ones you do not need.
Step 8
Always keep your refrigerator clean and neat both inside and outside. If you see mystery foods, discard them at once. Sometimes there are unknown items that are placed in the refrigerator. The Laundress has some very effective cleaning products that are ideal for use in your kitchen. Their blog also has some great tips for The Great Fridge Clean Out that you want to check out.
Step 9
If you are through with the kitchen, you must check everything before you leave the kitchen. Do not forget to turn off the lights and the ceiling fan and everything that you used with electricity. The key to an organized kitchen is maintenance.
I highly recommend the following articles:
Use the buttons on the right side to share this article with friends or family who might find it useful. Pin the picture below to your pinboard on Pinterest for future reference.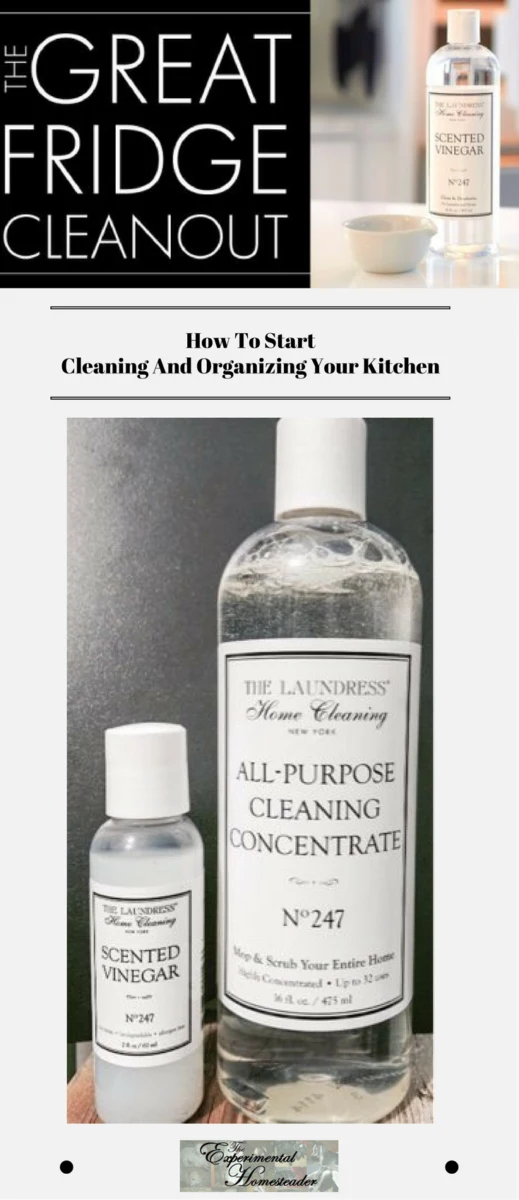 SaveSave