Disclaimer: I received this item at a reduced price in exchange for my honest, unbiased review. All opinions are my own.

This Leader Accessories shooting stick tripod good for more than just guns. It works for bows plus camera and video equipment. The V-Yoke is detachable and underneath it is a standard tripod mount. I have had my case for my iPad Pro attached and it works fine for that.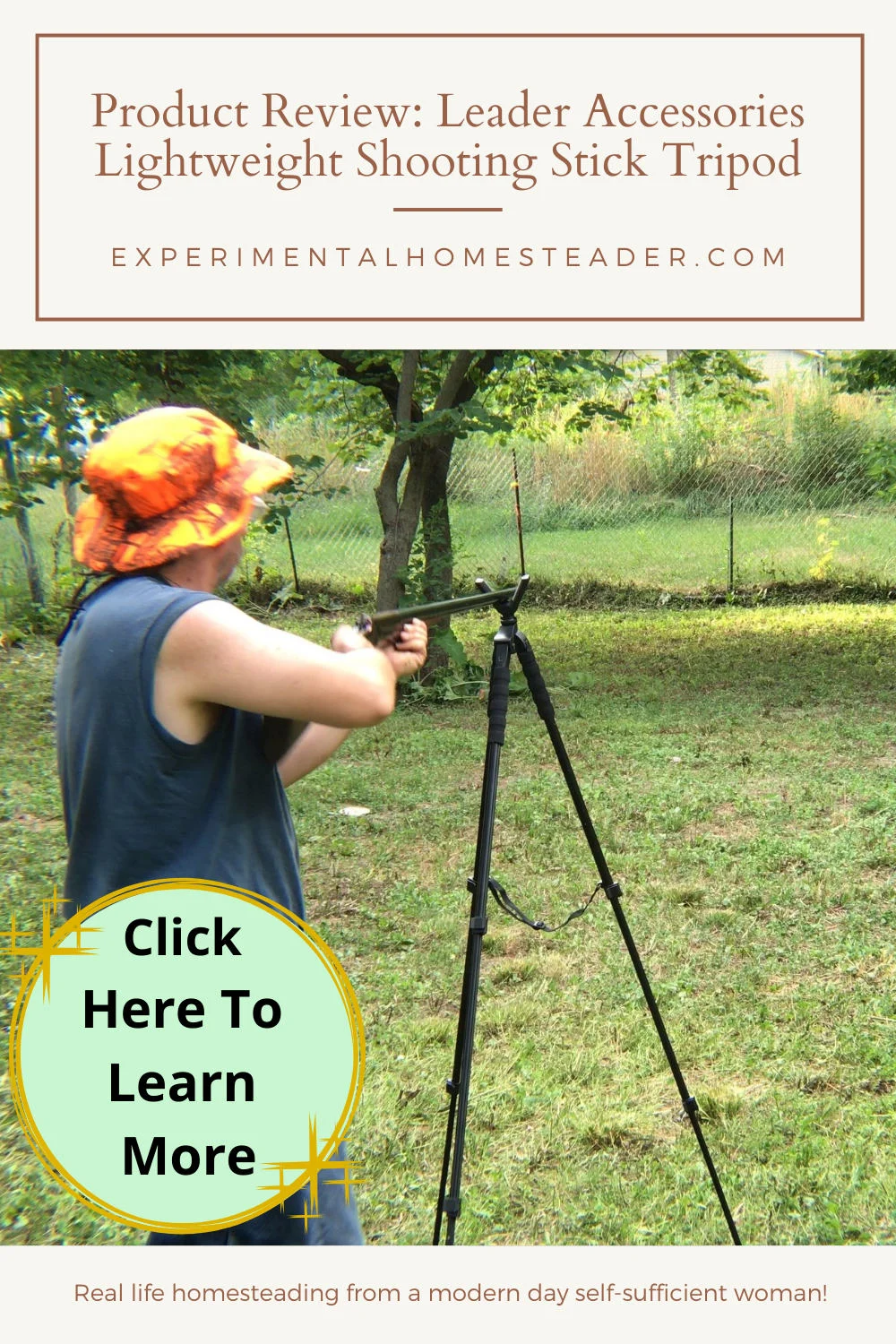 It rotates 360 degrees so you can easily target moving objects. It is lightweight, easy to transport and adjustable from 19.3 inches all the way up to 63 inches. You can adjust it to use as a monopod or bipod if you wish.
My husband used it to hold his 12 gauge shotgun steady while he was target practicing. It worked very well for stabilizing his gun while he was shooting it.
It does have a strap that you can use between two of the legs for added stability. I really love the soft contoured foam grip on all three of the legs. It makes it easy to grip the tripod and you don't have to worry about sweaty hands slipping down the aluminum alloy legs.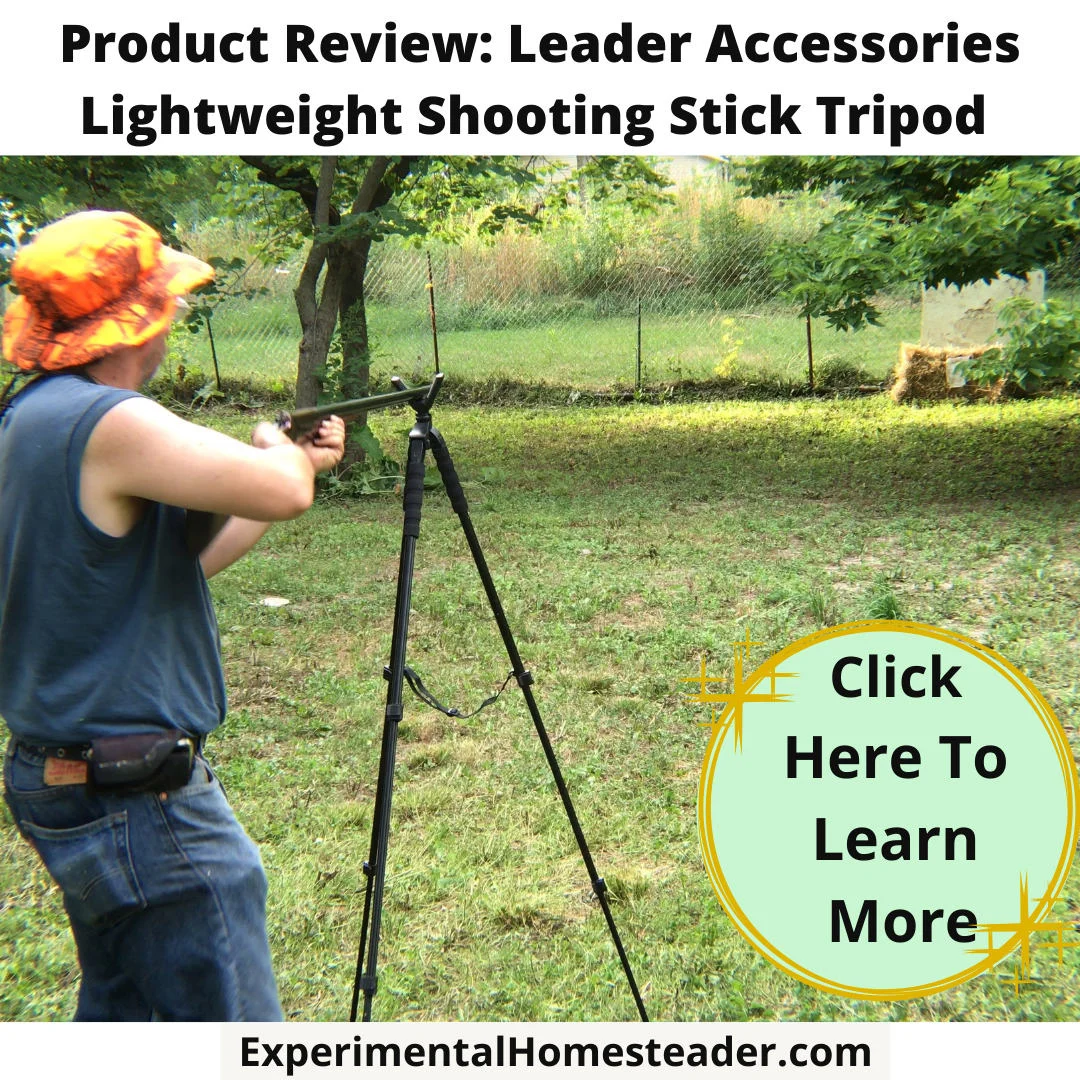 It sets up in a matter of a few seconds – and taking it down is just as easy. We are really enjoying being able to use this.
Disclaimer: I did receive this item for free in exchange for my honest, unbiased review. All opinions are my own.
Sheri Ann Richerson from ExperimentalHomesteader.com is joined by Jeffrey Rhoades who talks about and shows how to use the Leader Accessories Lightweight Shooting Stick Tripod. She did receive this for review.
Click here to purchase this item  – please note this is an affiliate link so if you purchase this item using this link, I do get a small commission.