Disclaimer: I received this item at a reduced price in exchange for my honest, unbiased review. All opinions are my own.

I bought these for both my husband and myself. These will be great to use when hunting once we obtain a tree stand. I like that they come ready to use right out of the box. The straps come attached to the climbing sticks as well so all you have to do it unroll them and put them around the trunk of a tree. Now these will not fit a large diameter tree but that is ok.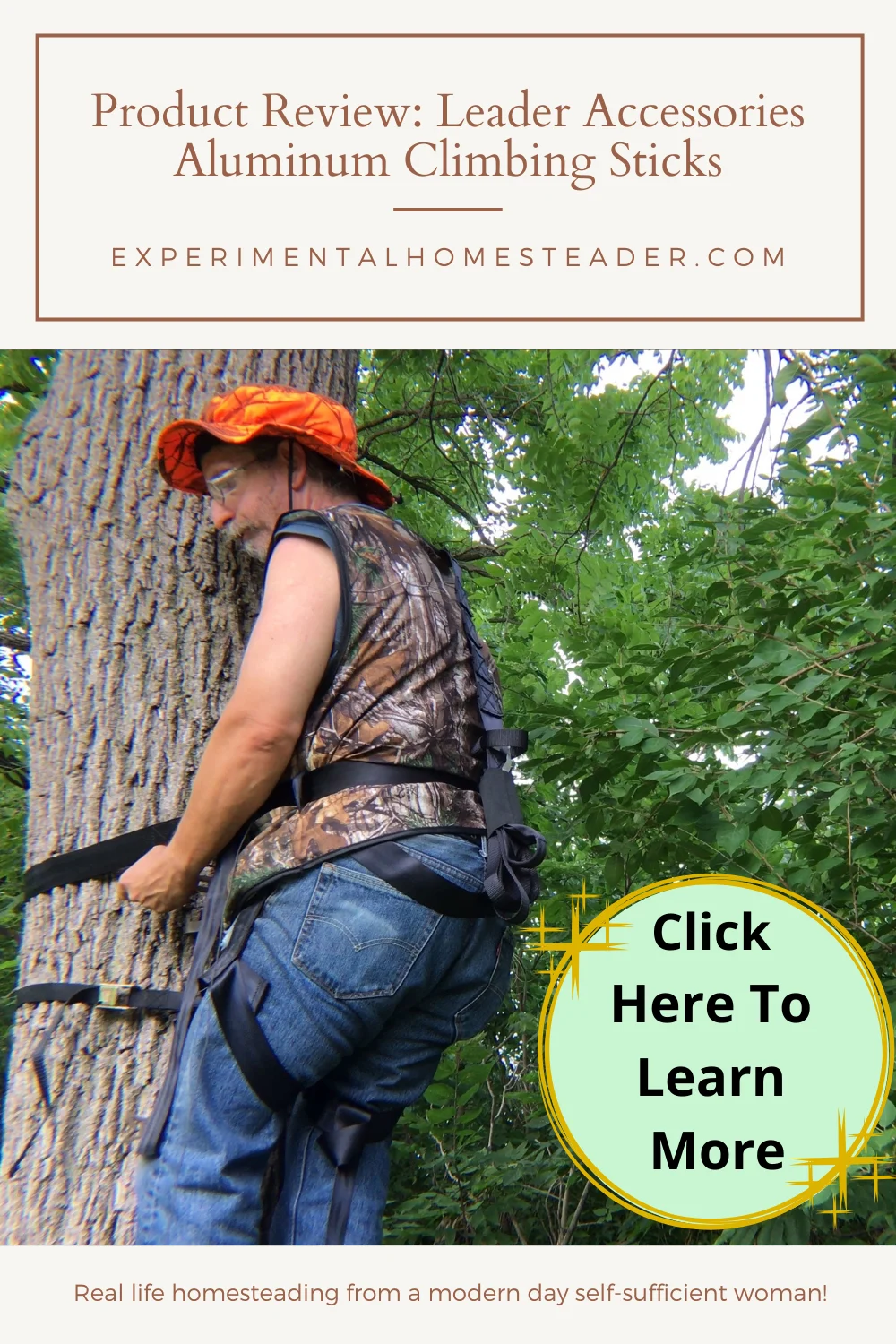 The climbing sticks are lightweight and do have a weight capacity of 250 pounds. My husband weighs 175 pounds and I weigh 150 pounds. We both climbed up a tree using these and had no problems. The biggest issue we ran into was getting the straps tight enough around the tree trunk but that was not the fault of the straps. My husband simply did not tighten them enough the first time around.
The dual-geared steps fold into the climbing sticks when not in use. They were plenty large enough that we felt secure standing on them. I expected for them to hurt my feet but they did not.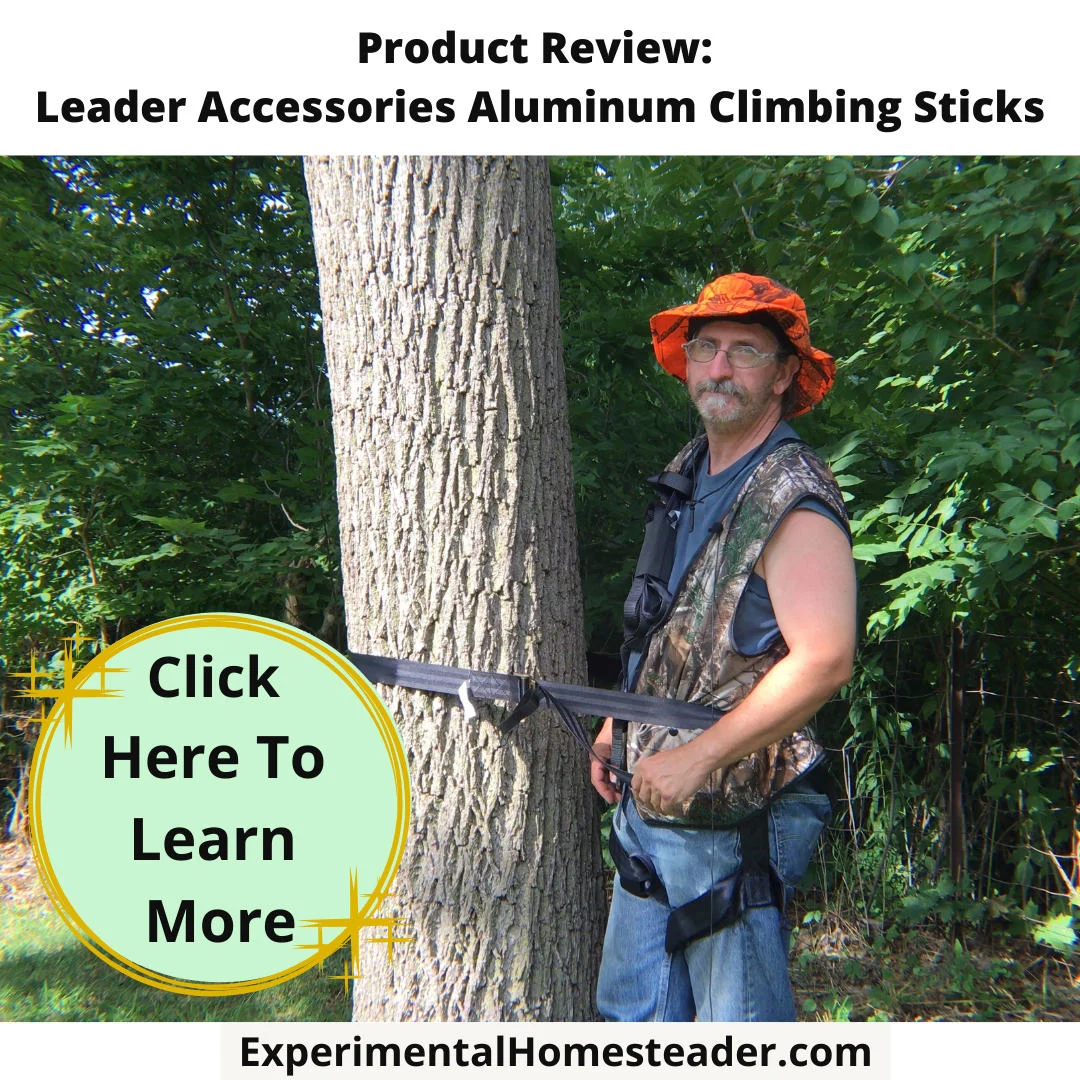 These climbing sticks are made out of aluminum. They have rotating tree cleats which really helps make sure you get a solid connection on the tree you are using these on which is important. I feel they are very well made and that we will get years of use out of them.
Disclaimer: I received this item for free in exchange for my honest, unbiased review. All opinions are my own.
Sheri Ann Richerson from ExperimentalHomesteader.com is joined by Jeffrey Rhoades who talks about and shows how to use the Leader Accessories Aluminum Climbing Sticks. She did receive this for review.
Click here to purchase this item  – please note this is an affiliate link so if you purchase this item using this link, I do get a small commission.