Disclaimer: The reviewer has received the product/service at a reduced price or for free. I am being compensated to participate in #Switch2Swerve challenge through the Bookieboo Influencer Network . I will switch out my regular sweetener to Swerve Sweetener from November 18, 2013 through December 20, 2013. All opinions are my own and are my honest opinions based on my own experience with the product.
As many of you know I am participating in the #Switch2Swerve Challenge which is taking place between November 18 and December 20, 2013. During this challenge I am looking for new recipes that use sugar as well as sharing some of my long time favorites with you. I am replacing the sugar in the recipes with Swerve Sweetener. Desserts and beverages are the most common things that comes to mind when we think about using sugar – but many vegetables and meat dishes call for the addition of sugar too and I trying to share some of those with you as well.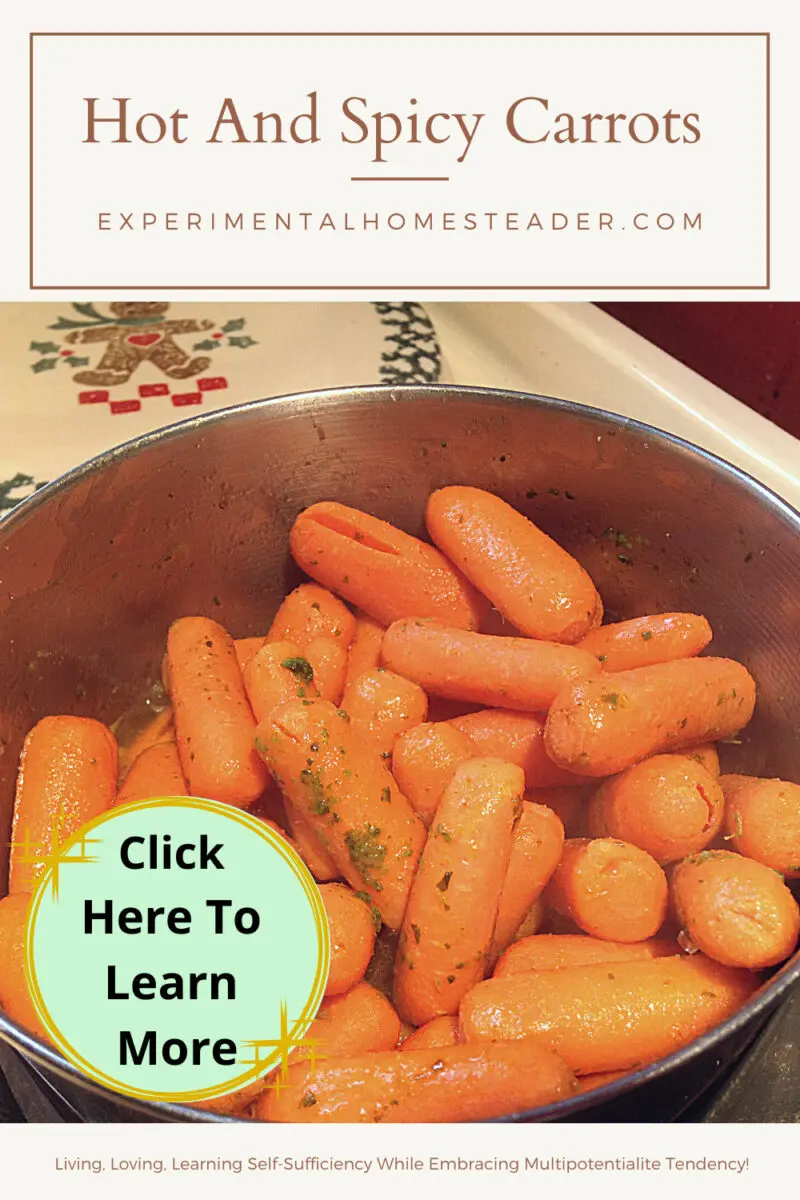 This particular recipe – Hot And Spicy Carrots – is new to me. I wasn't real fond of it but Jeff liked it. It is a recipe I may try again, but next time instead of cooking the carrots on the stove top, I am going to bake them. This time around the carrots were a bit on the crunchy side and that just didn't suit me. I really like softer carrots if they are going to be cooked.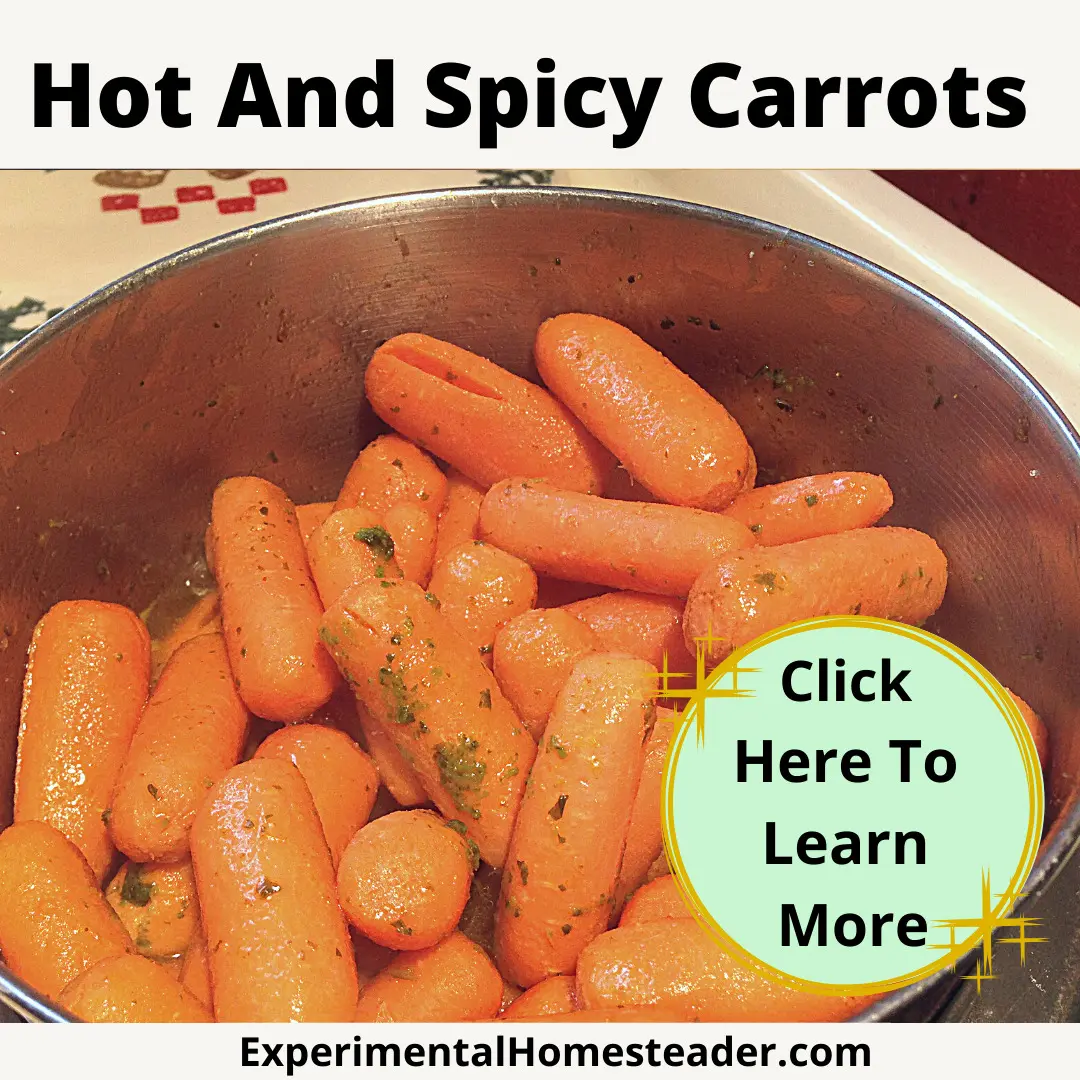 Anyway, here is the recipe.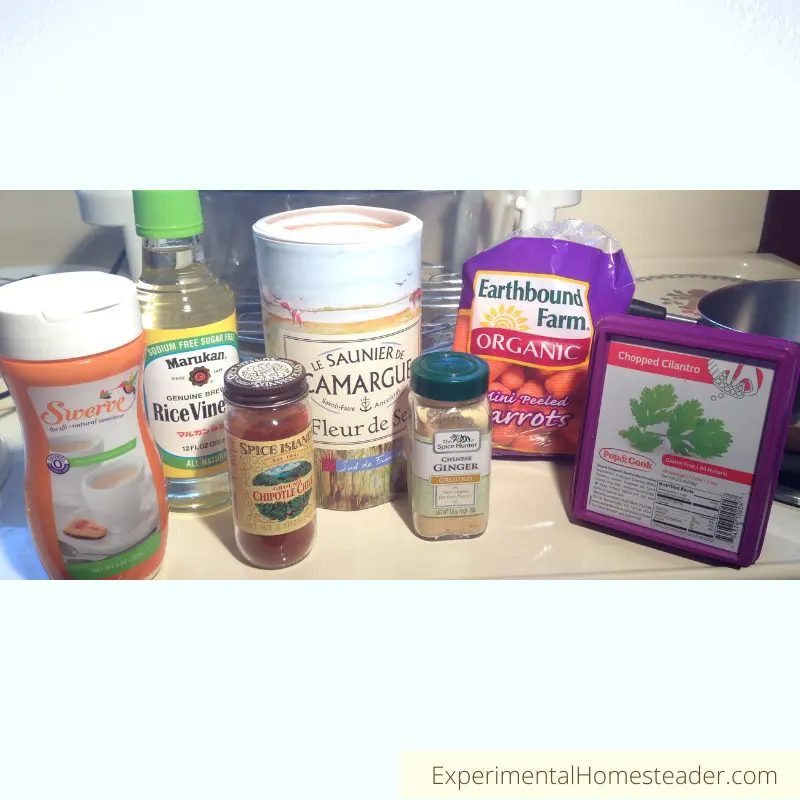 Ingredients:
1 pound baby carrots
2 teaspoons cilantro, frozen
1 Tablespoon Thai Chile olive oil
1/8 cup rice vinegar
1 Tablespoon Swerve Sweetener
1/4 teaspoon Ground Chipotle Chili
1/4 teaspoon Ground Chinese Ginger
1/4 teaspoon Fleur de Sel salt
 Directions:
1. Put the carrots in the pan. I chose to use whole baby carrots, but you could slice them or shred them if you prefer.
2. Pour the rice vinegar into the pan over the top of the carrots.
3. Drizzle the Thai Chile olive oil evenly over the top of the carrots.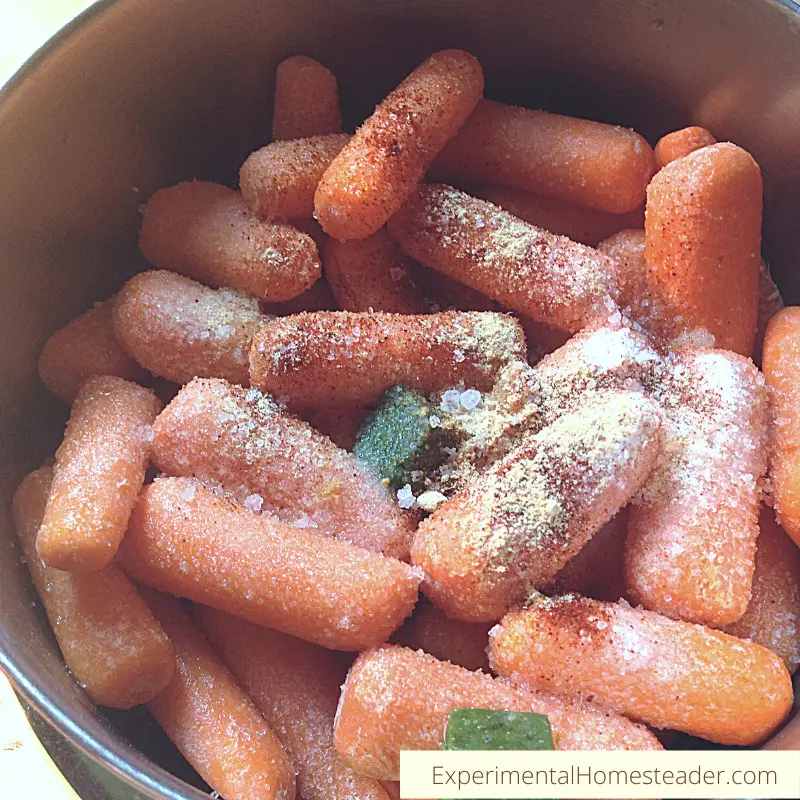 4. Sprinkle the remainder of the dry ingredients evenly over the top of the carrots.
5. Turn the burner to medium high and cook until the carrots are tender.
6. An alternative method would be to combine the ingredients in the same order as above in a baking pan and roast the carrots at 350 degrees F for 45 minutes to an hour.
For recipes or more information on Swerve Sweetener, to connect with Swerve Sweetener on social media or to find out where to purchase Swerve Sweetener, visit these links:
Swerve Sweetener Website: http://www.swervesweetener.com
Twitter: https://twitter.com/swervesweetie
Facebook: https://www.facebook.com/SwerveSweet
Pinterest: https://pinterest.com/swervesweetie
Instagram: http://instagram.com/swervesweetie
Google+: https://plus.google.com/100398605293713361413
Remember – Swerve measures out cup for cup just like sugar, so you don't have to worry about doing any crazy math to figure out how to use it in your recipes.