An eco friendly wedding makes sense for those couples who are environmentally conscious.
Creating a dream wedding, large or small, should be about more than just spending money on a big ceremony.

A dream wedding should incorporate the couple's beliefs as well as their likes.
The wedding day should be the first day of the rest of their lives, so why not create an eco-friendly wedding?
There are numerous ways to create eco friendly weddings from having invitations printed on recycled, chlorine free paper to choosing organic flowers for your bouquets.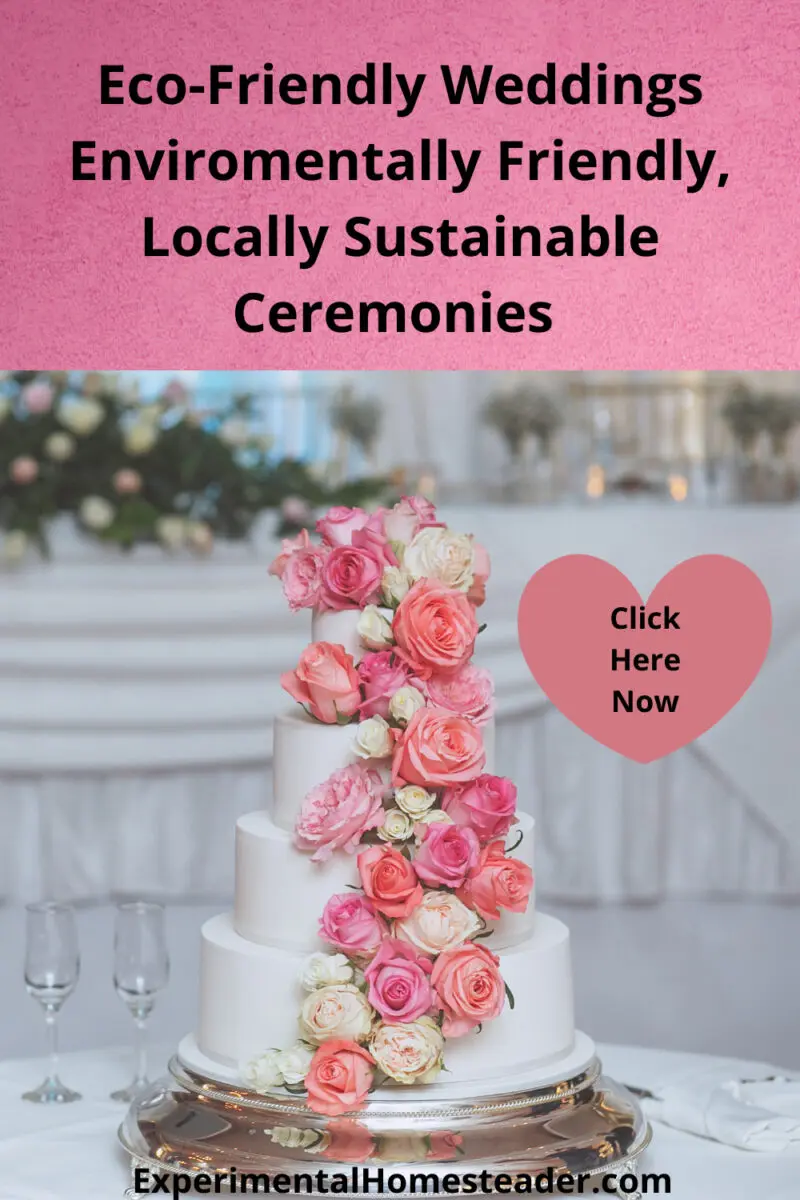 Eco Friendly Wedding Invitations
When planning an eco friendly wedding look closely at the invitation options.
There are recycled invitations made with and without paper.
If saving trees is important to the couple, choose invitations made with tree free papers.
Another option, if paper invitations are important to the couple, is to offset the paper usage by offering small trees to everyone who attends the wedding.
Choose a tree that is meaningful to the couple or has a message they wish to convey.
For example, oak trees traditionally symbolize strength and courage while a palm tree symbolizes peace and opportunity.
Eco Friendly Wedding Favors
The next item many wedding planners will think about is favors for the guests.
In addition to offering small trees, packs of organic seeds or even seashells the couple picked up along the beach and personalized make great eco-friendly gifts.
If organic seeds are given, again think about the meaning of the flowers.
For example, rosemary traditionally has symbolized remembrance; asters symbolize patience while basil symbolizes love.
Special seed packets can be made for this occasion that not only contain the seeds, but also the name of the bride and groom, the date and the meaning behind the seeds.
Ask for eco-friendly seed packets where the entire packet can be planted in the ground.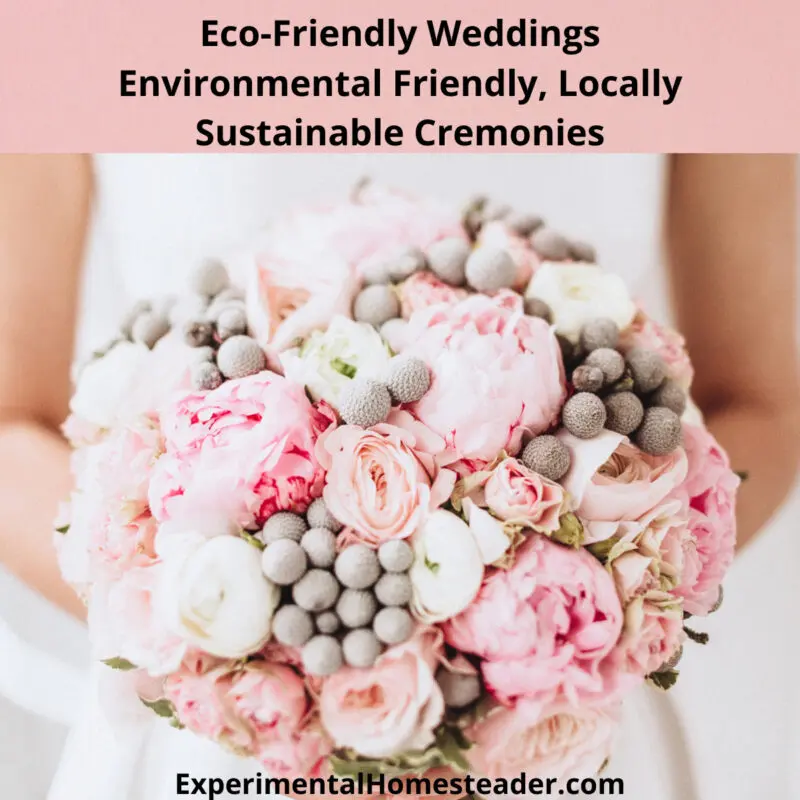 Eco Friendly Wedding Attire
One of the largest investments will be the wedding dress.
There are several ways to have an environmentally friendly wedding dress.
The first is to choose an organic fabric and have the dress made if a new dress is important.
Another option is to use someone else's dress or rent a dress for the occasion.
The attire for the entire wedding party can be rented if the couple prefers to go that route.
Other Eco Friendly Wedding Options
When it comes to the food and flowers, choose locally grown organic items.
Instead of arriving at the destination in a limousine, try a horse and carriage.
Not only is it a more romantic and memorable choice but it is environmentally friendly.
Many eco-friendly weddings are held outside at a place of natural beauty such as a garden or on a beach.
Outdoor weddings certainly save on electricity and are just one more way to have an eco-friendly wedding.