Summer is here and this is a great time of year to re-decorate or even re-model your home. Choosing to go with products that are eco-friendly really does make sense. Do you have reservations about redecorating your home in an eco-friendly way? Maybe you think it only involves earth-colored paint and dim lighting. Or maybe you are concerned about the cost. There's good news: eco-friendly redecorating can be really beautiful, whatever your taste, and it does not have to be exorbitantly expensive plus it is good for the environment. Here are some ideas.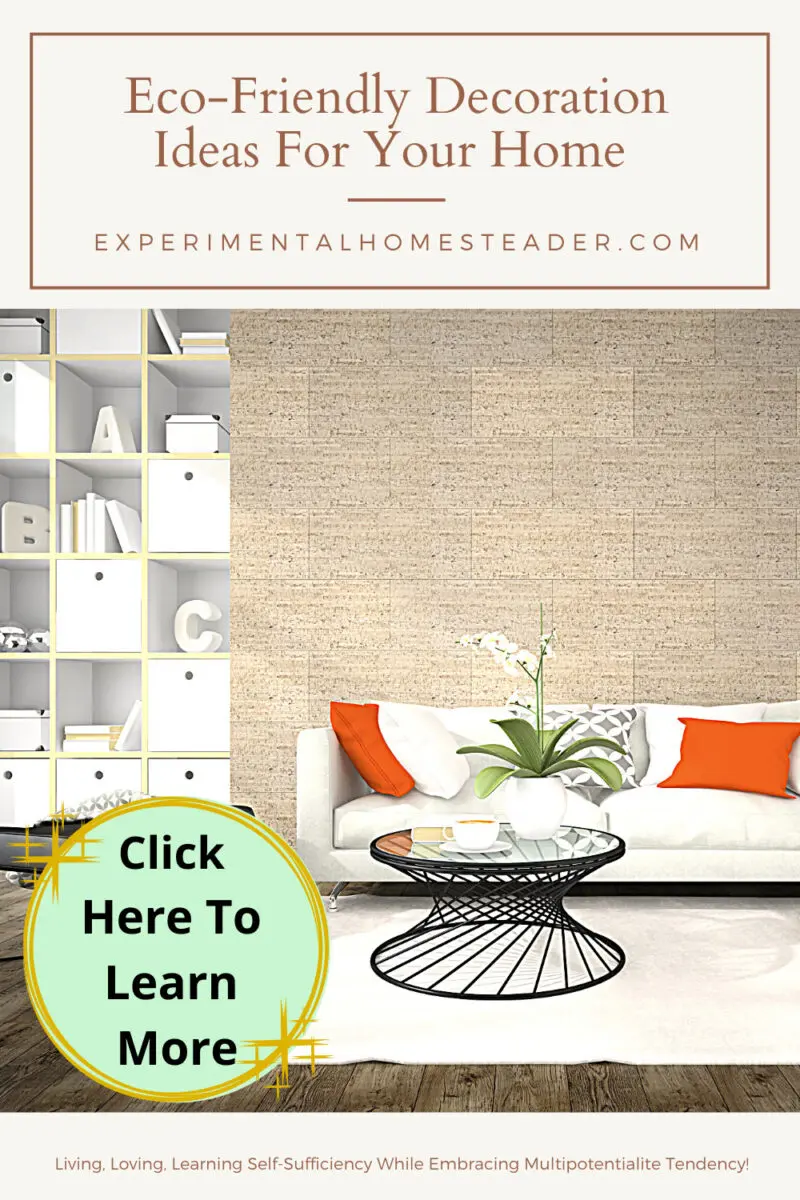 "Green" Paint
Eco-friendly paints – also known as "green" paint – comes in a wide palette of colors that is sure to accommodate anyone's taste. Look for paints that are low in or free from volatile organic compounds (VOCs). VOCs are the chemicals that "out-gas" from conventional paints and that can cause headaches or even respiratory problems. Eco-friendly paints are pigment-rich, meaning you will not need to put on as many coats of paint as you might need to with conventional paint. This helps to offset the extra cost of eco-friendly paint.
Changing the color of your walls is a great way to bring a significant change to a room. When you are preparing to paint, use old sheets or reusable tarps to cover your floors and furniture, rather than the disposable, plastic drop-cloths. Look for paint trays that are reusable or made from recycled materials.
In the event that you do not finish painting in one day you can wrap the brushes, rollers and paint trays in plastic or put them in large freezer bags and put them in your freezer. This saves the clean-up time and also saves materials. Be sure you remove any large quantities of paint and take the items out of the freezer about 10 minutes before you start to paint so everything can "thaw".
Alternative Wall Coverings
You don't have to use paint on your walls or furniture to give it a new look. Conventional wallpaper, with its chemical adhesive, is not necessary either. Consider creative, innovative wall coverings, such as:
* Cork
* Postcards
* Photos
* Paper bags (pressed onto walls with eco-friendly paste, paper bags make a textured, leather-like wall covering)
* Rice paper
* Waste paper – pages from encyclopedias, magazines, and even newspapers
* Fabric panels
* Tissue paper
* Scrapbook paper
The options here are pretty endless. If there is way to adhere it and seal it, you can use it. Many people use paper bags on their floors – both indoors and outdoors – and the end result is lovely. Think of all the paper items in your home that you wish to keep but would love to re-purpose. Besides walls and floors, you can use these items on furniture to give older, worn looking items a new, updated look.
Flooring
Summer is a great time to take up the synthetic, wall-to-wall carpet. As long as the carpet is in decent shape you can donate it to a charitable organization rather than throwing it into the trash. If you have hardwood floors underneath, restore them with eco-friendly stains and varnishes. If you don't have hardwood floors under your carpet, or if you just want some eco-friendly flooring options, consider the following options:
* Modular flooring tiles do not require adhesives, and can be laid down by the homeowner. They can be recycled when they wear out, or you want to redecorate again.
* Linoleum is a natural, non-toxic flooring option that has been around for decades. True linoleum is different from vinyl flooring, which is what many people have in their homes and incorrectly call "linoleum." Natural linoleum comes in a nice array of colors, and is very durable.
* Recycled rubber flooring is available in tiles or sheets, and also comes in a surprising variety of colors and designs.
* Wool carpet is an eco-friendly option if you want to have carpeted floors.
* Some people paint their floors but be sure to use "green" paint.
* Or make your own flooring using paper bags.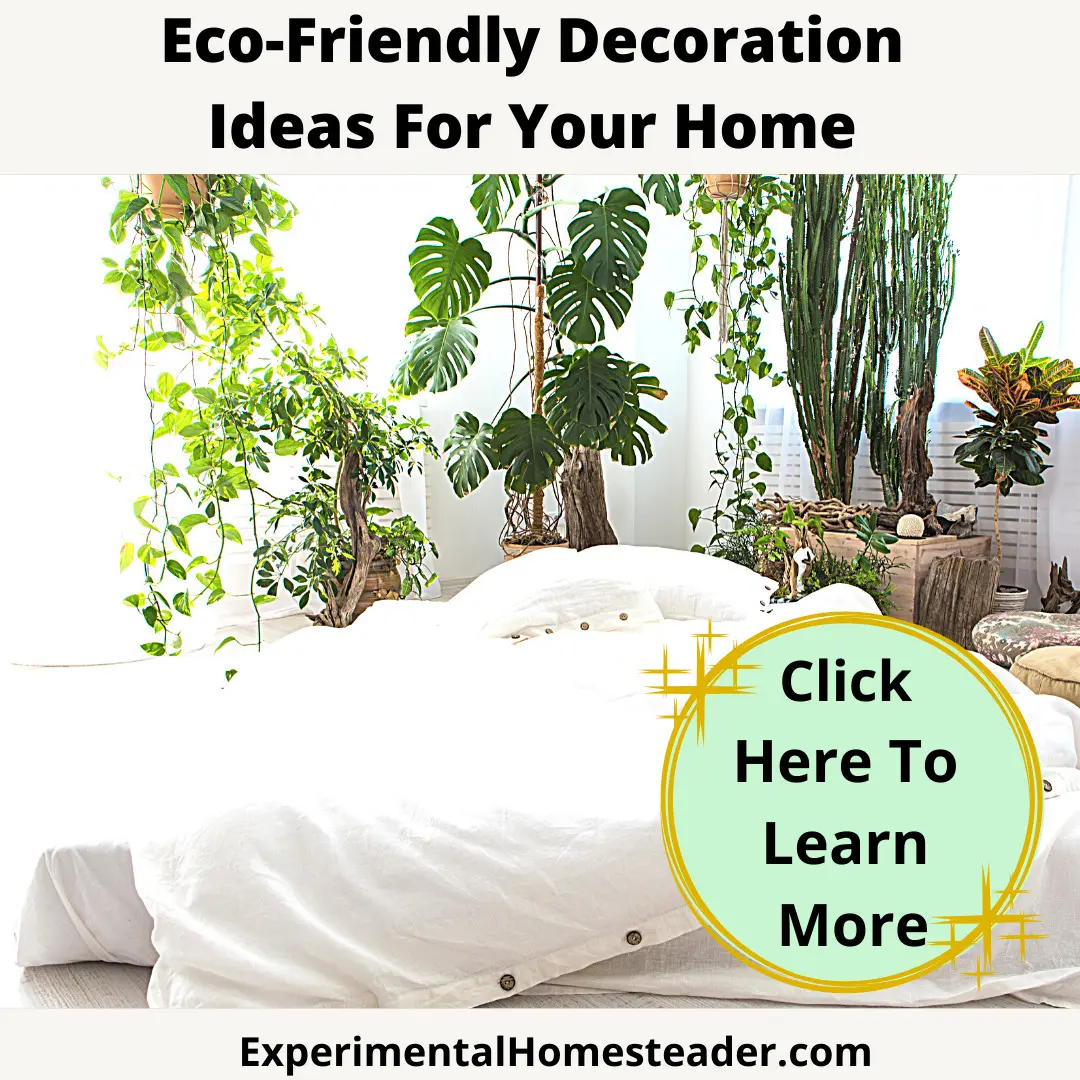 Furniture
Depending on your redecorating budget, you can invest in sustainable wood furniture such as bamboo or mango wood, or accomplish your eco-friendly goals by purchasing used furniture. If you are creative and/or handy, make your own interesting furniture out of recycled items such as pallets. Be aware pallets may contain chemicals you might not want in your home so before bringing them home, try to find out what they were made of and if they were treated with chemicals. It is possible to find people that have an excess of wood that sell it cheap or give it away to people who are willing to haul it off. I once tore down an old barn for the wood.
Lighting
Make the most of natural lighting whenever possible. Keep window treatments minimal to let in as much light as possible. Use light colors on walls and furniture. If privacy is an issue, consider window coverings that will let in light while obscuring the transparency of the glass. Mirrors placed in your home across from large windows and doors help to reflect light as well. LED light bulbs are an energy efficient option for those times when there is either no natural light or limited natural light.
Second-Hand Items
Not everyone can afford things brand new. To solve this problem, consider buying your redecorating items second hand whenever possible. Check out yard sales, thrift shops, flea markets, and antique stores for some good deals. When it comes to "green" paint, if you are not super particular on the color, ask about mis-matches made by places that sell paint. Sometimes for an extra dollar or two they will tint the mis-matched colors again to try to get a color closer to what you want. I have bought gallons of mis-matched eco-friendly paint for $5 – and managed to get a color I wanted because the mis-match was an off-white so it made it easy to tint lavender.