Disclaimer: I received my PIOL Dress complimentary in exchange for my honest, unbiased review. All opinions are my own.
I had always dreamed of owning a custom-made dress that looked good on me and was the right color for me. I learned back in high school that there are some colors you can wear that really enhance your appearance and there are some that do the opposite.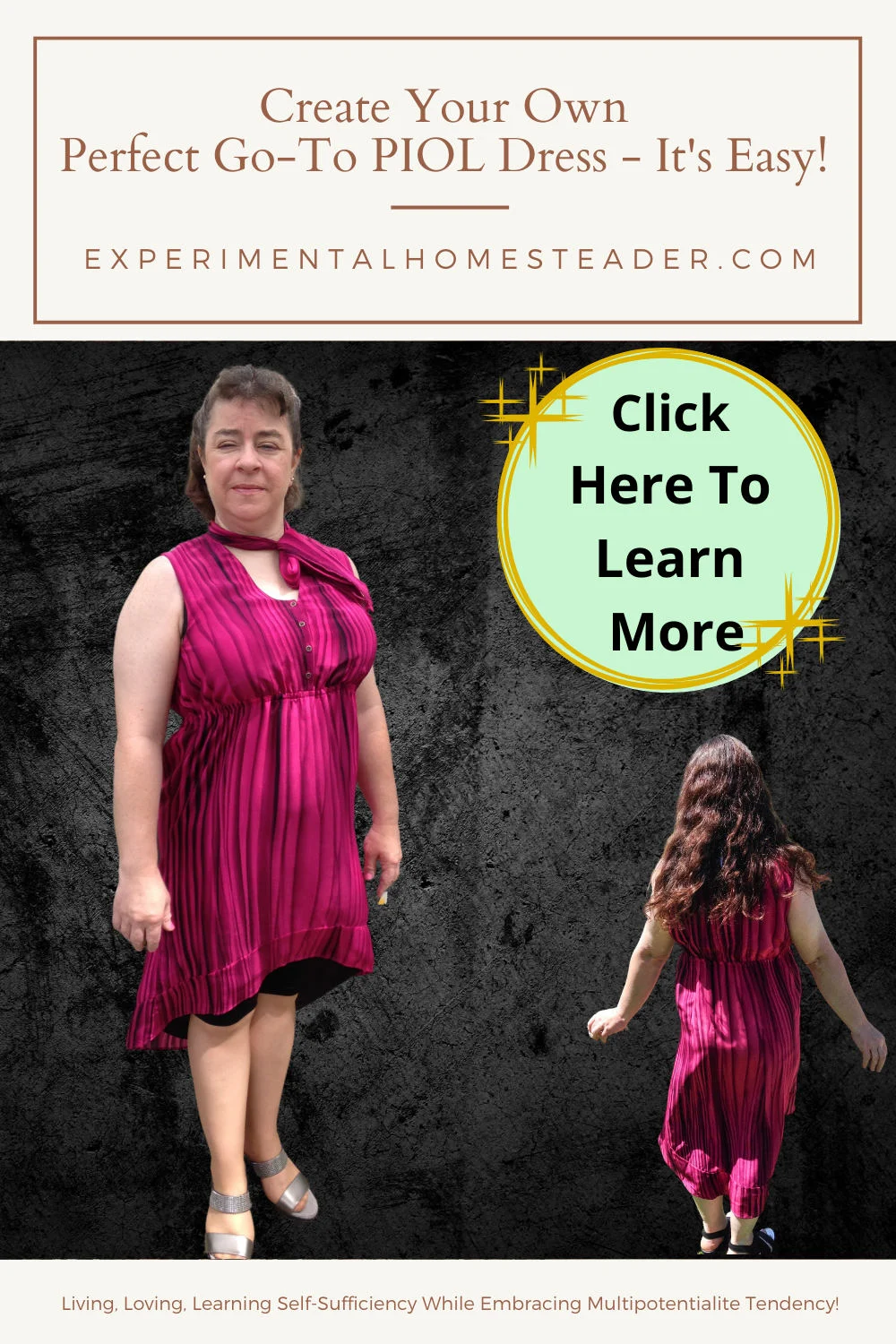 As I got older I began to think owning the perfect go-to dress would never happen then I heard about the PIOL Dress System. I wanted to see if it really was possible to create a dress that looked tailored to fit and was in the right color palette from the comfort of my living room, so I gave the system a try.
The first step was to fill out some information about me. The questions asked what my hair and eye color was as well as my skin tone. Then I was shown a color palette based on the information I put in. The color palette the software created was designed to highlight my natural coloring based on the information I put into the system. My color aura is French Blue / Crimson / Mauve / Deep Violet. The software also chose a style of dress that would compliment my figure based on the information I put in for that. This unique approach PIOL uses was inspired by the principals of Edith Head, a famed costume designer during Hollywood's Golden Age.
The next step was to enter the "design room" where I could choose one of a number of fine quality fabrics from Italy or Japan that matched my color palette. I chose "Scattered Pleats No. 5," a washed silk georgette that was a light, semi-transparent weight with a soft finish and easy drape. Then I was able to continue through the selection process by selecting the neckline, skirt and sleeve that highlighted what I loved most about my figure and simplify the rest.  The first thing you notice is the name of your dress. Mine is called "Draped Empire." Then there is a tab where you can choose the neckline you prefer. I chose the "High Tie Neck" which is a versatile style for all types of faces. I loved that I was able to create a simple bow at my neck and not have to worry more about accessorizing.
The next tab was the skirt tab. I chose the "Mid-Cascade Skirt." This hi-lo design falls above the knees in the front and below the calf in the back.  Then I chose the sleeve style. I decided on "Sleeveless" because it gave me many options – I can wear it in the summer or winter, as it is or with a shirt or jacket. This is a very versatile style and I wanted a very versatile dress.
Last is an "Added Touch" button. There were no options available for the dress I created, so I continued on to the fitting room where I was able to choose the size of dress I wanted. Then I was asked for my measurements – and there are helpful pop-up text boxes to help you know how to properly measure yourself. It is foolproof even if you are like me and have never done this before. The measurements you need are your bust size, bra cup size, waistline, hips and height. You will get a chance to review this information before you place your order.
I was a bit nervous at this point. I mean what if the dress didn't fit – or worse I didn't like it. I mean it is hard to see just how good something is going to look on you when you can't try it on. The day my PIOL dress arrived it came packaged very nicely and came with a  prepaid return label and a tape measure.  The dresses that are returned are donated to nonprofit organizations for women in need. I think this is great! Each dress is constructed in New York City – another plus for me – and ships within 3 to 4 weeks of ordering. I believe mine came a little faster than this.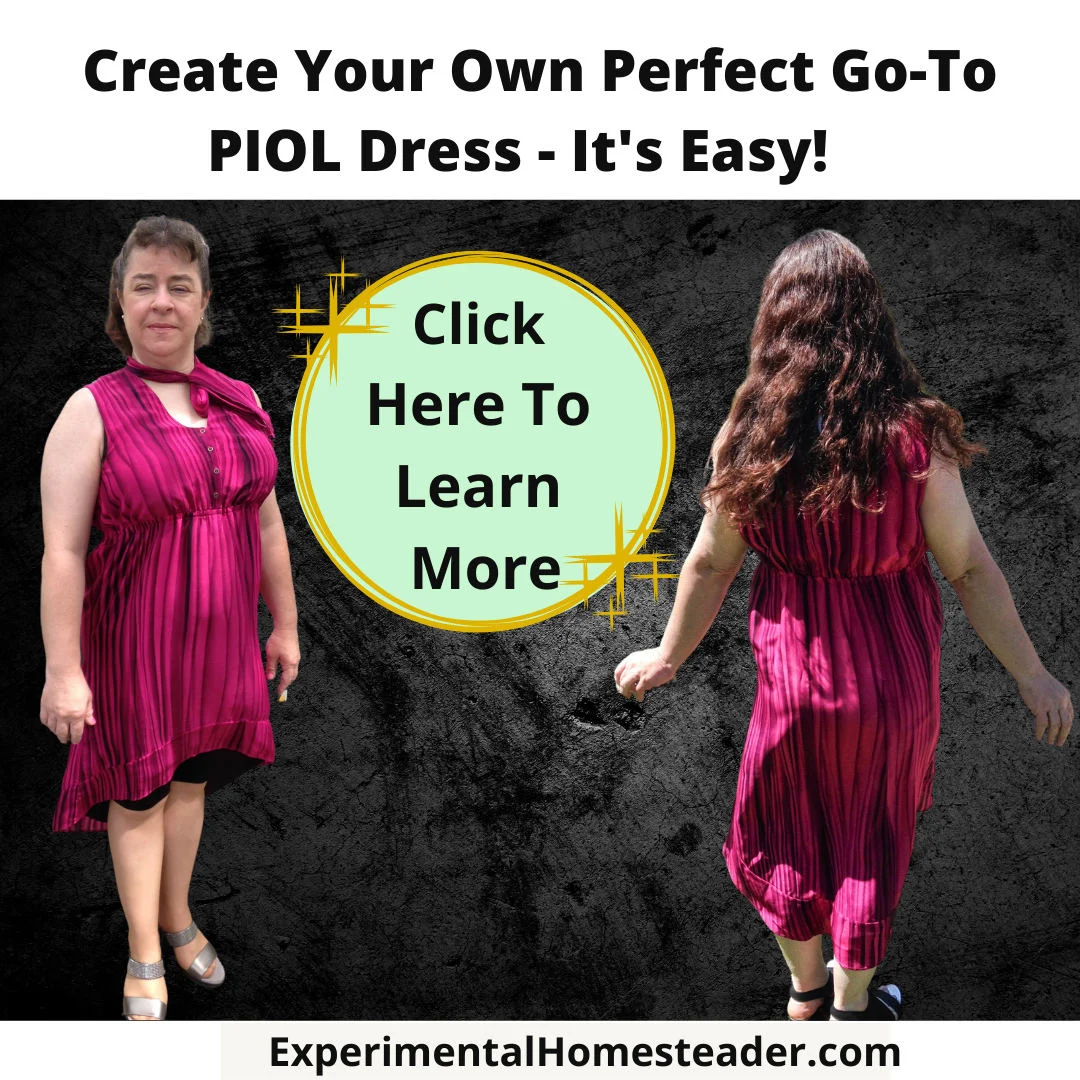 For those who still feel a little unsure, PIOLdress.com has a design team you can reach out too should you need help. The PIOL Dress website truly offers customization at its highest level plus you get a personal lesson in fashion and style. I have never owned a dress as stylish or as perfect as my PIOL Dress. I get lots of compliments and it fits like a glove. These high-caliber dressed are truly tailored to each woman's needs – and I encourage you to order one today! I am so glad I did because this bespoke dress offers me the kind of confidence that only a dress of this color, style and fit can bring.
Ready to learn more or create your own make-to-measure perfect, go-to PIOL dress? Visit the PIOL Dress website and get started today or check them out on social media. You can see a number of the PIOL Dress styles on our lookbooks, Instagram or Pinterest. Be sure to like PIOL Dress on Facebook and follow them on Twitter.