When I first heard about growing the chicken forage blend for chickens to feed to my chickens, I thought what's the point?
They have grass – and weeds – and bugs.

Then I thought about winter or those really hot days when I have them locked in the small chicken yard.
There is nothing there but dirt because as all chicken owners know when you have 30-some chickens confined in a small area it doesn't take long to kill the grass off.
So, I went ahead and purchased a couple bags of Peaceful Valley Omega-3 Chicken Forage Blend.
I also bought some plastic trays to grow it in – and that worked fine this summer.
I could keep it growing indoors under grow lights but decided I would try sprouting some instead.
The growing time should be quicker and I won't have to worry about using soil to grow the seeds in.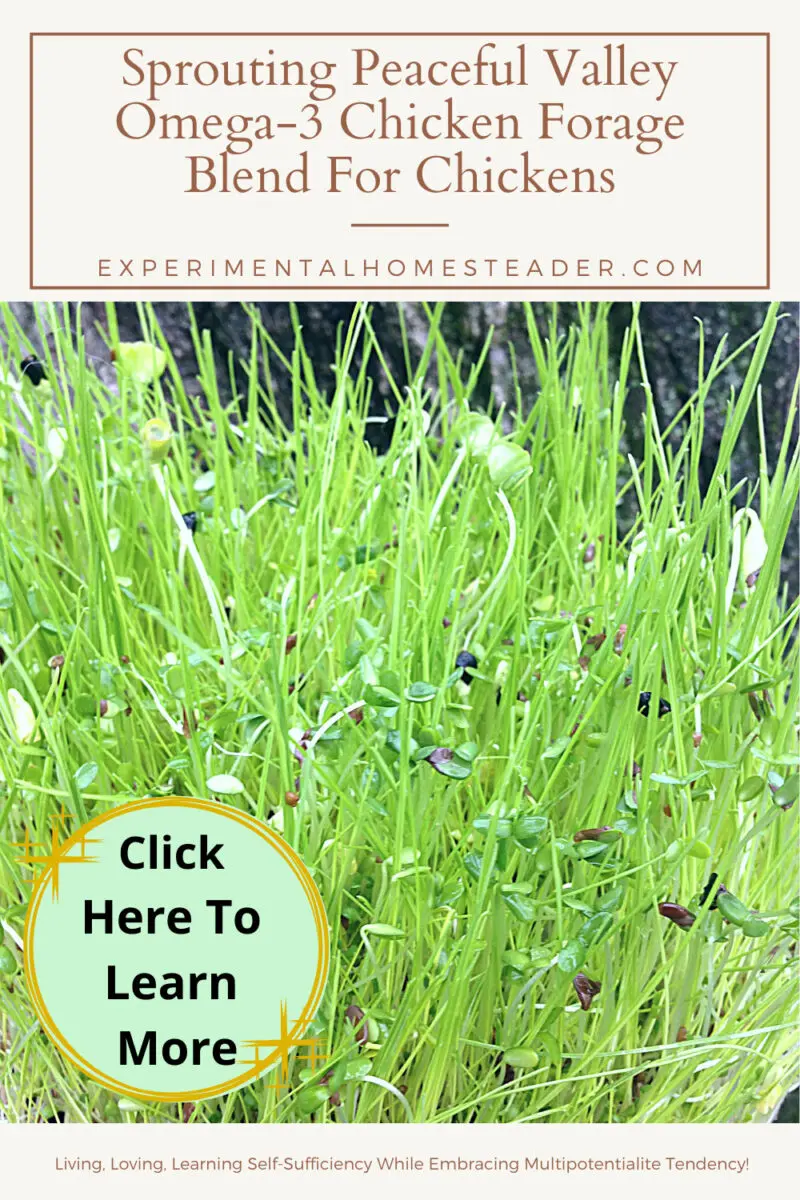 So today, that is what I did.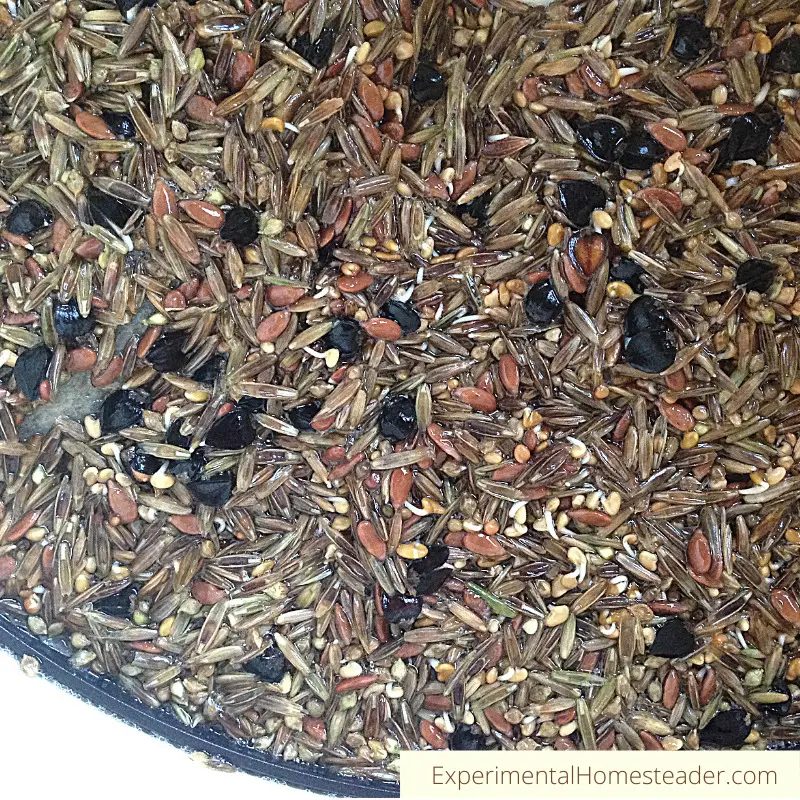 I assembled my FreshLife Miracle Electric Sprouter, rinsed a few seeds from the Peaceful Valley Omega-3 Chicken Forage Blend bag, lined my sprouting tray with a single layer of paper towel (because the seeds wanted to fall through the holes) and plugged the unit in.
Within 2 to 3 days the seeds should be sprouted.
I am wondering if it will take that long since the seeds are really easy to sprout anyway.
Within a week I should have nice green growing sprouts to feed the chickens.
I am not worried about the paper towel because it should just fall off the seed sprouts.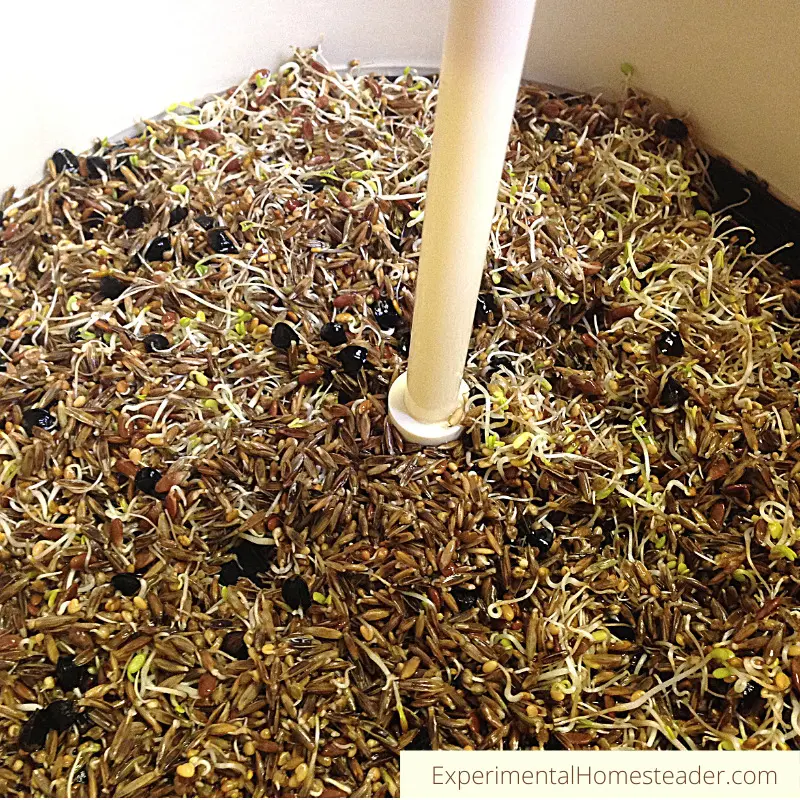 If this works well my chickens will have fresh, green forage to eat at least once a week.
This should keep them healthy and happy plus possibly lower my feed bill.
It isn't that my chickens cost a lot to keep in grain but in this economy anything that can be done to lower expenses helps a lot.
In fact, depending on how well this "test sprouting" goes, I may find a way to up the production so they have fresh forage daily.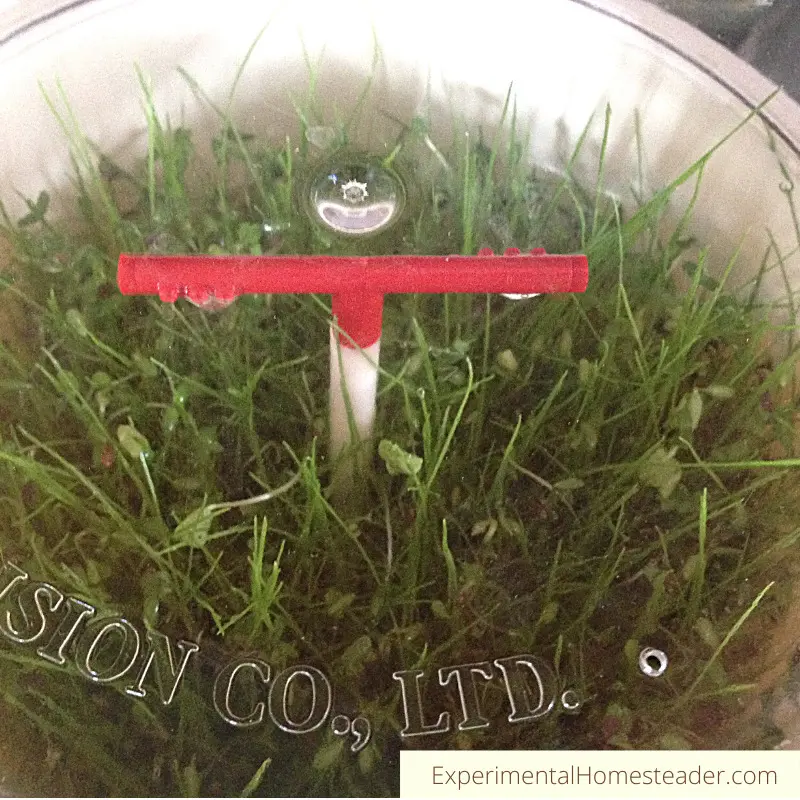 I took a quick video just so you could see how the FreshLife Miracle Electric Sprouter works.
Update: The chickens loved the
sprouts
.
I think I let them grow a little longer than necessary.
At first, when I set the sprouted grains out there the chickens were a little unsure.
They approached it carefully and then one took a peck at the green grass.
Several others quickly followed.
Within minutes the entire thing was gone.
Sprouting the grains is faster, easier and fills a need for fresh food for my chickens especially during the winter months when there is no grass.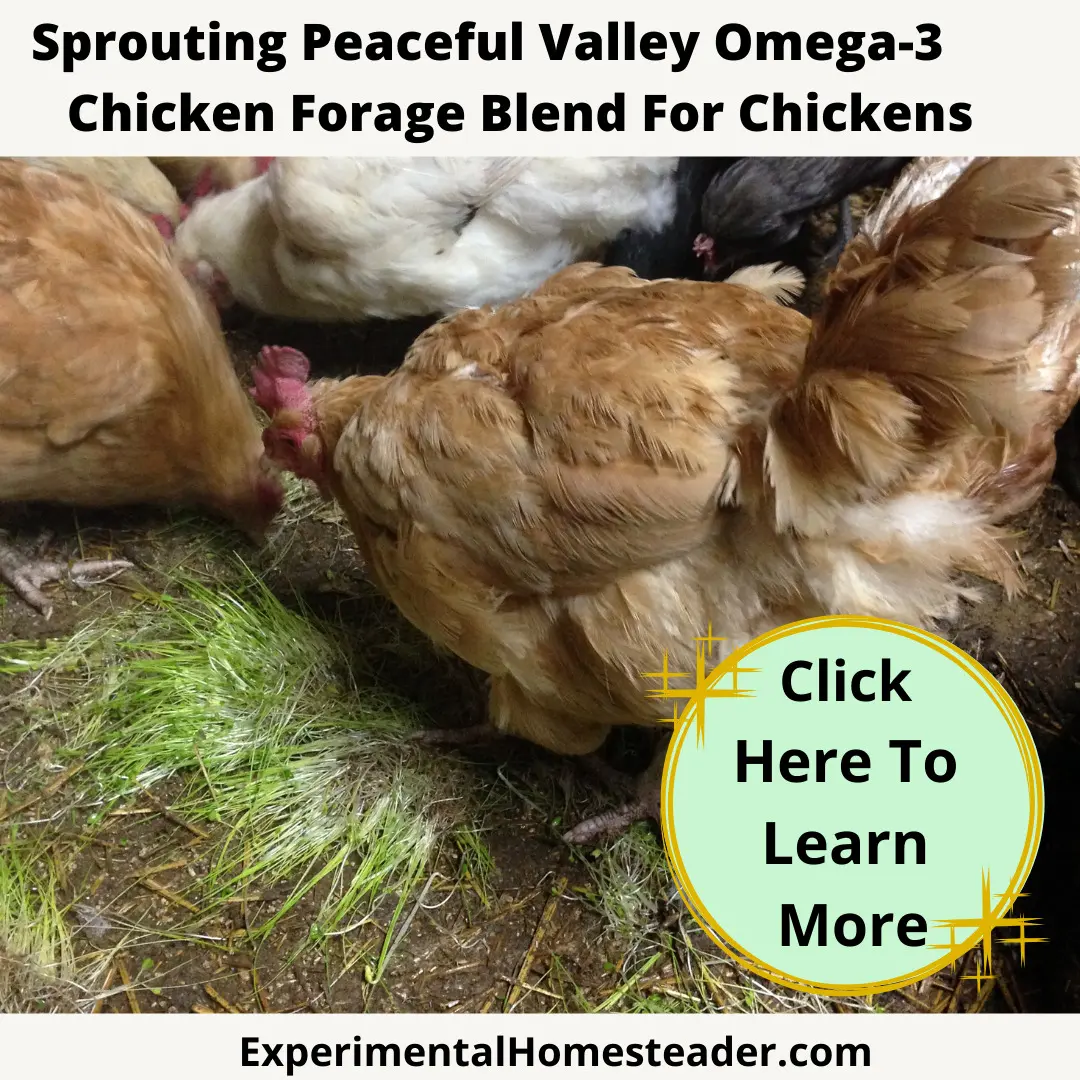 I love this Peaceful Valley Omega-3 Chicken Forage Blend and so do my chickens.
I encourage to buy a bag today and grow some for your chickens even if you do it the old-fashion way, in soil.
Feeding Backyard Chickens
Raising chickens in your backyard is fun plus you get fresh eggs. When it comes to feeding backyard chickens I believe organic feed is best.