Roses are so good for you and they add a delicate, floral flavor to a variety of dishes. The elegance of rose petals strewn on the plate – or the table – adds a touch of romance – and what better way to carry the theme than to serve a meal that smells and tastes like roses.
This dish is rather sweet the way I made it this time. I intend to play around with the actual amounts of honey and jelly that I use until I come up with a dish that has all of the flavor and less of the sweetness. Jeffrey enjoyed the dish just as it was – so it really is a matter of taste.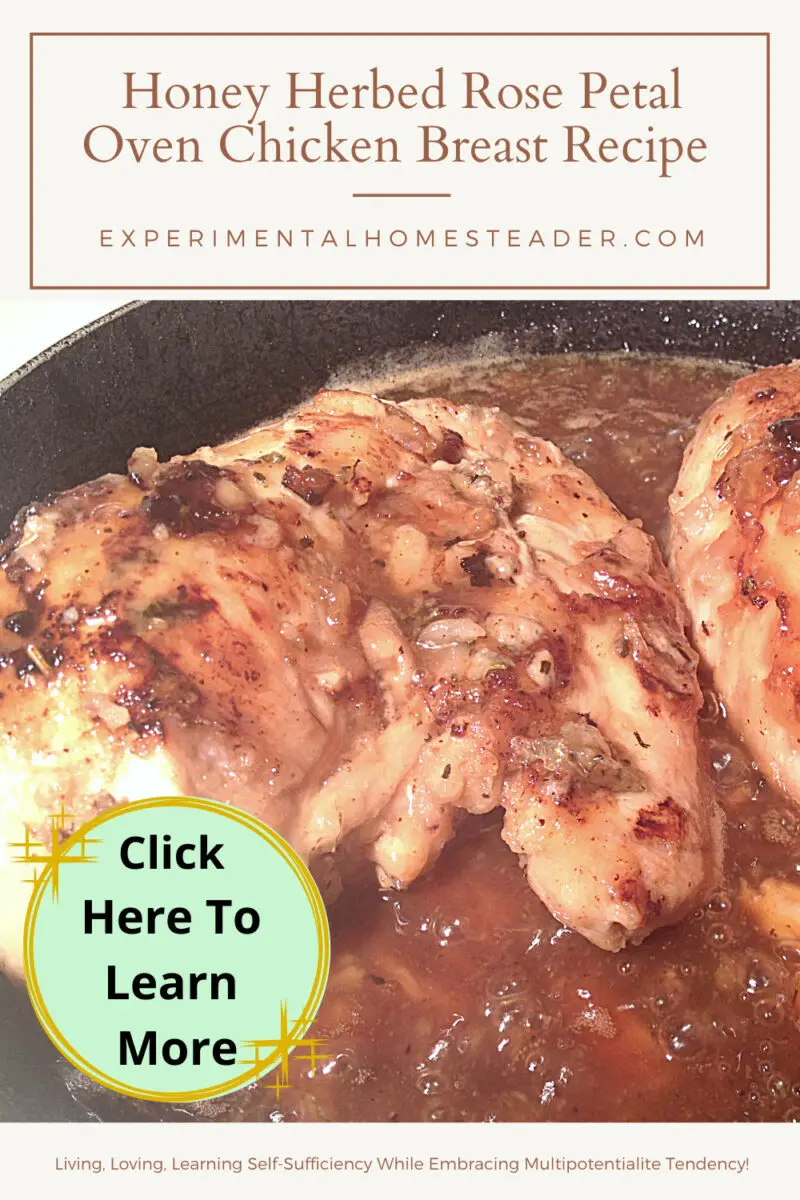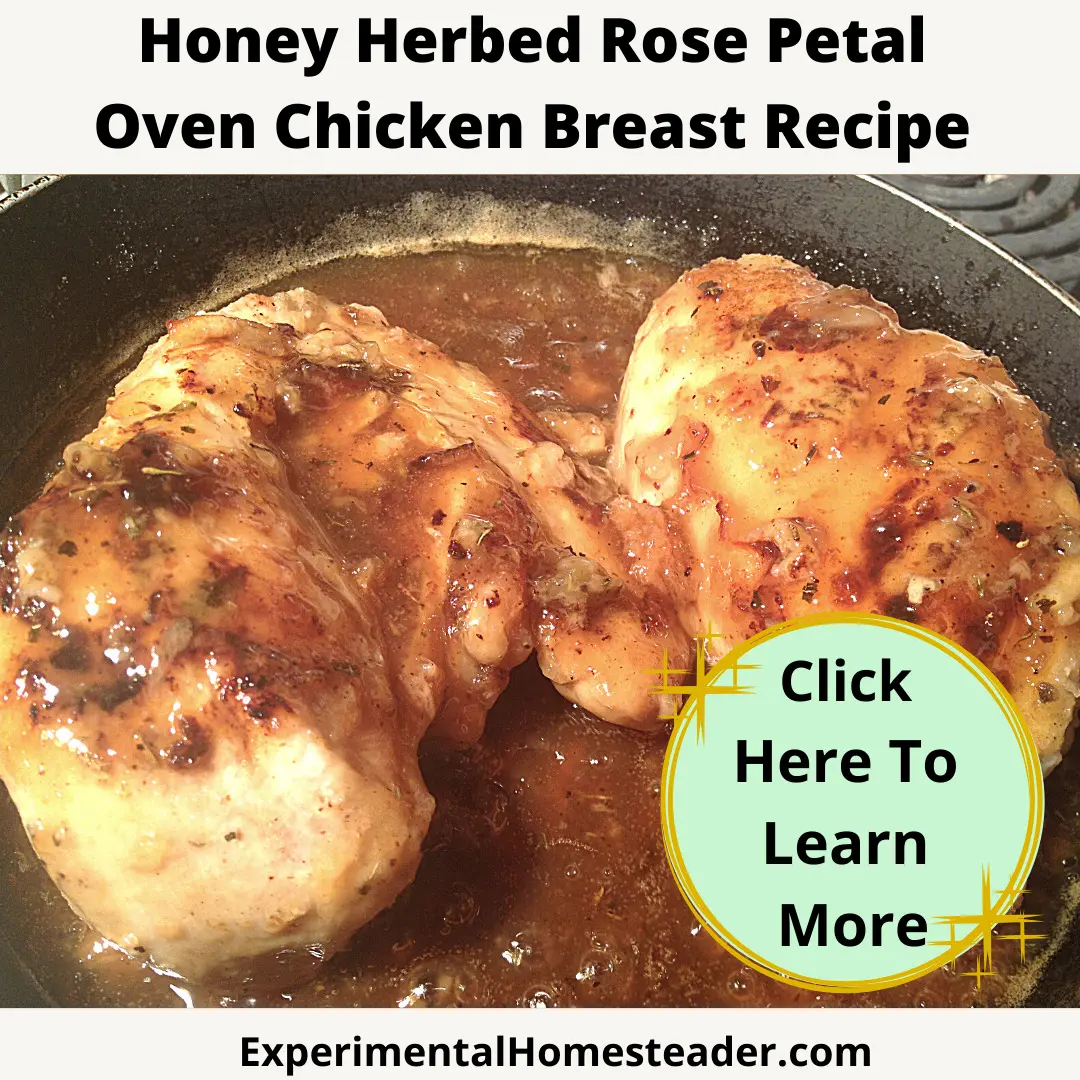 Here is the recipe I used last night:
2 thawed chicken breasts
1/2 pint rose petal jelly
2 tablespoons honey
2 tablespoons olive oil
1/4 cup real butter
3 teaspoons cinnamon extract (made just like the vanilla extract except I used cinnamon sticks)
1 Tablespoon garlic powder
1/2 Tablespoon herbes de Provence
1 teaspoon fresh ground black pepper
Place the chicken breasts in an oven-safe pan. Drizzle the olive oil, honey and cinnamon extract over the top of the chicken, then spoon the rose petal jelly over the top of the chicken. Sprinkle the spices evenly on top of the chicken and place – uncovered – in a 350 degree F oven. Bake the chicken for 40 minutes.
Place the butter in a frying pan and melt it over medium high heat.
Place a thin layer of the flour in a heat proof dish or bowl.
Remove the chicken from the oven. Carefully pick up one piece of chicken at a time with a utensil. Lay the chicken in the dish that has the flour in it. You can roll it in the flour or spoon more flour on top. Remember the chicken is hot, so do not touch it with your hands.
Once the chicken is coated – on both sides – with flour, transfer it into the frying pan with the melted butter.
Repeat this process until all of the chicken is in the frying pan. Set the pan from the oven aside.
Set a timer for 20 minutes.
Brown the chicken on both sides.
Pour the liquid from the pan that came out of the oven over the top of the chicken.
Reduce the heat to medium and simmer until the timer goes off. The total cooking time for thawed chicken is about an hour.
Place the chicken on a plate and spoon some of the thick broth over the top.