Disclaimer: This was a sponsored trip, the motorcycle was provided by Daytona Harley-Davidson and the photographs were taken for free in exchange for the article. All opinions are my own.
Warm weather seems to bring two things out in people, the desire for romance and the desire to ride.

While some may dream of a knight in shining armor riding up on a white horse, others fantasize about riding off into the sunset on a motorcycle with their knight dressed in black leather.
Wedding ceremonies that include bikes are becoming more popular every year according to Danon Miller, coordinator and/or officiate of Heart To Heart Weddings.
Motorcycle weddings are a great way to take a break from traditional marriage ceremonies.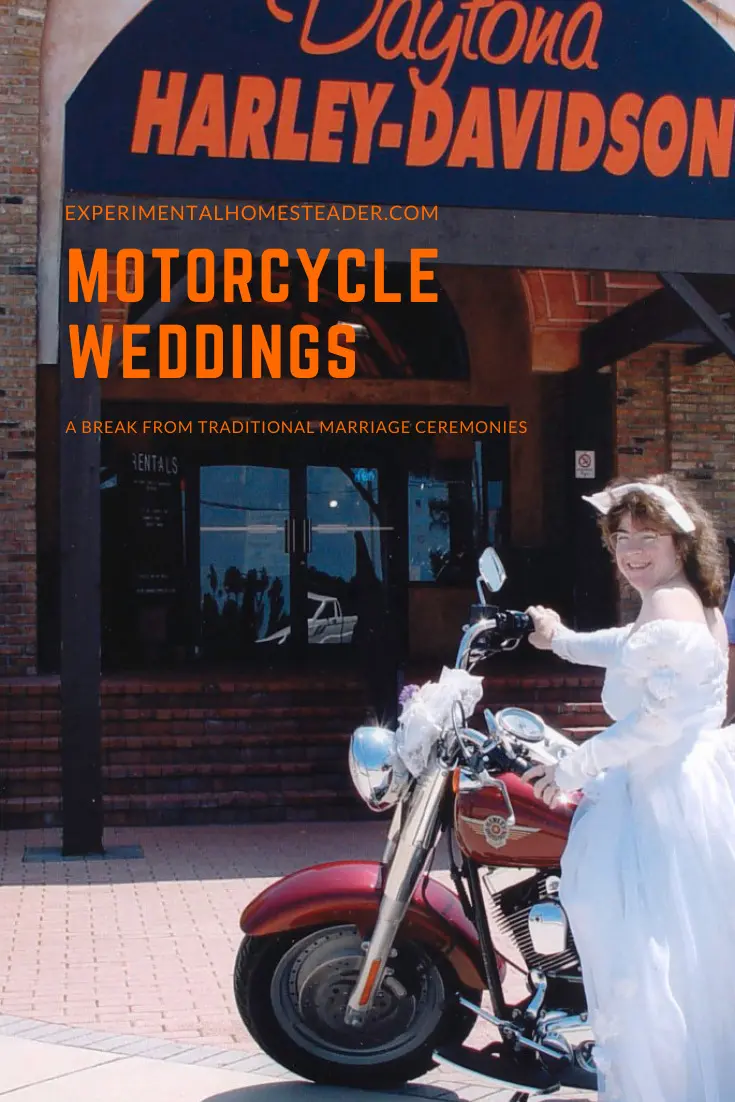 Biker Weddings Are Less Stressful
One reason that may be behind this movement is that less traditional ceremonies are more relaxed.
According to Steve Waller, "I have been to weddings of friends and acquaintances who have gone the more 'traditional' route and I felt, and others who attended our wedding have said the same, that ours was much more relaxed and enjoyable.
So many weddings seem to be so formal and uncomfortable that they are stifling and not at all enjoyable for those involved.
We didn't bugger off on a holiday after the ceremony so (we) could stay and enjoy the party with everyone else."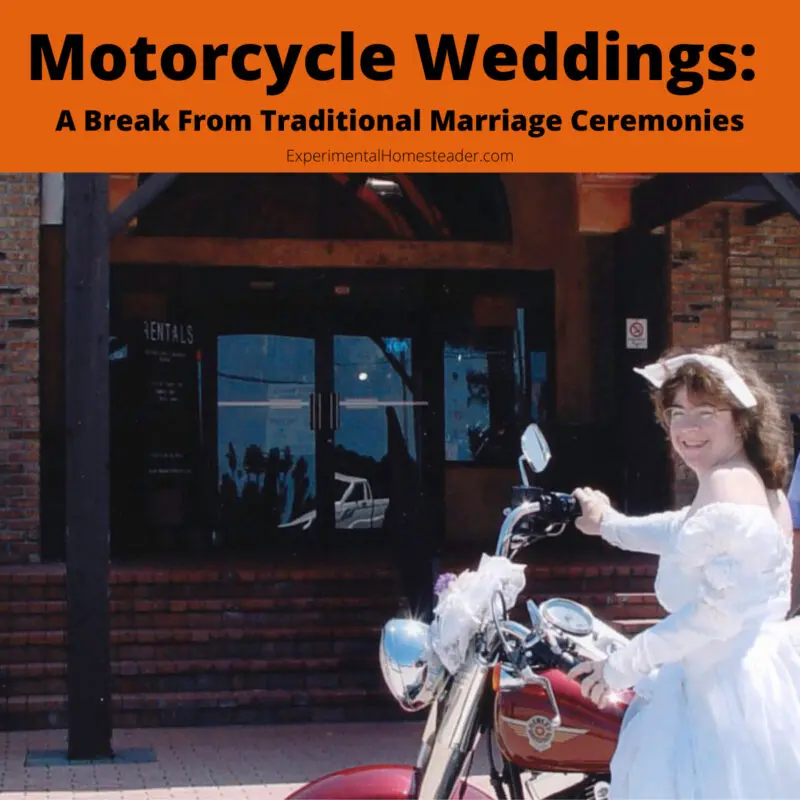 Include Your Bike In Traditional Ceremonies
If you prefer a traditional wedding ceremony, there is still no reason why your motorcycle couldn't be included.
Debbie Wohar and her husband Greg had a ceremony at Daytona Beach, according to her "(The ceremony) was sort of traditional, but we took a lot of pictures on the bike.
When we first arrived, it started to rain.
The photographer had white umbrellas which looked really cool in the pictures.
The ceremony was beautiful, with Danon Miller officiating.
By the time she pronounced us man and wife, the sun was shining and the sky was bright blue.
We got on the bikes and rode down the middle of Main Street."
There are of course things you will need to consider such as the brides dress, what part of the ceremony will include the bike and how to include the non-biker guests.
Accessorize Your Reception
To accessorize your reception, why not add motorcycle accessories such as a Harley-Davidson cake topper, cake cutter or bride and groom glasses?
These items are very tasteful and would work well even if the reception had a more formal approach.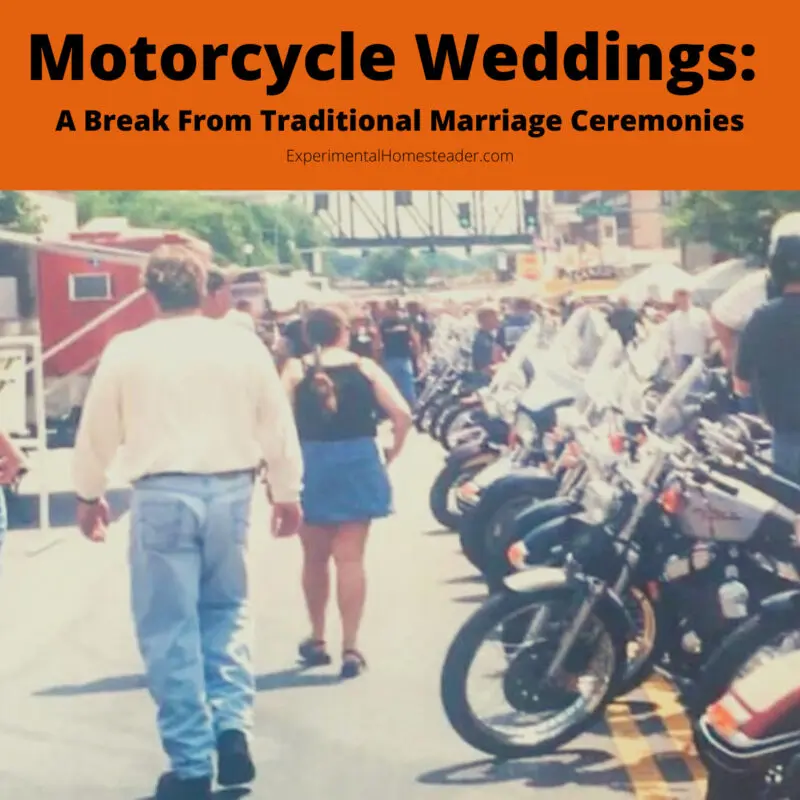 Motorcycle Weddings During A Biker Rally
Many biker rallies are also offering motorcycle weddings during the event.
Daytona Bike Week, Sturgis and the Harley Anniversary Parties are all places you can choose to hold your wedding.
However, you will want to call ahead to make sure of what you need to do to make sure your wedding plans go smoothly.
A wedding should be fun. It should reflect both the bride and the groom's personality.
It should also be one that you don't forget as soon as it is over.
If your bike is your other love, go ahead and join the ranks of those who have included their bike in their wedding ceremony.
It really does make all the difference.