Disclaimer: I did receive this item at a reduced price in exchange for my honest, unbiased review. All opinions are my own.
This is a very nice shooting stick but it would work for more than just guns or bows. I have a Canon Rebel T3i with a very long lens that I like to use for nature photos. This would work to help stabilize that – so think outside the box. This worked great for my husbands 12 gauge as well. The shooting stick is lightweight. It does adjust from 23″ to 62." The design is Mossy Oak which is great because it helps the stick blend into the environment.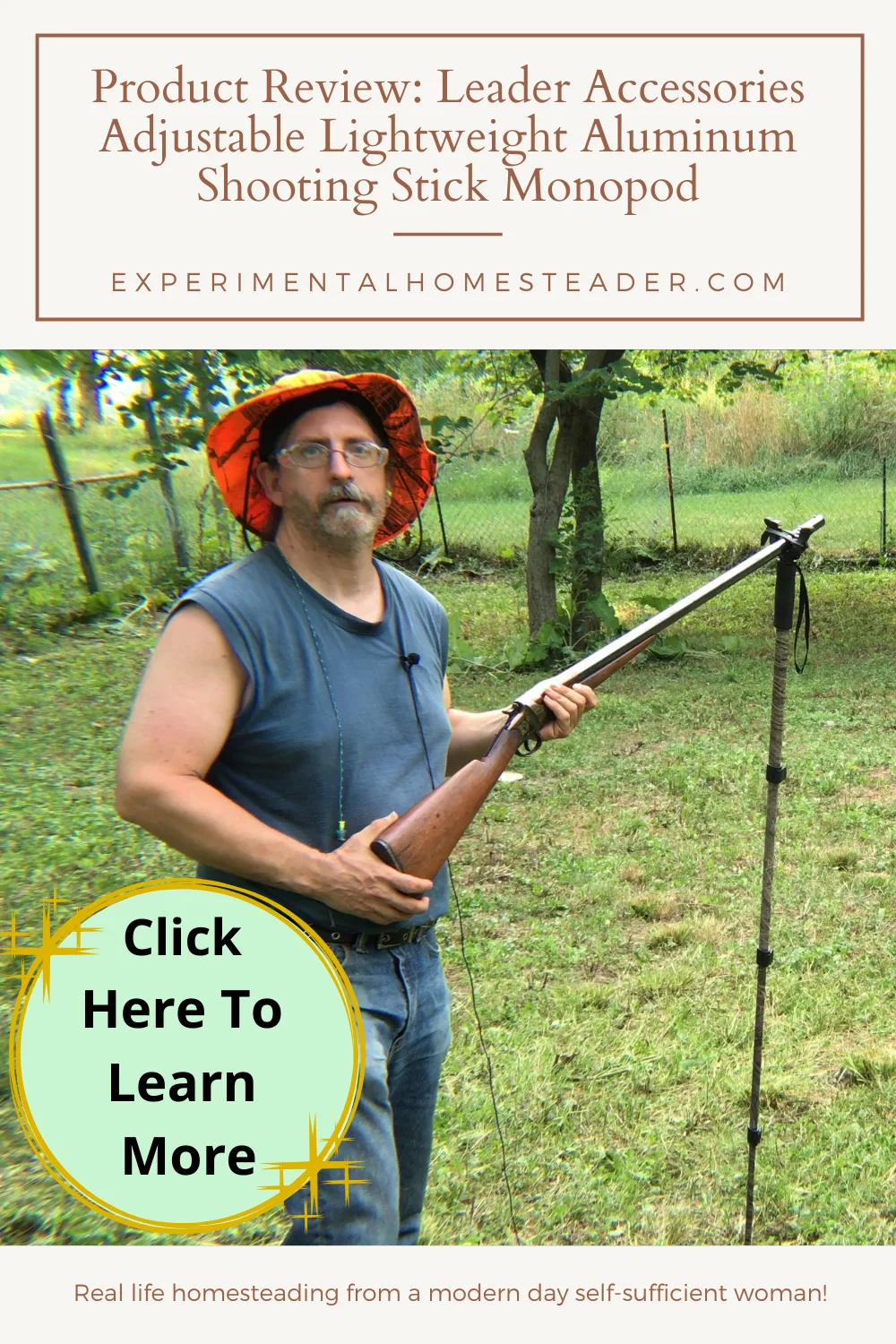 The telescoping design with quick-release lever lock system is very nice for hiking, hunting or any other outdoor sport where you are walking any distance. The rubber-finned gun rest is also nice because it protects whatever you put through it – guns, bows, camera lens – from getting all scratched up. The fins seem to grip gun barrels, etc. and help hold them in place.
It does have a pointy end but it does not stick far enough into the ground to stand on its own. The shooting stick seems sturdy enough however and we like it.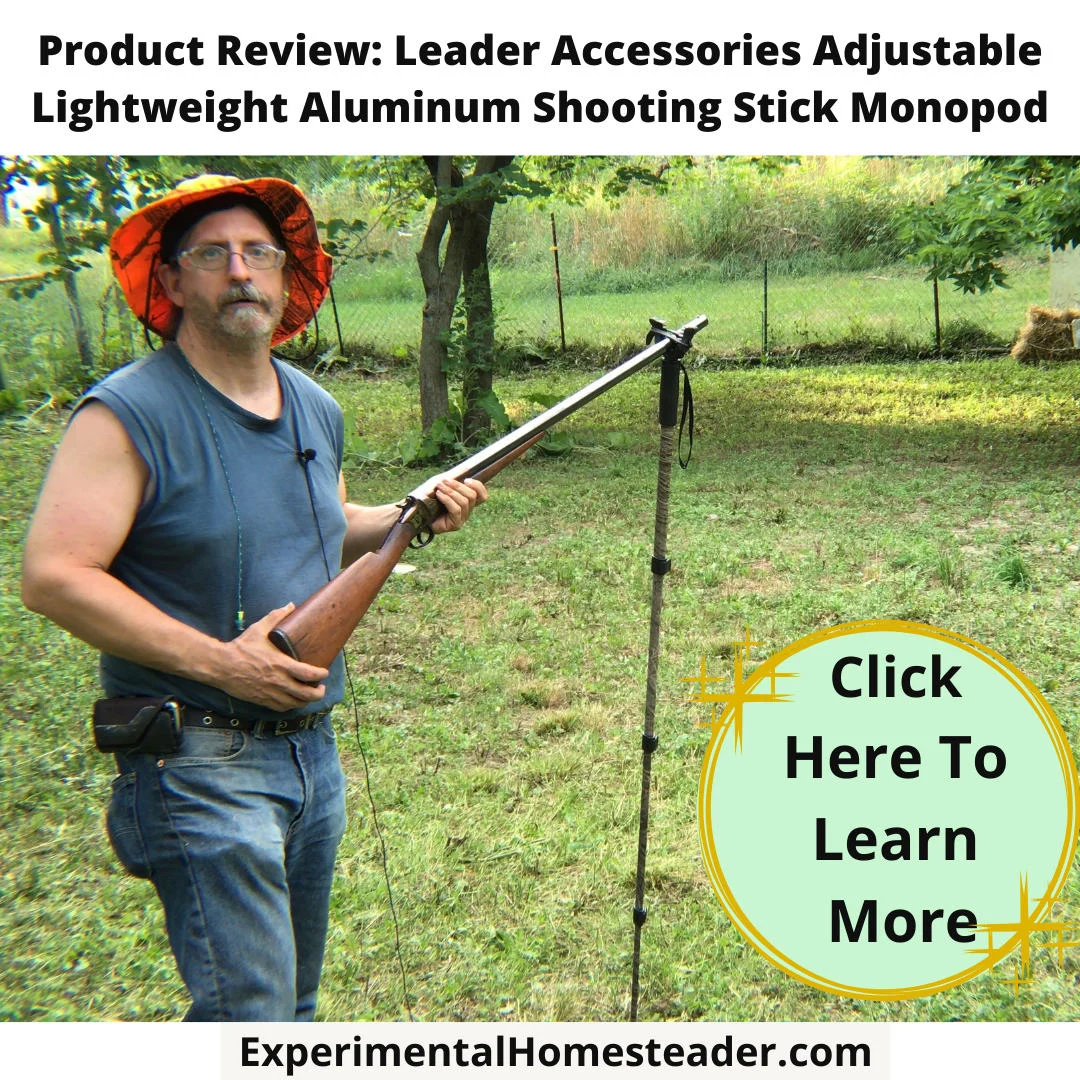 Sheri Ann Richerson from ExperimentalHomesteader.com is joined by Jeffrey Rhoades who talks about and shows how to use the Leader Accessories Adjustable Lightweight Aluminum Shooting Stick Monopod. She did receive this for review.