When you grow a lot of herbs – or have friends that do – you are always looking for new ways to incorporate those herbs into your lifestyle.
I love the scent of lavender and until a few years ago had numerous lavender plants in my garden.

Then one winter they froze hard enough that they died. I still had a lot of lavender flowers I had picked and dried though so I wanted to use them to scent my laundry.
I decided to make these lavender dryer sachets.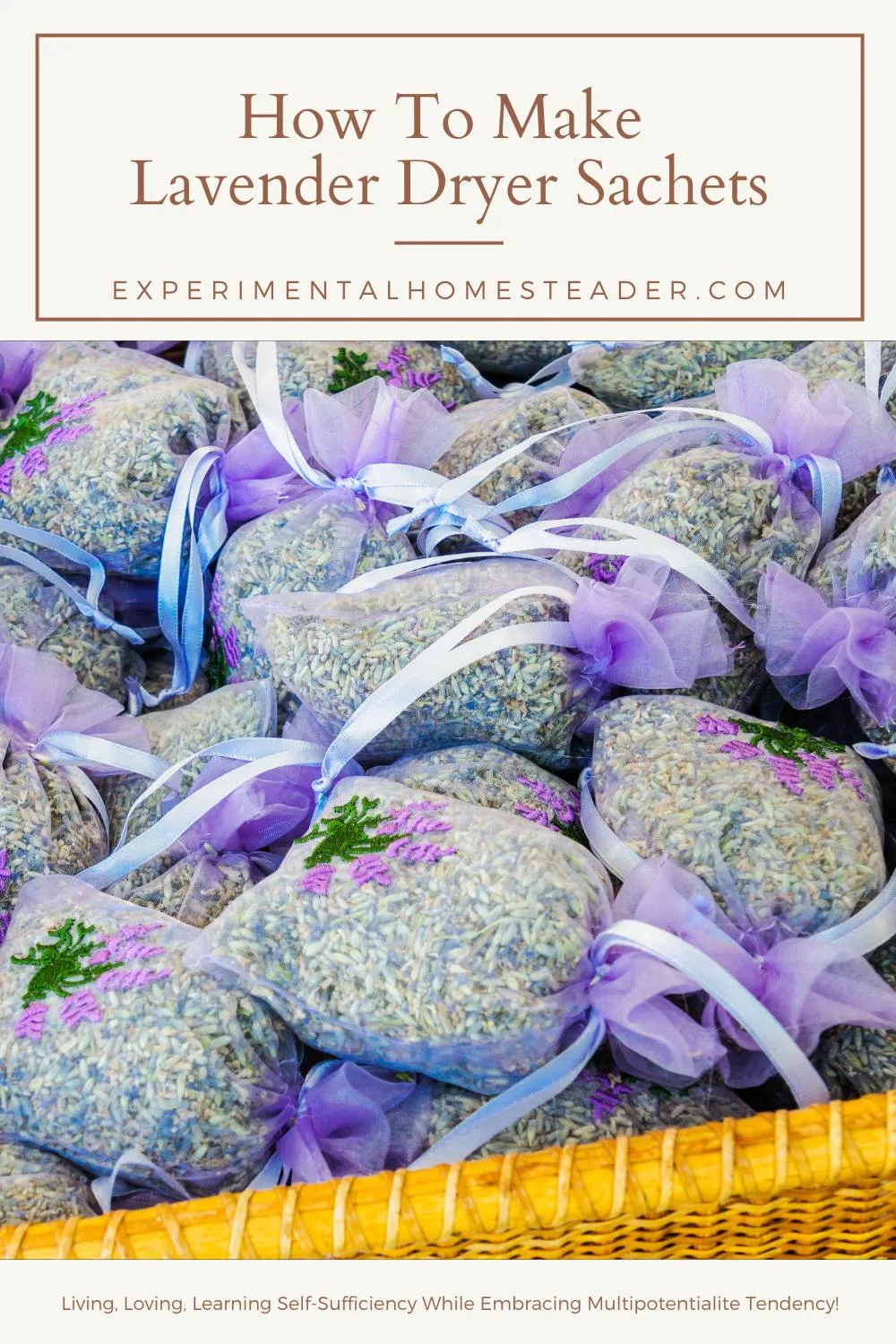 They are really easy really to make and even after using them in the dryer to scent my clothes
I can put them in closets, drawers or lay them around my house where they continue to release a light scent.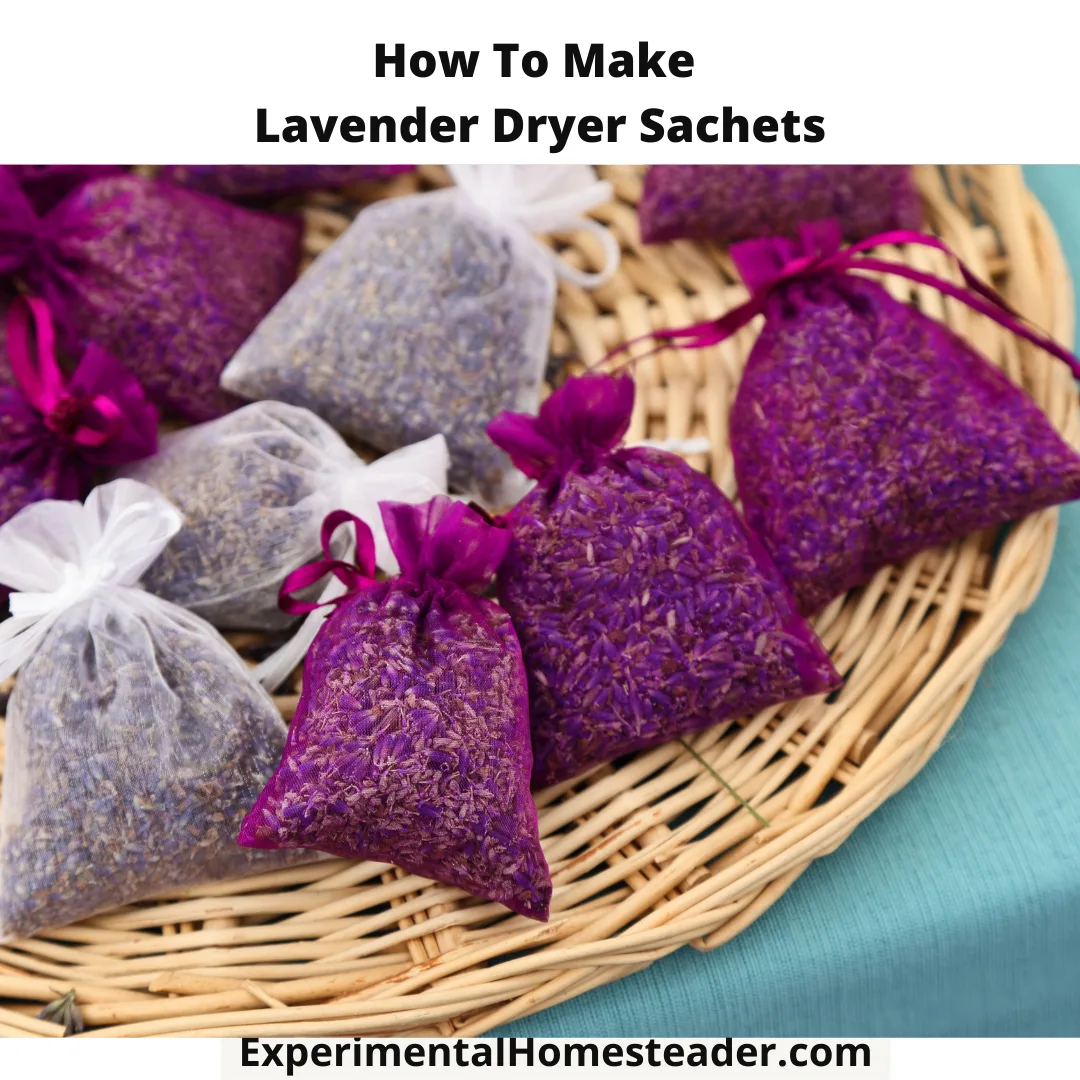 The key is to make sure the lavender flowers you start with are fragrant.
Not all lavender smells the same.
Once the flowers are completely dry, place them in small sachets.
You can make these or you can buy them in the wedding aisle of most stores.
Once the sachets are filled up, double tie the ribbon at the top to keep them from coming undone.
Believe me loose lavender in the dryer is a mess.
You can fill a Ball jar – as I did here with the sachets – then add the metal lid, a square of pretty colored cloth and the jar band.
Decorate the band with ribbon, lace, pearls or whatever you like.
Be sure to label your jar and put directions for use on it.
For these the directions are to simply put a sachet on top of the wet clothing in the dryer and turn on your dryer.
As I said earlier they are good for 3 to 4 dryer loads.