Disclaimer: I did receive this product at a reduced price or for free in exchange for my honest review. All opinions are my own.
Drawing people be it realistic or cartoon-like can be challenging but the Colore 26-piece Premium Drawing Kit that I am doing a product review on has everything you need to accomplish your goal except of course talent.

The pure joy you can have from creating drawings of people is really awesome.
Here in this article you will find some tips that will help you to create drawings of people that are not only beautiful but also full of life.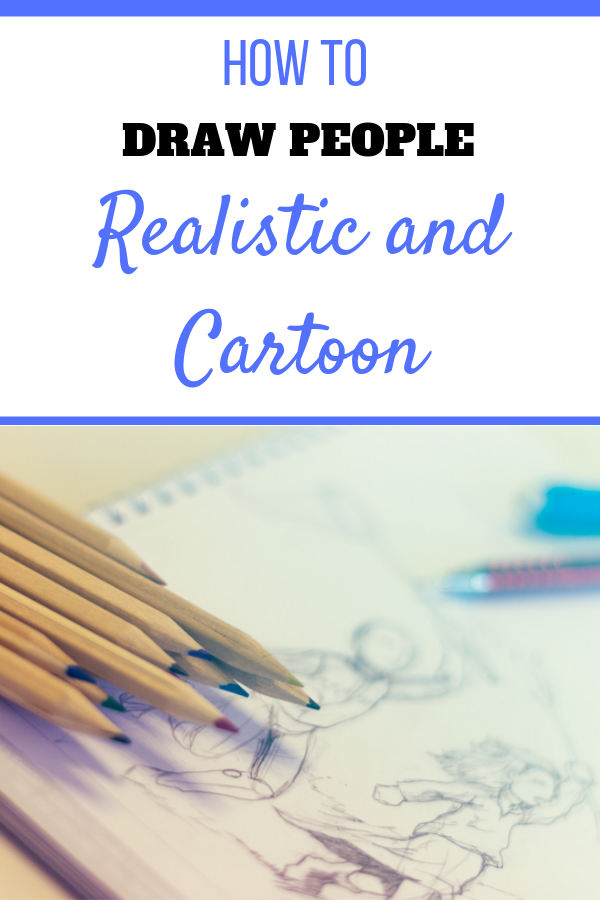 Tips On How To Draw People
To draw a realistic human body you must have clear understanding about the size and proportions of various body parts.
Things like the height of the person you are drawing, the width of the human body at the waist which is a little more than one and half times the size of their face and things like that.
A good anatomy book meant for figure artists can be very useful for this purpose.
When drawing cartoon characters you can override many of these guidelines, but to break rules in style you first have to be aware of them.
Draw their eyes so they express the state of mind the person is in.
Eyebrows and lips are equally important.
Make a habit of observing people and how they express their emotion through their facial expression.
This practice is very useful and will enrich your character-creation-toolkit.
Drawing Hands Is Important When Learning How To Draw People
Hands are not too difficult; you just need to practice.
When drawing your character do not avoid drawing hands.
Properly drawn hands separate a good figure artist from mediocre ones so practice drawing hands diligently.
Use your own hand as a model and draw from various angles, this will give you very good practice.
While drawing cartoons you can reduce the complexities by drawing four fingered –three plus thumb — hands.
Or you can make your character wear gloves that will make your work even easier.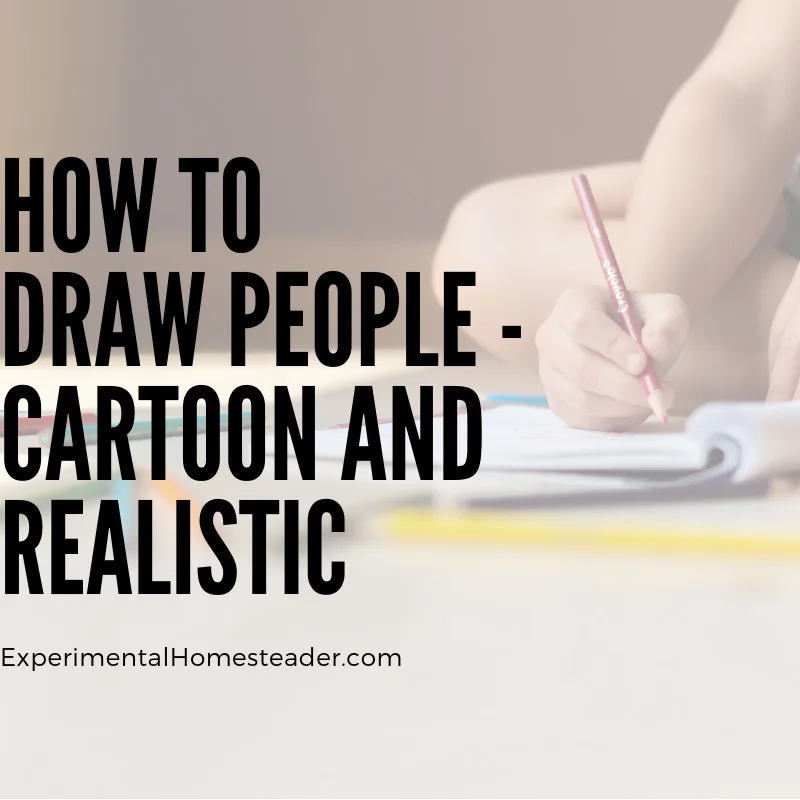 Add Shadows And Be Inspired By Real Life
Shadows are important because they add depth to your scene.
But drawing elaborate and accurate shadow takes time; instead add some shadowy patch near the feet of your character.
If you do not add shadow at all your character may appear to be floating in mid air.
When you start drawing it is easier to draw from sketches or photos, but as your skill level increases you must start drawing from real life.
Real life gives you the freedom of choice and a richer variety.
Negative space drawing is drawing space that is not part of your intended drawing subject.
Or in other terms it is basically nothing but drawing the out line of your subject.
You may find this approach useful because it lets you concentrate on the overall form without getting bogged down into the details of the subject.
Good Tools Are Important When Learning How To Draw People
A good drawing set is important for your success.
I love the Colore 26 Piece Premium Drawing Set – and here is why.
First of all, it comes with everything you need to get started drawing.
12 graphite pencils in varying grades of hardness (5H, 4H, 3H, 2H, HB, B, 2B, 3B, 4B, 5B, 6B, 8B)
3 charcoal pencils in soft, medium and hard grades
1 soft graphite sketching pencil
3 graphite and 3 charcoal sticks in soft, medium and hard grades
1 sharpener and 1 plastic eraser for graphites
1 sharpener and 1 kneaded eraser for charcoals
I really liked the feel of the pencils in my hand.
Even after two of us using the pencils, graphic and charcoal sticks they are not broken or damaged in any way.
It has been years since I took an art class but I am sure the quality of this kit is comparable – maybe slightly better – than what I used back in the day.
I like the way the pencils easily drew on the paper, the softness of the lines created with the pencils I used and the fact that neither the charcoal or graphite was overly messy.
I did get some reside on my hands but it was no where near as bad as it could have been.
I feel this is a high quality sketch and drawing pencil set.
I had a friend come over to try these out since she was more familiar with drawing pencils than what I was.
To hear her thoughts or see how well the Colore 26-Piece Drawing Set really works, watch this video.
Creative Handmade Cards For All Occasions
Learn how to make a one-of-a-kind mini-book Cricut card that you or the person receiving the card can fill with stickers, photos and other special items.
If you love making cards, then check out these ideas for creative handmade greeting cards for all occassions. Some are made with the Cricut, others by hand.