Disclaimer: I received this item for free or at a reduced price in exchange for my honest, unbiased review. All opinions are my own.

I have several types of blood pressure monitors at home that I have been using die to medical issues but the Coosh Blood Pressure Monitor is the easiest one to use and I love the large display. Being able to clearly see the readout is important and that is super easy with the Coosh blood pressure monitor.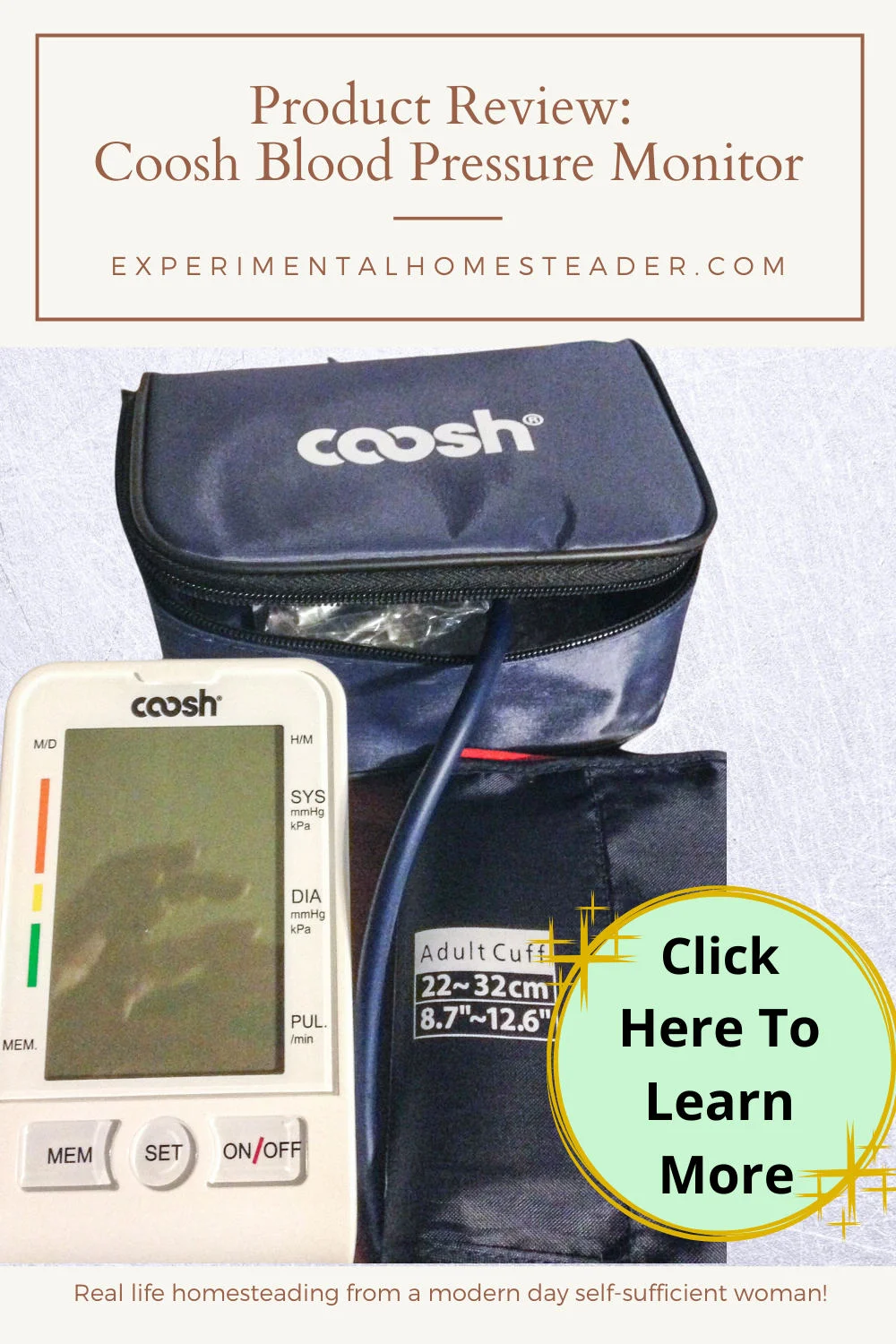 It is easy to set up but be aware you do need 4 double A batteries. From battery installation to readout took under 5 minutes the first time we used it.
I love the nice, compact size of the Coosh Blood Pressure Monitor. The carrying case is very nice. It is well made and easy to store everything in – and makes transporting this device easy. I like that the name Coosh is clearly marked on the top of the carrying case as well. It also comes with complete instructions which is nice.
The mapped directions on the cuff make it easy to be sure you are correctly putting it on. This is very important because you can get an inaccurate reading if the cuff is not positioned correctly. Plugging the cuff in – and unplugging it – from the base is simple.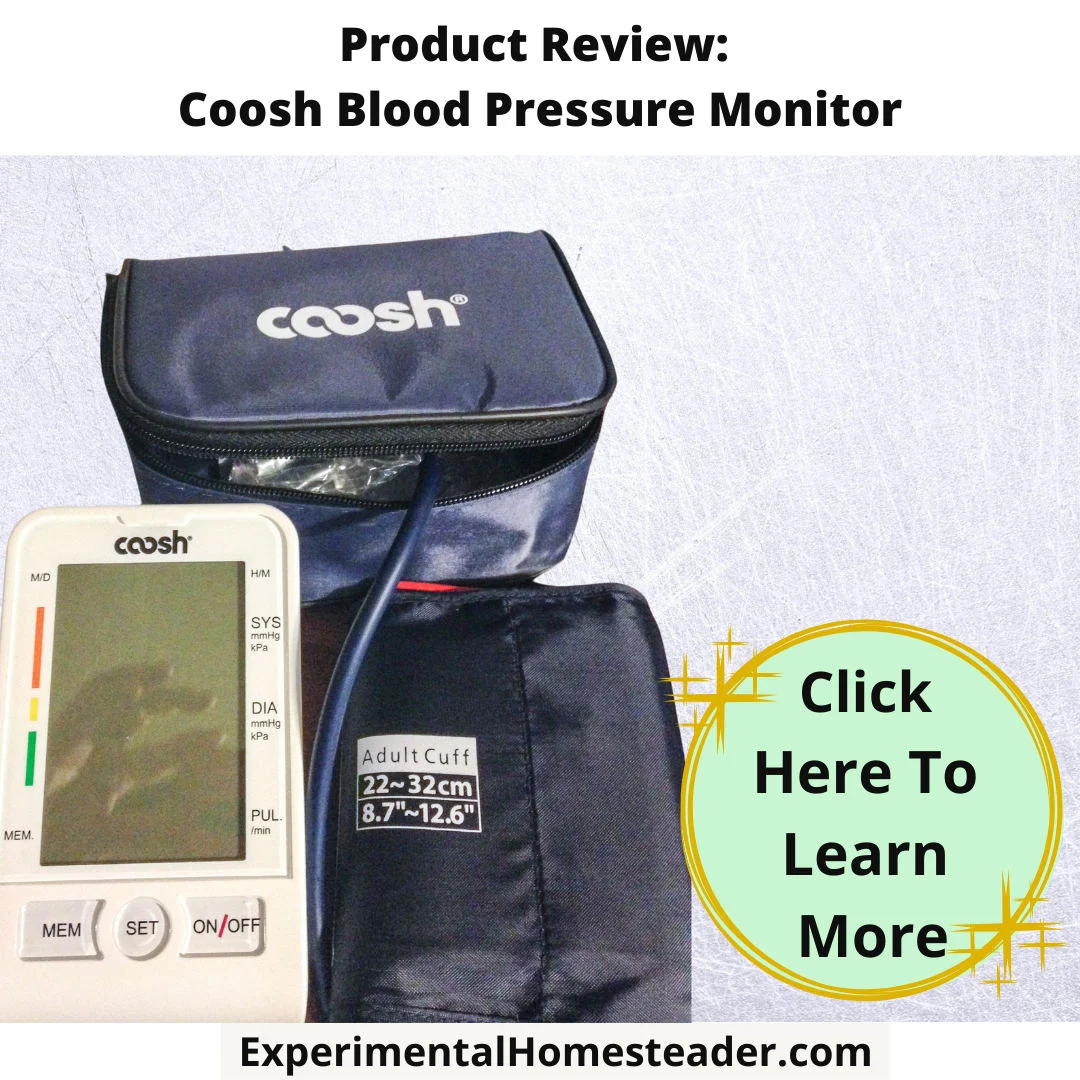 The memory function – which can hold up to 90 readings – is designed for just one person, however this is not a problem for me. The LED backlit display also shows the date, time, and your pulse rate. It is accurate right out of the box but it is still a good idea to have your doctor calibrate it.
Overall I am very pleased with this product. It is the nicest blood pressure monitor I own and will get a lot of use.