Homestead For Newbies Binder Sample Freebie
Are you ready to start your homesteading, but are new and are not sure where or how to begin?
Or maybe you are already homesteading but need a plan or better organization.
This opt-in homesteaders for newbies binder includes the following resources:
Homestead Skills To Learn Recommendation Sheet
A Checklist Of Skills You Can Learn In A Year
A Food Preservation Challenge Checklist With Recommendations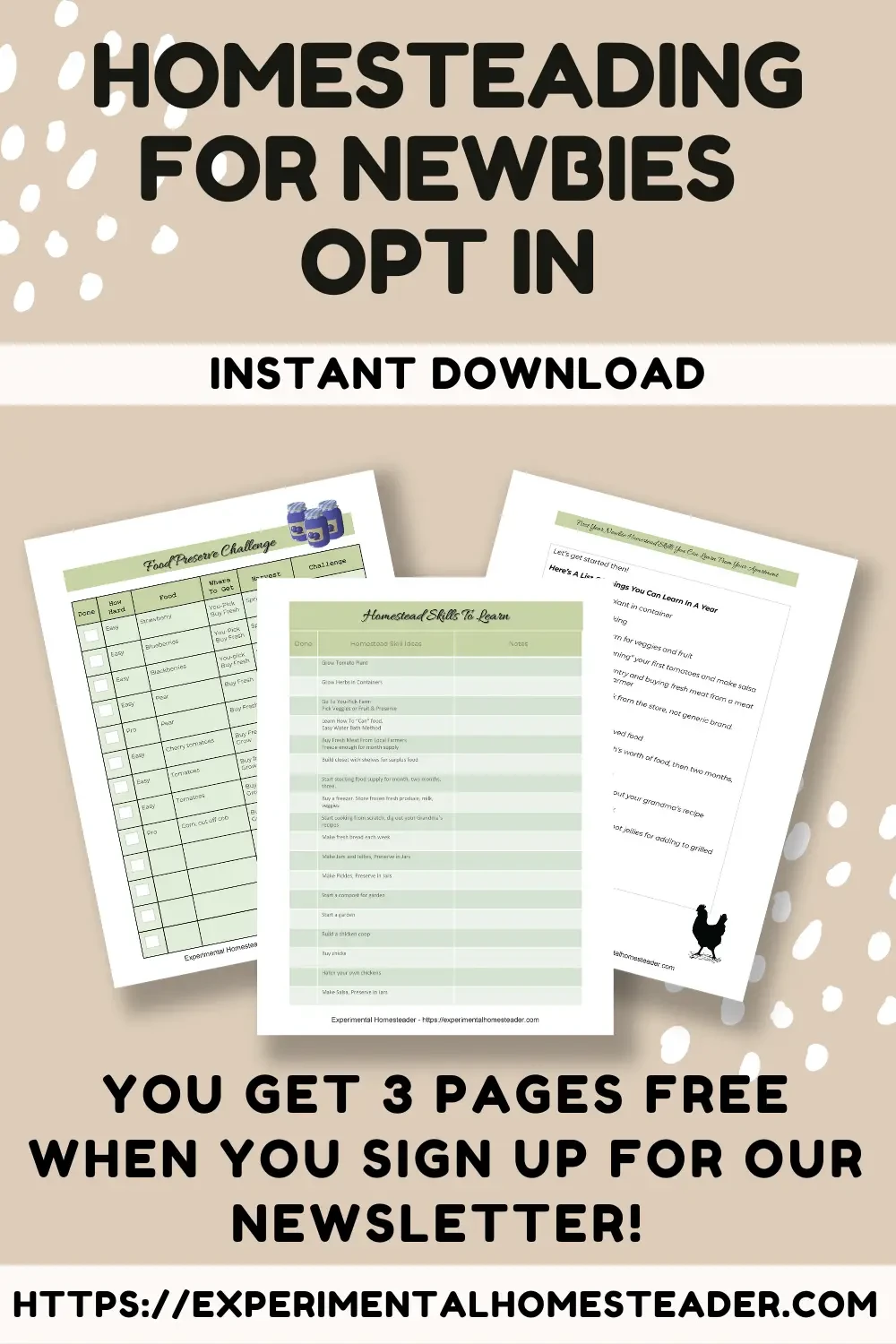 You get all of this completely free when you sign up for the Experimental Homesteader Newsletter.
Plus you will be get a one time offer to upgrade and get the entire Homesteading For Newbies Binder at a special introductory price.
File is for personal use only! Not for resale!