Getting a toddler to sit still can be a near-impossible feat. This is because their attention span is so short. They're constantly exploring the world around them. That's a good thing, but sometimes they need some creative downtime. That's where toddler crafts come in. Creating craft items with your toddler is a great way to spend some time bonding and believe me, your child will remember that time long after the toddler phase is behind them. Craft time also offers numerous teaching opportunities.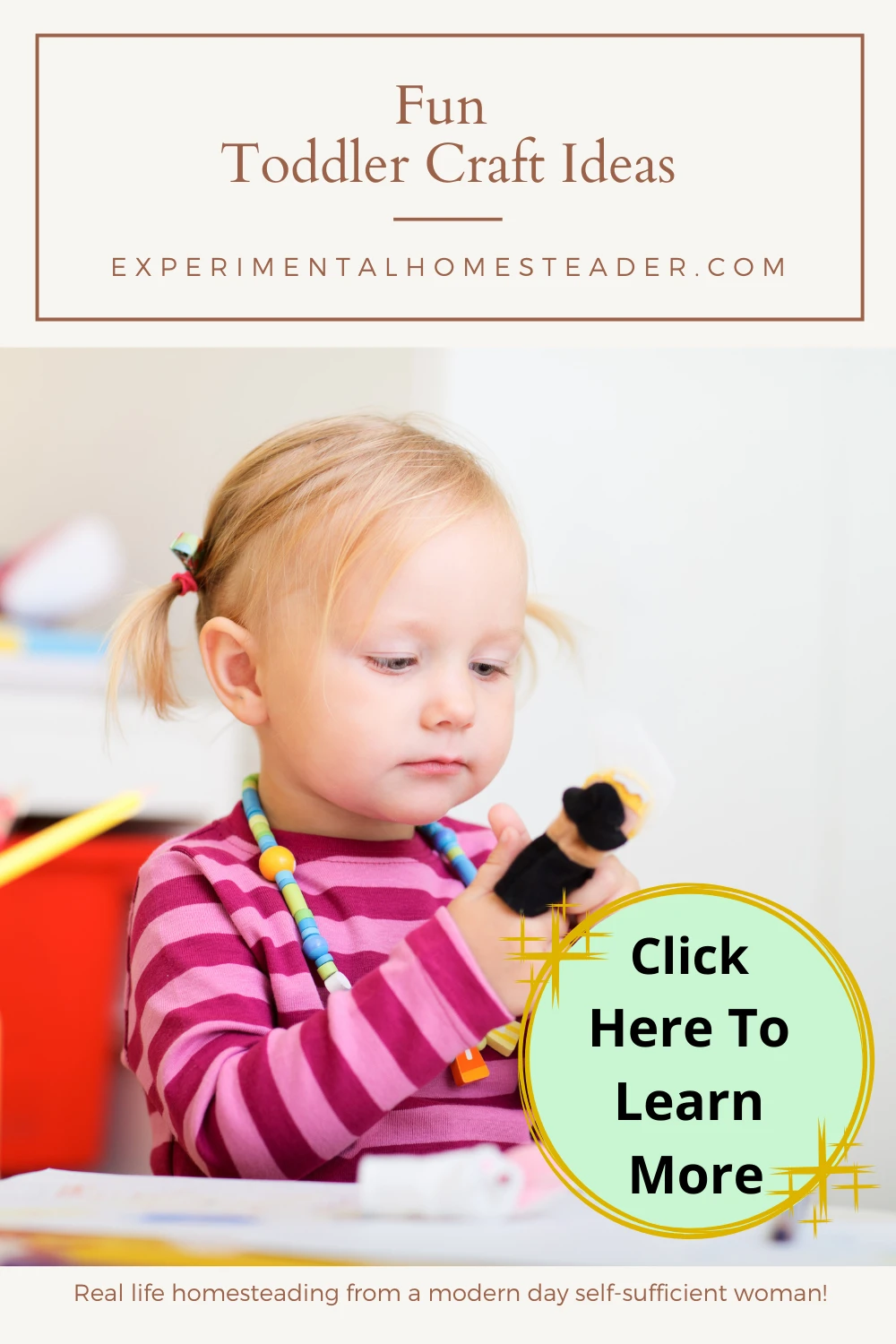 Crafting is great for toddlers for a number of reasons. It can help them develop longer attention spans. Most crafts help develop hand-eye coordination. And young children can benefit from learning how to follow simple instructions. It also teaches them to share items and about safety. While they can't use the scissors, you can teach them about scissor safety while you are. Here are some craft ideas that your toddler can do with your help and supervision.
Craft Stick Puppets
Puppets are fascinating to toddlers. Creating their own puppets is easy, and it's lots of fun plus your toddler will love playing with an item they created. All you really need are some craft or popsicle sticks, construction paper, safety scissors, markers and glue.
Help your toddler cut animal shapes out of construction paper. Let your child draw faces and other details on the paper with washable markers. You could even teach your child how to use stencils or stickers. Glue the stick to the back of the shape, let dry, and your toddler is ready to put on a puppet show. If you want to make more elaborate puppets, try cutting shapes out of foam. Glue on a pom pom for the nose, and add some googly eyes. Use your imagination and allow your child to use theirs. Int today's world teaching your child how to use their imagination and play with actual toys is so important.
Paint with Pudding Or Other Foods
Kids love to fingerpaint, but it's so messy. And there's also the concern about them eating the paint. Even if the paints are nontoxic, it can make cautious parents uneasy. The solution? Let them paint with pudding, condiments or other thick foods such as applesauce.
You don't need different flavors to make different colors. Just use one serving of plain vanilla pudding, divide it up into small portions, and add food coloring to create various shades. Give your child a paper plate to use as a canvas for his masterpiece. When he's done, he can eat it with no worries. Allow your child to draw faces on their hot dogs or hamburgers. Yes, I know this teaches them to play with food but it also encourages creativity and allows them to add exactly what they want on their food in just the right amount. While this is not a practice you will want to turn into a habit, it is a fun variation that can encourage your child's creativity with food!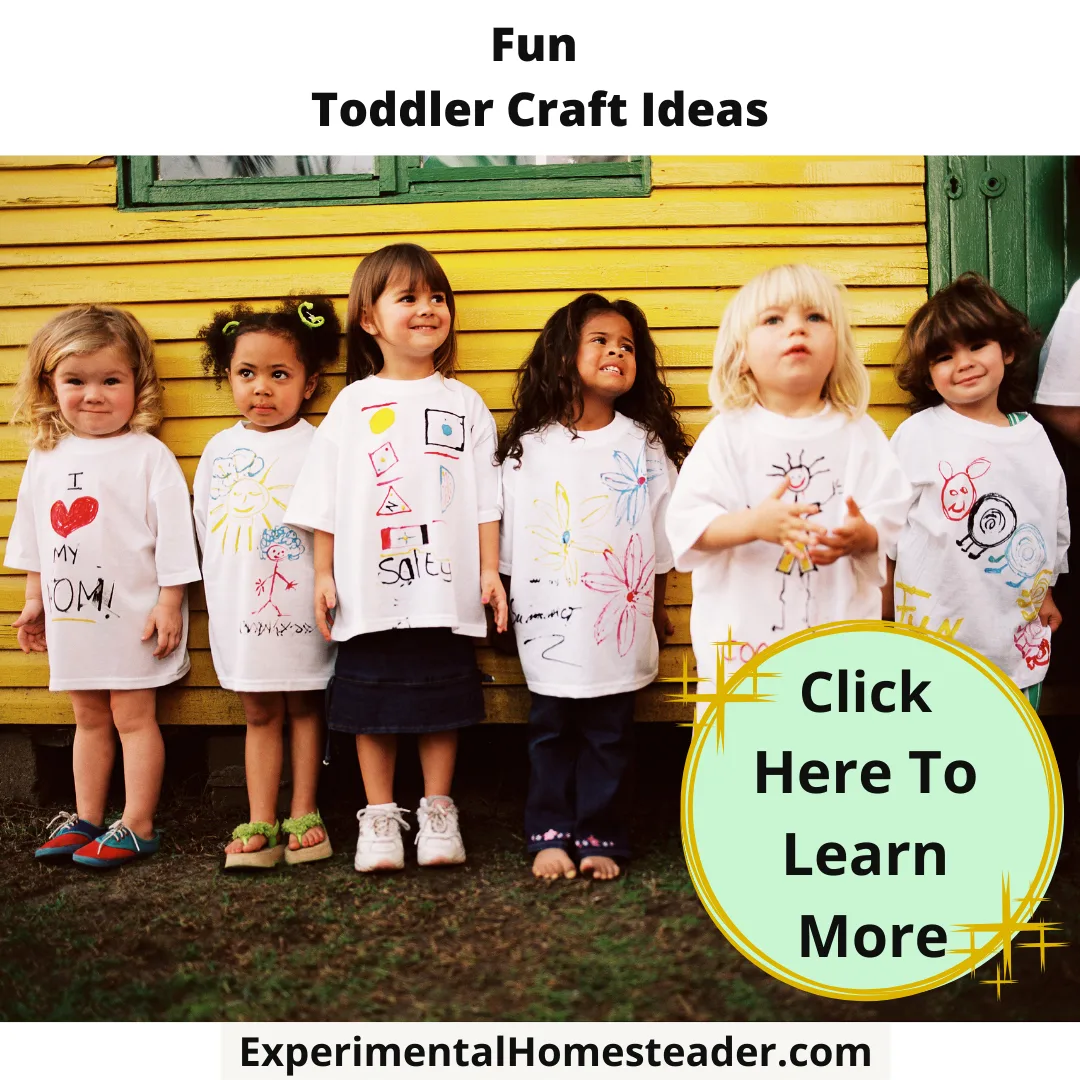 Design a T-Shirt
If your toddler sees you sewing or painting clothes with fabric paint, she may want to try her hand at designing clothes. But needles are small and sharp, and fabric paint is messy. What to do? Break out the markers! You can use regular markers, craft markers or even craft paint if you wish.
Kids can have a blast decorating a plain white t-shirt with colorful markers or craft paint. If you use washable markers, they can create a design, wear it, and start over after you wash the shirt but be sure this is ok with your toddler so they don't feel like maybe the design wasn't good enough or that you didn't like it. Remember children are very impressionable. If a permanent design is desired, however, you'll have to let them use non-washable markers, fabric markers or fabric paint. You can avoid a mess by covering the work area with newspaper and putting a smock on your toddler. A cheap plastic tablecloth on the floor under the work area works wonders for easy clean-up and by the way this also works well under a high chair too!
Placemats
Making placemats out of contact paper is very easy. Have your toddler cut shapes out of construction paper and glue them onto a whole piece with a glue stick. He can add detail with markers or embellish with stickers. When he's done, place the artwork on a piece of contact paper, sticky side up. Place another sheet of contact paper on top, sticky side down.
Most toddlers will only have the patience to make one placemat at a time. But he can make another one tomorrow, continuing until there are enough for the whole table. He'll be so proud to know that everyone sees his artwork at every meal!
Crafting can help your toddler learn important skills while keeping him quietly occupied. Whether it's a rainy day or he's just feeling creative, seize the opportunity to let him channel his imagination into something you can both admire.