Disclaimer: I received two bears – and had two bears donated – for free in exchange for my honest, unbiased review. All opinions are my own.
The holidays are not that far off and there are many children in need – some maybe even in your own community. The great news is, you can help by buying your child a bear from Bears Of Humanity. For each bear you buy, you choose a charity – Toys For Tots, Save The Children, Semper Fi Fund, OneSimpleWish.org, Lucile Packard – and they donate a bear to that charity for a child in need. It doesn't get any simpler than that – and what better way to share the joy of giving than to see to it that a child in need has one of these adorable bears?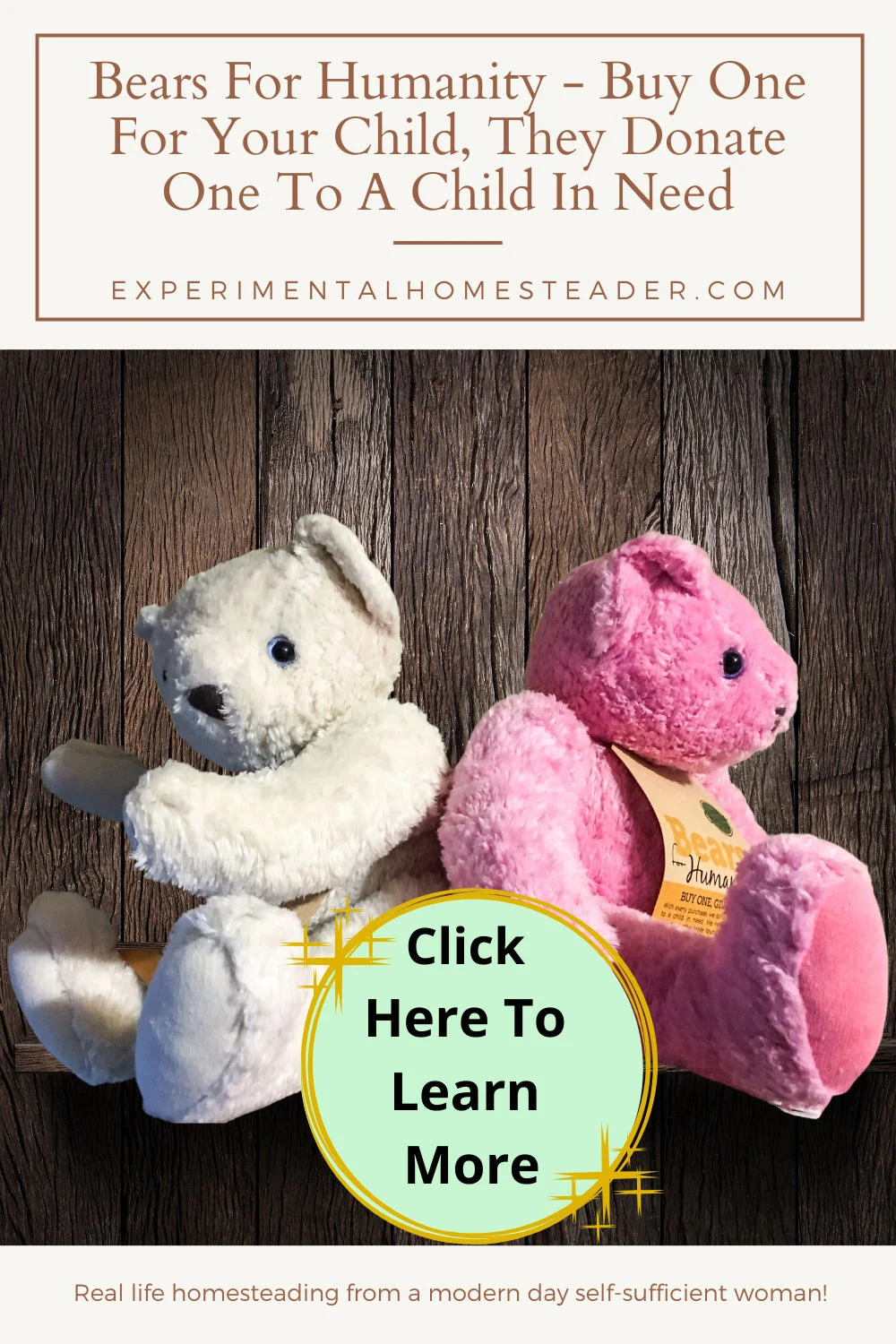 The bears are delivered personally so you know a child in need is getting it – and they come in two sizes – a 16" Premium Bear and a 7" Baby Bear. Something that made me feel really good about giving these bears to children in my family and to a child in need is that they are made of 100% Certified Organic Cotton and Hemp. These are the only teddy bears in the world made of this material – and we all know how important organic toys are for kids. The stuffing is made of custom-made recycled polyfillto that hails from plastic bottles and caps by Stein Fibers in North Carolina.
The bears are assembled in Northern California so they are American Made. That is another really important reason to purchase one of these bears – and if you don't have a child to give the bear to, buy one for yourself or donate it to a local children's charity in your area! The bears are available from Amazon.com or directly from the Bears Of Humanity website.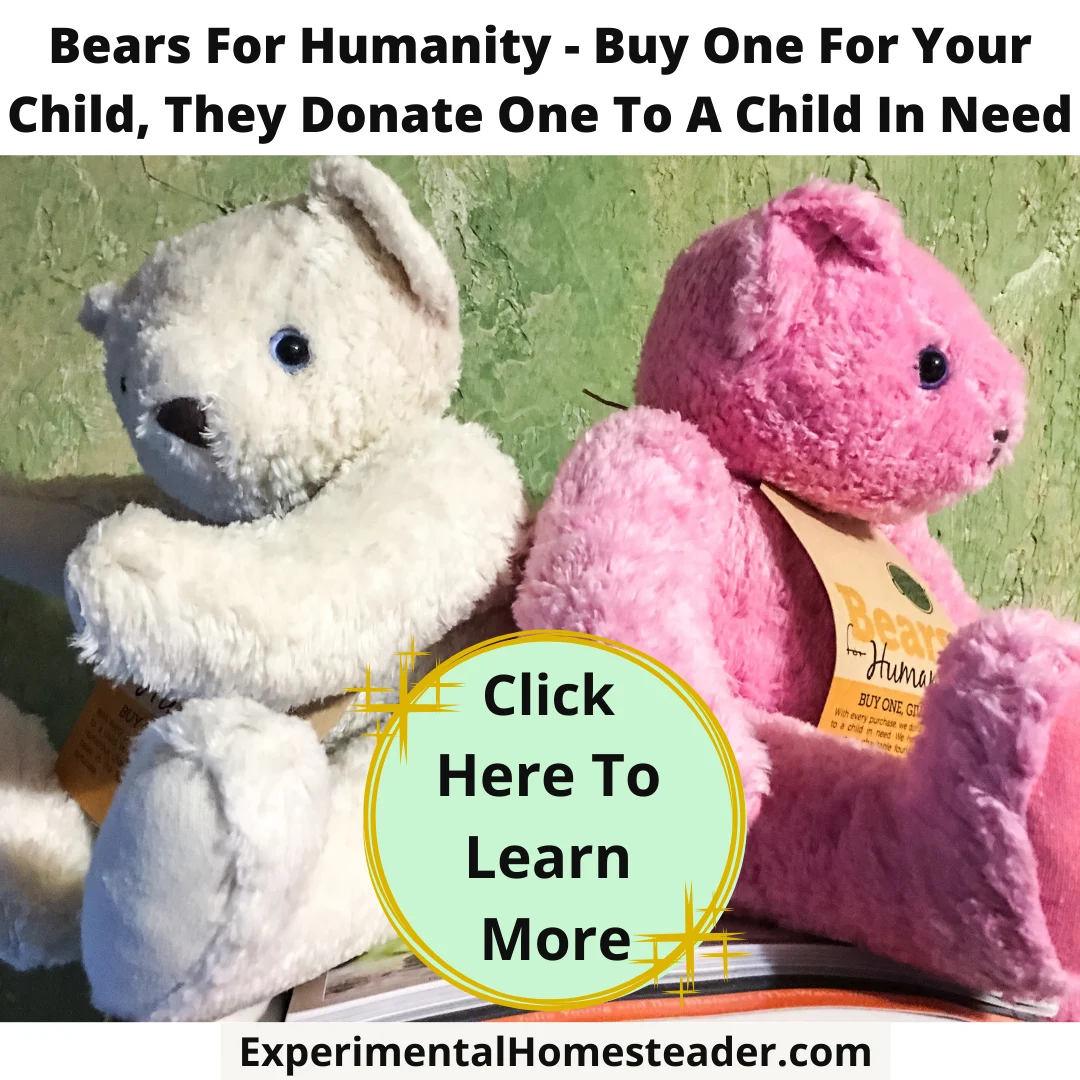 I chose to order two of these bears from Amazon.com. I was asked by email what charity I would like the other two donated to. I chose Toys For Tots. I chose a 16 inch pink bear named "Sassy" and a 16 inch white bear named "Snowy." The day they arrived, my dog Charlie about went nuts trying to get to them. I didn't allow that but he sure did like something about them. They are so soft and cuddly. In fact they are the softest stuffed animals I have ever touched or cuddled.
I really love that Bears For Humanity believes in health, safety and sustainability – their bears prove that. I love that they train and employ individuals through the CalWORKS program which is California's welfare-to-work program. This helps build a stronger community and keeps jobs right here in the United States where they are needed. I encourage you to look into this company this holiday season and buy a bear – or two. Sharing and caring is what the holiday season is all about – don't forget however that the sharing goes on with Bears For Humanity year-round and teddy bears makes great gifts for kids of all ages!